What happens when the worlds economies and industries are flat-lined from a global health crisis and people are left scratching their heads with what to think about the whole issue? Talented ladies from the North Shore of Vancouver get together to start a kids and family music project called Mom Bop Band to uplift the community and get people exercising with their kids and families.
Mom Bop Band consists of 6 ladies from around North Vancouver and West Vancouver named Jolie Patrice, Cherine Casillan, Gemma Turner, Johanne Nadeau-Bearnatchez, Nicole Strahl and Shannon DeSouza. They work together to create memorable live performances and activation's for community events and gatherings. Right now they want to get more involved with things happening in the Lower Lonsdale Shipyards District. We had a chance to speak with them in our most recent interview which is below. They were also recently featured on Z95.3 FM on the Kid Carson Show.
How did you get started with Mom Bop Band and what do you like about operating in North Vancouver and across the Lower Mainland?
We are an up and coming kids band curated by moms for kids born out of covid! Sick of listening to Baby Shark and Hot Potato, Gemma the band's leader, decided to write songs that blend mainstream pop with kid themed lyrics. The idea is that we band together and stand together during this new norm, the idea to get our North Vancouver community back through original song and dance at a time where we are reintegrating back into our "social norm". We are 6 North Shore based Moms. None of us are dancers although 1 of our members Cherine is an ex cheer leader and is the force behind our simple dance routines for kids! Cherine puts the moves together then between our weekly rehearsals, professional jobs and juggling family life we all try and learn them at home! The key is simplicity so we often test them out on our children and if you go to our social media channels below you will see that our kids are often doing the routines! Being busy moms we also find that our rehearsal time is precious so we stay focused and try to achieve a lot in a small amount of time.
What are the live music experiences like that you provide to events and gatherings?
We offer fun upbeat 90s style pop music for both kids and moms. At our concert in Edgemont Village recently kids, moms and dads were bopping to our music! We do this out of pure passion and love. We want to give back to families during these challenging times, and rely on sponsors etc to help with costs to put on shows, rehearsal space etc. The North Shore community has been amazing and its wonderful to see that when you give back others follow and we have been grateful for small businesses and sponsors that have helped us put this together.
What makes your live music group different then others who may be doing the same thing?
The kids music scene in Vancouver is dominated by guitar based soloists and duos (often male) and there's often under representation of females and ethnic minorities. The sound is also often folk/acoustic. Mom Bop is energetic pop that really gets kids moving!
Outside of operating Mom Bop Band what do you get up to for activities in your personal time?
I enjoy spending time with my two young boys aged 3 and 5. We love living on the North Shore and everything it has to offer from hiking, beaches, parks and great brunch spots!
Lastly, is there anything else you might want our readers to know about you or Mom Bop Band?
If you have a community initiative you would like us to perform at or get involved with please reach out to us! Seeing the kids dance and smile makes it all worth it! We would love to chat with you about how we can elevate your in person gatherings and experiences.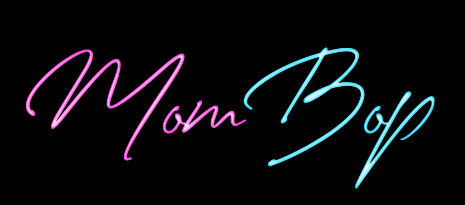 For more information you can connect with them using social media apps on Instagram and Facebook and book them for your events using the email address and phone number details below.
mombopband@gmail.com or 604-356-5505