It started as a dream and with lots of hardwork and dedication, Wildeye Brewing was created right here on the North Shore. Visiting this brewery is always such a treat as it boasts North Vancouver's largest tasting room. When covid hit and everything was forced to adapt, the true evolution of what the brewery was meant to be was created turning into the largest brewery patio on the North Shore. It's hard to believe that Wildeye only had it's one year anniversary a few weeks ago as it truly has become a staple among the craft beer scene in North Vancouver.
When stepping into the brewery you'll definitely be impressed with the large, beautiful, modern tasting room which is a perfect spot to grab a drink or a bite from. Their kitchen has a variety of delicious goods, but must-trys have to be: The Nacho's which are more along the line of a spanish inspired take of nachos and an awesome grilled cheese which uses a local favorite bad dog bread and a delicious smoked havarti.
If you prefer to sit outside you're also in for a treat as Wildeye Brewing has a large urban patio which has such a relaxed vibe and it still has further plans for expansion. It's truly a patio to stop by and just relax and take it easy on. Vancouver's own Tacofino also has a pop-up food truck which will be there for the rest of the summer on Monday's & Thursday's from 5pm-8pm and Sunday's from 12pm -4pm.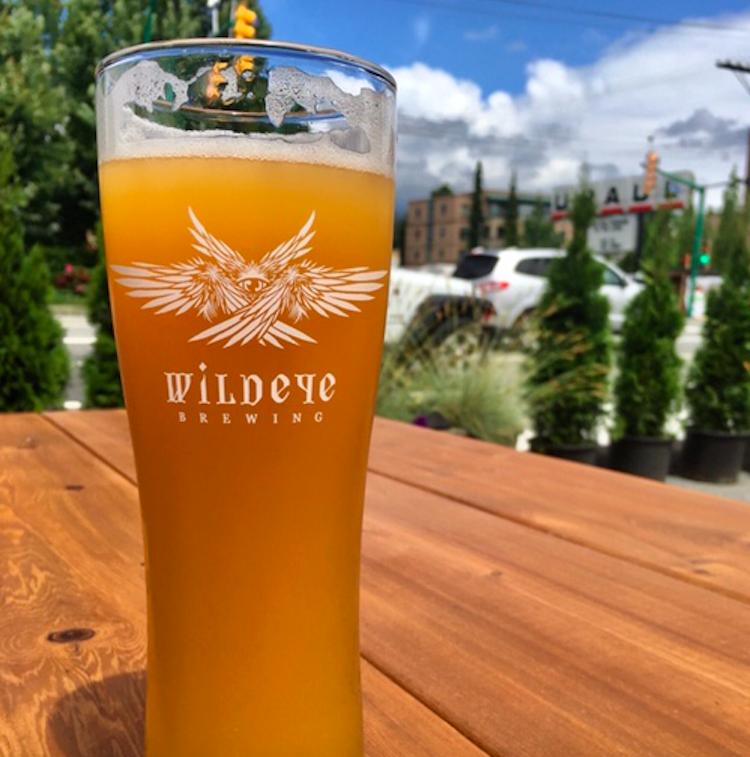 The beer menu at Wildeye does have some year round staples as well as some amazing seasonal releases. Some beers which you definitely should not sleep on and try should be the:
Czech Pilsner – If you're into Pilsners you'll be in for a treat as it is one of the best Czech Pilsners around and also Wildeye's top seller. It's refreshing and smooth and having traveled to the Czezch Republic I can safely say that this beer can stand up to any Pilsner found local or abroad.
Limoncello Sour– It's always nice seeing two local companies team up and come up with an epic collaboration and this beer is the magnificent aftermath. Here you have a wonderfully crafted sour that has Limoncello added which is made by The Woods distillery just a few blocks away. This beer is definitely a summer hit and if you do see it definitely give it a try as you truly won't regret it.
Choppy Waters Hazy IPA: I'm always a sucker for a great IPA and Wildeye hits it out of the park with this hazy one as well. Once tasting this you'll be able to detect the lemon and orange notes and it finishes off with a unique tropical finish which will leave you wanting more and more. Talking about IPA's they also do have a West Coast IPA releasing this week, so if you are a fan like me then I'd recommend giving that a try as well.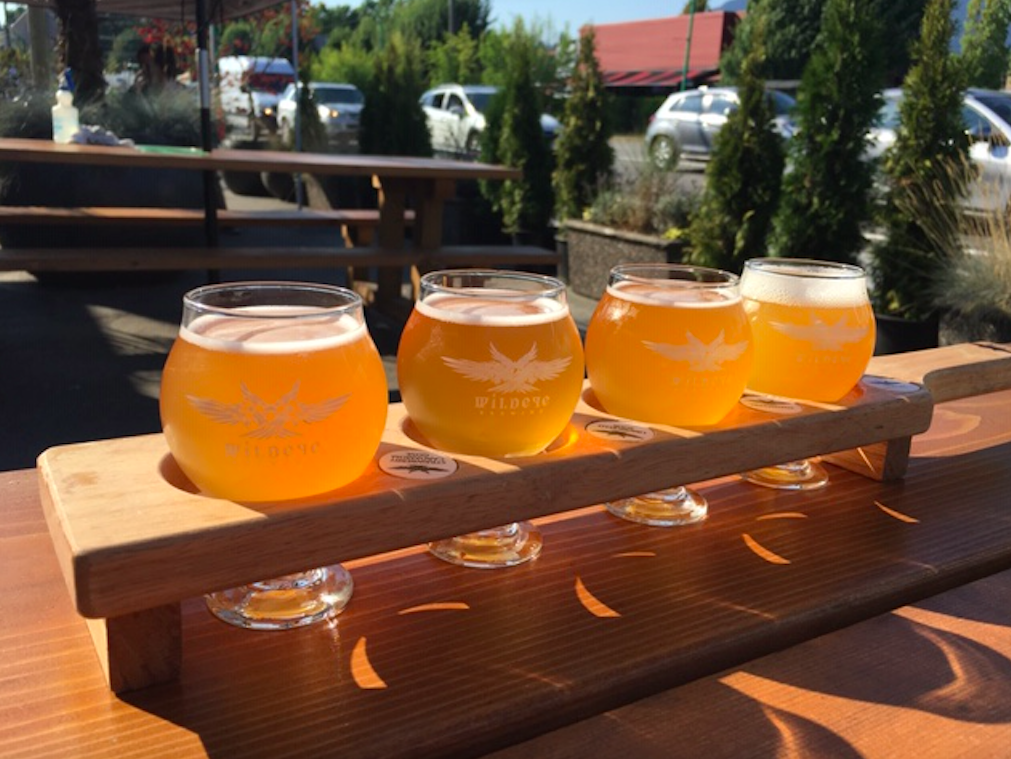 You can find Wildeye Brewing's beers at all the restaurants in the Shipyards as well as over 300 liquor stores from Victoria to Kelowna and soon to be in Alberta. Wildeye Brewing sits at 1385 Main St. In North Vancouver, which is near the Main and Mountain Hwy intersection. The location is within walking distance of Deep Cove Brewery, Bridge Brewery, The Woods Distillery, and Sons of Vancouver Distillery. Being close to all these amazing spots makes it a key stop off for a mini brewery/distillery crawl which I have to admit I have done with a few friends and is always an amazing time. Wildeye Brewing also also has a Happy Hour from Monday – Thursday from 2pm-5pm, so definitely swing by for a visit as you truly won't be disappointed with this North Van gem.
Thanks to @rishiisme for the blog article.