We are very excited for this interview article with Samantha Lindeman of Wildeye Brewing in North Vancouver. Why you ask? Well who doesn't like cold beer! And the local craft beer scene is really becoming a top ticket destination for visitors and domestic tourists alike.
Located at 1385 Main Street in North Vancouver right beside the Iron Workers Memorial bridge and only a few minutes drive east of Lonsdale Avenue. Wildeye Brewing also recently won the People's Choice award for Best Brewery at the Whistler Beerfest, which is definitely awesome.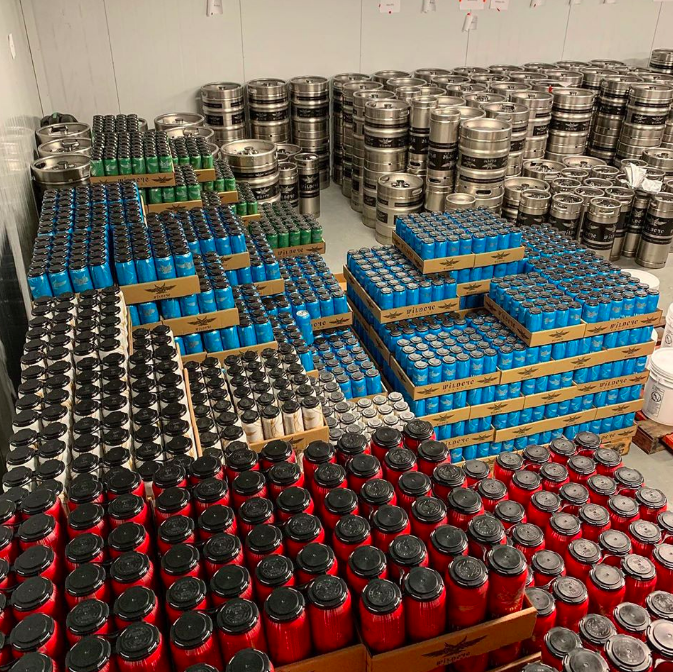 Why did you choose North Vancouver to operate your brewery and what do you love most about it here?
I was born and raised on the North Shore, and I love the community. It's beautiful; mountains and ocean surround us, and we have the best north shore water for brewing quality beer.
What are the most popular beers that you are selling currently and our readers should know about?
Czech Pilsner, Hazy IPA and Oatmeal Chocolate Chip Stout.
We try to make a beer for everyone. If you're not a huge hop head, we can offer something light. If you only drink dark beers or sours, we've got you covered. We wanted to create a place that is welcoming to all types of beer drinkers.
How do you find that the local transportation system(s) impact your workflow or employees?
Currently, the local transportation system is not ideal for our patrons or our employees; traffic on our section of main street is often congested during peak hours, and the construction hasn't helped. That said, we're optimistic it's going to be easy to get here once the B-line is complete, and we'll happily be a reprieve from the traffic in the meantime!
What are some of the first questions that new customers like to ask you?
Whats new!? We are always experimenting and creating new recipes. You can always find a new beer at our lounge.
Large parties? We have a beautiful taproom that fits 100 people, so we welcome large groups.
Do you have pints? Do you have food? Yes, yes we do!
In your personal time outside of business operations, what do you get up to for activities locally?
I am always up for a new adventure. Skiing on the local mountains and boating around the harbour are my two favourite activities…Well they were before I opened a business!
Is there anything else that you might want our readers to know about you or the business?
I started in the wine industry, my namesake, at nineteen. After several years of work as a wine representative, I realized my real passion was for craft beer. My brewery is a labour of love, and I work with people I've known for years. Our brewmaster is extraordinarily talented in his craft, and meticulous with details, and you can really taste that quality in our beer. I'm proud to bring Wildeye beers to my community.
Lastly, what are the best ways for new customers to get in contact with you?
You can connect with us on social media using Twitter, Instagram and Facebook and also visit our website or email: info@wildeyebrewing.ca