The fashion trends for accessories this year are a statement to say the least. Each year the designers create what will influence the high street styles for the coming months. The first trends of this year shine light on mixing and matching layers of different types of jewellery, combining chunky, coloured, and different textured pieces. The highlighted pieces from designers such as Chanel, Versace, and Dior all display a unification of textures and elements like pearls with woven threads accompanied by chunky chains and coloured gem stones.
The second jewellery trend is the addition of pearls with a bolder chain. Typically, in the past when I thought of pearls I would think traditional white gold and sterling silver, or just a full string of pearls. This year Chanel featured bracelets such as a silver abstract cuff with embedded pearls, or their five-string pearl bracelet with gold Cuban link and statement "pearl" raindrop formation. Since these runway looks are typically too extravagant to wear every day we may need to transition the trend into a more everyday style-friendly alternative.
I recently stumbled upon my now top local jewellery brand Nacre Collective. I somehow was lucky enough to have the Instagram algorithm show me this delightful company (not to mention owner) a month or two ago. First off, let me just express my complete love for the incorporation of pearls into her designs. They create an elegant, effortless glow to the piece that is such an eye-catching look. I never feel tacky or unkept when wearing a piece that is as polished as hers. The designs are unique, breathtaking and give a sense of royalty to any person who wears the jewellery. I spoke with Kirsty, the creative behind Nacre Collective and am excited to share our discussion.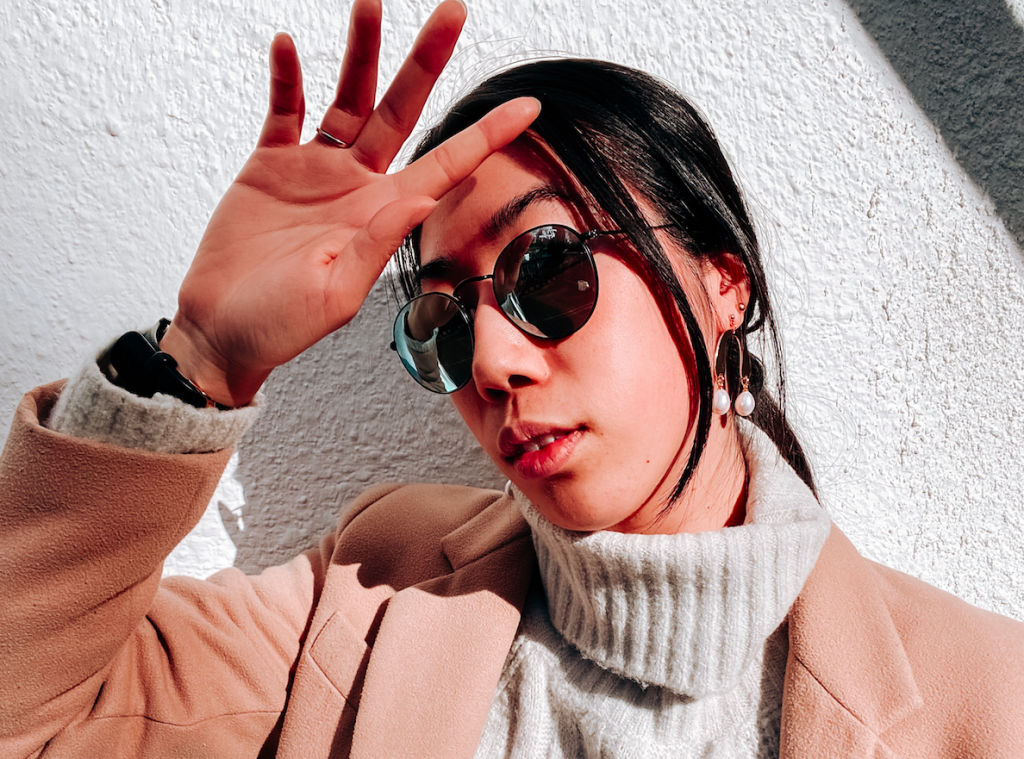 What Inspired you to create Nacre Collective?
I'm earring obsessed and have an ever-growing collection in my jewelry box (no seriously I think I have a problem.) I've always had this idea of designing my jewellery pieces. I guess if there's one positive to take away from Covid-19, it's that it gave me the kick up the backside to give it a go and here we are. I initially thought I'd just make a couple of pairs for myself until I realized I'd love to share my designs with other people. I'd encourage anyone with an idea or dream to just go for it.
Pearls are a staple in your company, describe your love and your decision to incorporate them into your designs?
I have a huge love for pearls – my friends know me for being the pearly queen. I have boots, jeans and other clothes clad with them. I'm a sucker for (you guessed it) pearls! As my jewellery is inspired by the west coast ocean, it was a natural fit to include pearls in most of my designs. Not only this, but I wanted to design elegant minimalist pieces that don't go out of fashion. I think that pearls are timeless and can elevate any outfit instantly.
Is there anything you would like the readers to know about yourself or Nacre Collective?
Keep an eye out on my Instagram for our summer collection which will be launching soon. You'll be sure to see more pearls and seashell influences. You can shop my pieces on Etsy. I also offer free local pickup with code "LOCALPICKUP" at the checkout.
This season's jewellery trends are particularly exciting since the trend is quite easy to find for great bargains at consignment and charity shops. The bold chains, statement jewels, and funky textures are sure to be replicated. Why not get the look for less while creating a more sustainable shopping habit and doing a little part for the environment? Slowing down fast fashion is made easy with the jewellery trends this year.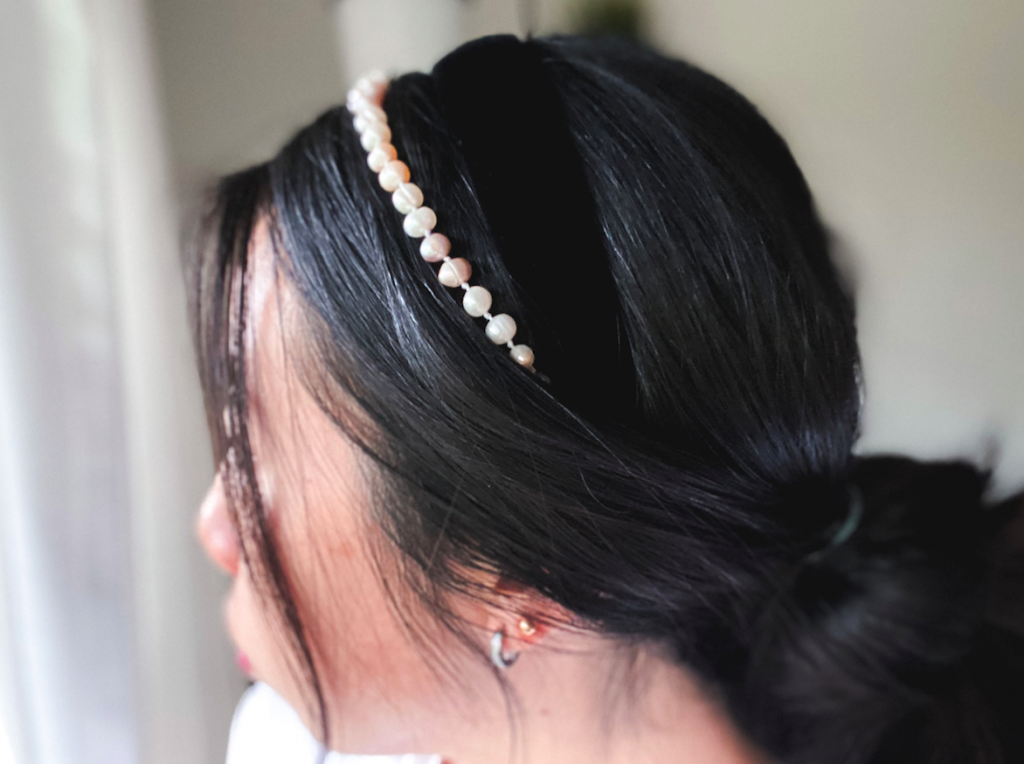 Headbands have long been part of fashion but this season, the more the better. Headband layering has been seen on the runways this season. The layering adds more dimension to your head all while retaining the refined look of an elegant lady. Beautiful gold and silver headbands, some with baubles some without, added together with a statement lavender suede headband accompanied with a rainbow jewel headband create a beautiful unlikely pairing. One might think the look bazar but when seen on the runway, it not only looks tasteful but brings about a feeling of art.
For me, I have days where I'm in loungewear, or days just wearing a tee shirt and jeans, it is always nice to feel confident and good in my outfit. The easiest way for me to up my outfit game is to add accessories. Adding on a gorgeous pearl necklace and a pretty headband takes my outfit from boring to fabulously chic. Try it out for yourself with your favourite accessories and see how you end up feeling.
An interesting trend for men's accessories this year has been the mixing of colours and textures as well. As seen on some runway shows, cowrie shell bracelets are re-appearing in high fashion. They bring a relaxed beachy presence with the contrasting leather phone holder slung over a shoulder and business wear suit pants. The increased presence of small phone holders or even totes that the men were carrying was quite interesting to me. I think it high time for the conception that men don't need bags was abolished, because let's be honest, sometimes your gym bag isn't the best for the situation. After all your pockets just cannot carry the extra Covid-19 necessities like wipes, sanitizer and extra masks.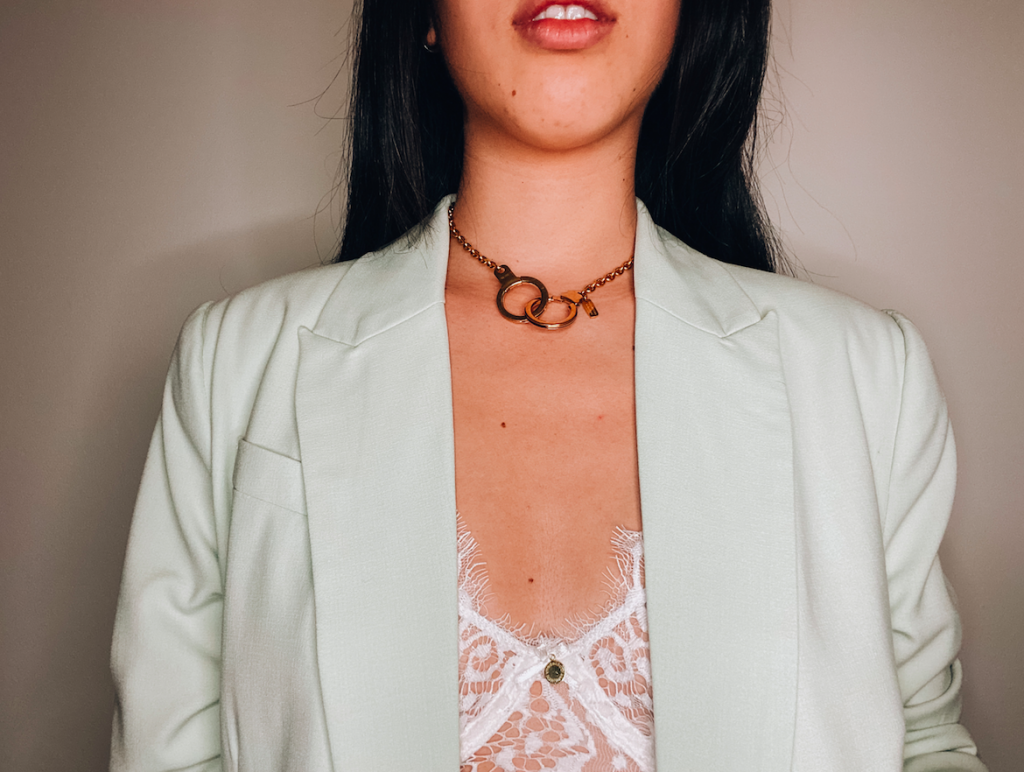 Maybe I just have not seen the incorporation of bags as an accessory in men's fashion because I had not been looking deep enough, or maybe this season the accessory is making their presence known. Either way, it is nice to see an increase in the breaking down of gender stereotypes.
This year has definitely given more room to express yourself through colours, textures and metals, analyze what you have, see what you can add, and feel out what inspires you. Happy accessorizing!
For more info about fashion or to have personal shopping and styling, you can email Erin Siqueira using erin@lonsdaleave.ca and also connect with her on Instagram where she shares lots of updates about fashion trends and new styles