There are so many trails, walkways and parks to explore with your dog on Vancouver's North Shore. When you get a new dog, if it's a puppy, you will have your work cut out for you and the way you treat your dog will lend itself to core character traits over time. Training your dog to be mindful and calm may seem overwhelming, but it doesn't have to be impossible if you work with a local dog training service provider to help you understand the best things to be doing. Leading with love and using positive reinforcement always works better than training with fear or similar. Plus you will want to make sure you get your puppy all of their shots before you take them around other animals to avoid complications.
In this magazine feature we get to chat with Valerie Barry from Dog Partners Training based here in North Vancouver, she has a wonderful approach for managing your canine companion and solid online reviews and local referrals to back up her expertise. We got to know her and the business a bit in the article below, check it out and consider contacting them if you would like to use her services or ask questions. You may also want to checkout the new dog parks in Central Lonsdale and Lower Lonsdale.
How did you get started with your business and what do you like about operating in North Vancouver?
I started working with people and their dogs almost 20 years ago. I love the vibe in North Vancouver and how much people like spending time outside enjoying nature with their dogs. It's a fun and vibrant community, and we're very lucky to have so much space where we can spend time with our dogs. I love watching dogs think and learn and helping families build the best possible relationship with their dogs. There's nothing better than having a friendly dog you can take anywhere with ease!
What are the products and services that you offer to customers?
Dog Partners offers both Group Classes and Private Training Packages. All of our services are in-person with covid appropriate restrictions…

We have in-person Group Classes for:
Puppies from 9 to 16 weeks of age.
Puppy class might just be the most important class you ever take with your dog! We are experienced trainers who keep our education current, and we're are always up to date on all thing's puppy in our "Positive Puppy" class.
Adolescent dogs from 16 weeks to 2 years of age.
If you want a friendly dog you can take anywhere, don't stop with puppy classes, keep the socialization and skill building going. Move on to our "Terrific Teens" class once puppyhood is behind you.
Trick classes for friendly dogs of all ages.
Just looking for something fun to do with your dog? Look no further! Come and check out our "Trick Stars" class and unleash the super star in your dog.
Keep an eye on our social media channels and website for the upcoming "Town to Trails" class and some general Obedience options coming this summer!

If group classes aren't your thing or you need some help with behavioural issues, we have several private training options ranging from 4 to 10 weekly sessions. We have experience in and work with all levels of behavioural challenges from the mild to the severe, including fear, anxiety, resource guarding, reactivity and aggression.

Not sure what you need or just want to discuss your options? Check out our "30-Minute Free Phone Chat". This popular service lets you book into our schedule for a 30-minute phone call with one of our trainers. You can have a general discussion about your dog, get some good suggestions and direction, and hear our experienced advice on the best training options for you and your dog. Phone number below.

Dog Partners uses only positive, force-free and science-based training methods. We are BC SPCA AnimalKind Accredited Trainers, a Karen Pryor Certified Training Partner as well as Fear-Free Certified.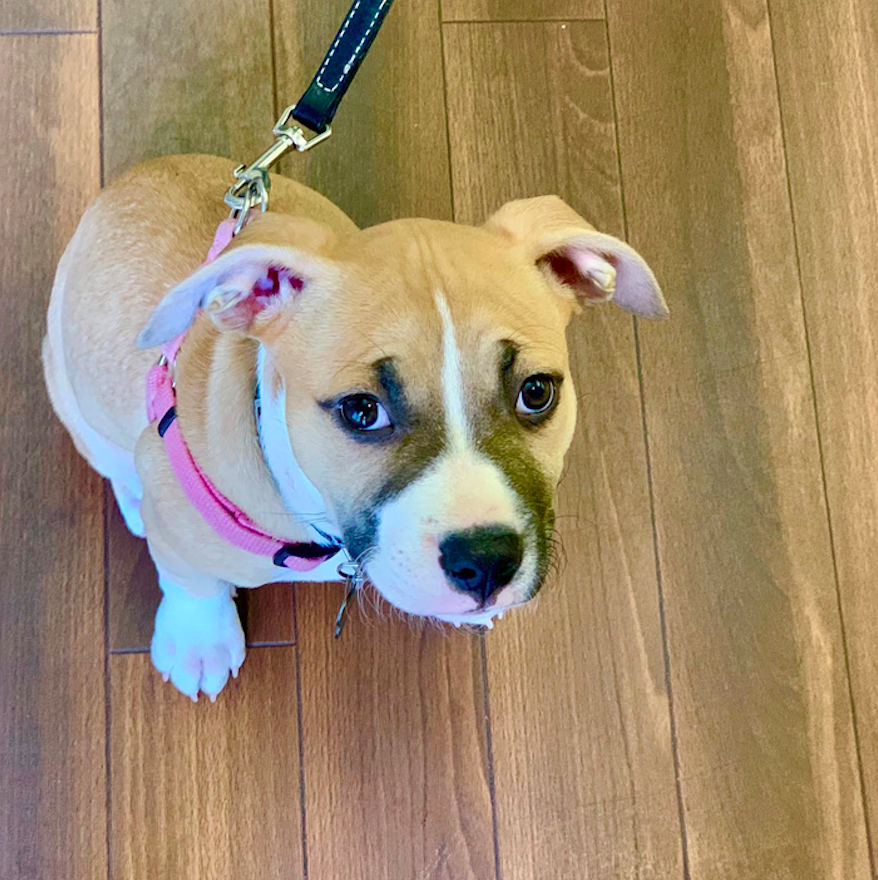 Before operating your local business what were you doing for work or a career?
I owned a previous company where I worked primarily for law firms – training and customizing various software applications for them.
Outside of operating your business what do you get up to for activities in your personal time?
Training and spending time hiking and playing with my dog! If I'm not playing with my dog, then I'm connecting and working with clients or adding to my education whenever I get a chance.
Lastly, is there anything else you might want our readers to know about you or your business?
The dog training industry is unregulated, which means the general public needs to do some thorough research before hiring a dog trainer to ensure they are getting the best and most humane methods available for their dogs. I'm a very strong advocate of continuing education and keeping up to date on current scientific research on all things dog. I think it's so important to keep learning as much as you can so you can be as effective as possible in the most humane way possible. I believe in helping dogs and their families build partnerships and relationships that work for everyone. My business is always up to date on current and humane training methods, and I am 100% force-free! There is a link to a detailed list of all my continuing education in the About page on my website. Stay safe and healthy everyone!

For more info, to ask questions or similar visit their website
Connect with them on Facebook, Instagram, and Youtube
The area for their service offering is across the North Shore
Customer service is hello@dogpartners.ca or 604-868-5145