Vancouver British Columbia Canada is the 3rd largest production hub for movies, film and TV shows across North America and is referred to as 'Hollywood North'. Locally here we have strong support from the municipal and regional Governments who prioritize the wide reaching employment benefits that this industry and other supporting industries offer. Annually there is well over $4 billion CAD spent within this space keeping thousands of people employed across the Lower Mainland in various capacities.
At any given moment there are dozens of blockbuster and hallmark style movies being produced from local and international directors, and for those who are new to the industry and wanting to dive head first into things as a career we have the Vancouver Film School. A significant portion of the local production takes place at various landmarks around the region but also at these well known production hubs: Mammoth Studios, Vancouver Film Studios, North Shore Studios, Ironwood Studios, Canadian Motion Picture Park, and The Crossing Studios.
There are many well known, famous and successful writers, producers, editors and production crew from the area. But what happens when you have spent your career as an actor and you want to branch out and challenge yourself in a new way with writing and producing movies for yourself? This is the story of Dan Payne, who we met at a local gym on Lonsdale Avenue in North Vancouver. He has noted credits and roles in over 100 productions on his IMDB profile, some of which are notably: WarCraft, Supernatural, Underworld: Awakening, Battlestar Galactica, Watchmen and more.
In this magazine feature we have the pleasure to chat with Dan, learn more about him beyond his acting career, and checkout his goals of venturing into movie production as a well connected local professional who has access to all facets of the movie production industry. If you are wanting to produce a movie in Vancouver, if you have questions about finding the right actors or production crew, or just want to ask initial questions about where to get started with production in general, you can chat with Dan by contacting him at the end of this magazine feature below. He's super approachable and someone we truly call a friend.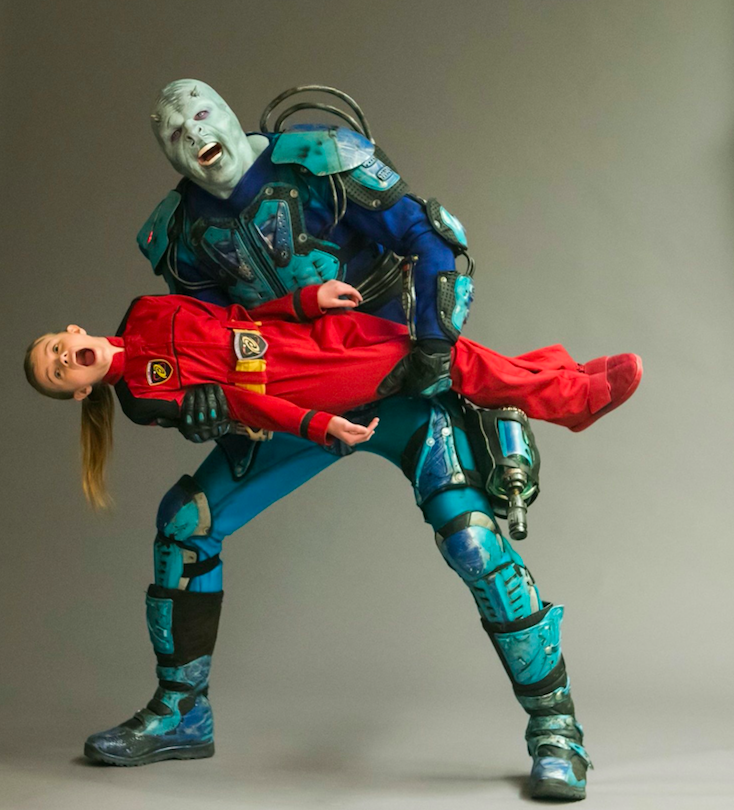 After many years and dozens of acting roles in many leading movies, what's next for you?
I am going to continue to explore, learn and grow in every aspect of the entertainment industry I can. I will definitely continue to act as it is in my DNA and I will forever pursue roles that challenge me. However, as I gain experience in this industry, I find myself drawn to the production side of the equation and producing content. Content I would like to, and hopefully will, act in. I'm in a unique position with 20 years in this game to have worked with a great number of fantastic producers. And that experience has afforded me a great deal of 'inner sanctum' awareness of the world of producing but I am also completely aware that there is so much more to learn. I hope to shadow many of the great producers I know to continue to uncover all aspects of producing. It is a new world and a new challenge that I will apply the professional attitude and approach I have always brought to acting.
How does living in North Vancouver allow you to find inspiration for the creative process?
North Vancouver is the perfect balance of small town and 'big' city, community with a hint the bigger city hustle. That being said it is also on the doorstep of infinite untouched countryside. For me personally, I feel close enough to the 'city' to feel like I can have my finger on the pulse of the entertainment industry as well as be 2 minutes from the escape of the 'country' to get back to the simpler things in life. I have an amazing family and I couldn't think of a better place to live. I am excited for my boys to grow up in this community and this environment. Living in Vancouver gives me the peace of mind that I'm doing right by my family and that I'm where I need to be for my career. I don't think I could ask for much more!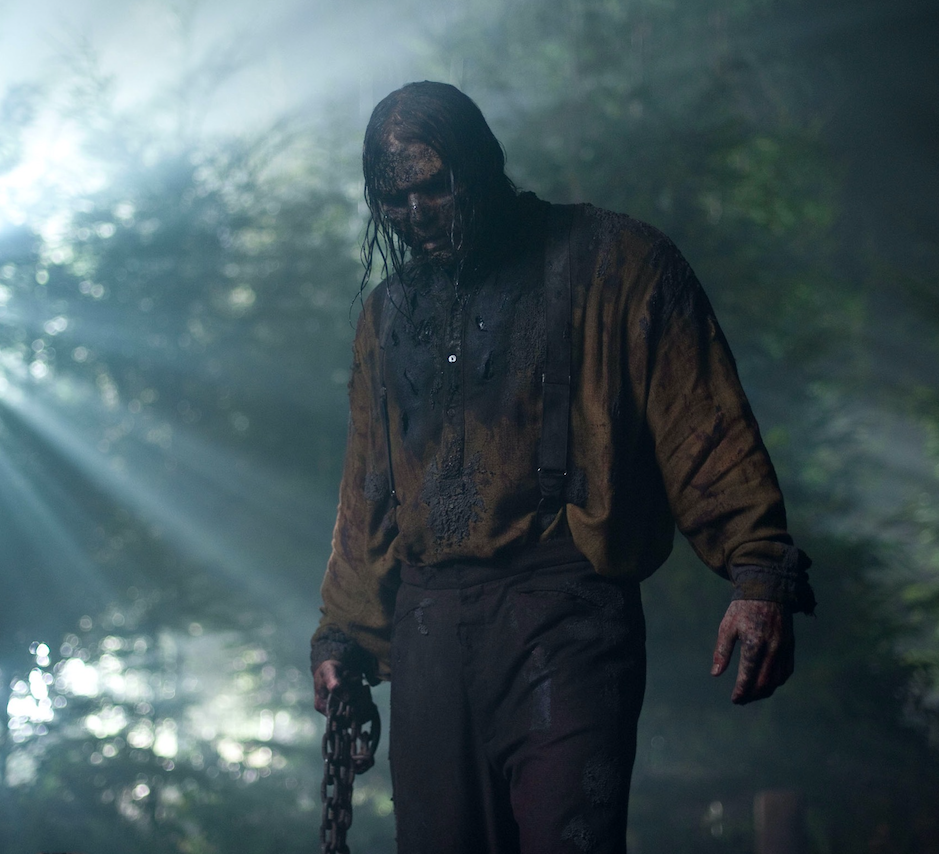 What are some trends you see coming to the local film and movie production industry?
I see that the trend is to be more local in resourcing for films and movies. I have always been a huge advocate of the talent in BC (and Canada) and I feel like the world is waking up to just how great the talent pool is here. I'm referring to every aspect – crew, post production, production, tech, gear, talent (cast, directors, casting agents) etc. It's all here and it's all world class. The pandemic was difficult for everyone and I truly hope we are seeing the light at the end of the tunnel. If there was a silver lining for BC, I would say it was the fact that we could film here earlier than many other parts of the world and that brought eyes, ears and awareness to the incredible entertainment community that exists here.
Making production approachable is important to you, how can you help facilitate anyone's filming needs?
Over the course of my 20 years in the industry I have worked hard to be a professional and build relationships in this industry. I have built a knowledge base I am proud of that includes knowing that there is a great deal I don't know! And with all that, I feel confident that I am connected to some degree to every element of the industry. I believe it is a people based industry and being able to connect people is a key element to success in this game. So as far as approachable? I want like-minded professionals who are great at what they do to be able to connect with other like-minded professionals to make content worthy of all involved. I think connection is key!
Who are a few of your favourite local directors and producers you are excited to work alongside?
It is so hard to pick favourites as I would work alongside any of them! The names of directors that come to mind are Peter Deluise, Terry Ingram, Martin Wood, Christie Wolf, Monica Mitchell, David Winning and so many more! Producers that come to mind are Ivan Hayden, Chris Ippolito, Drew Locke, Kim Arnott, Dawn Knight and again soooo many more!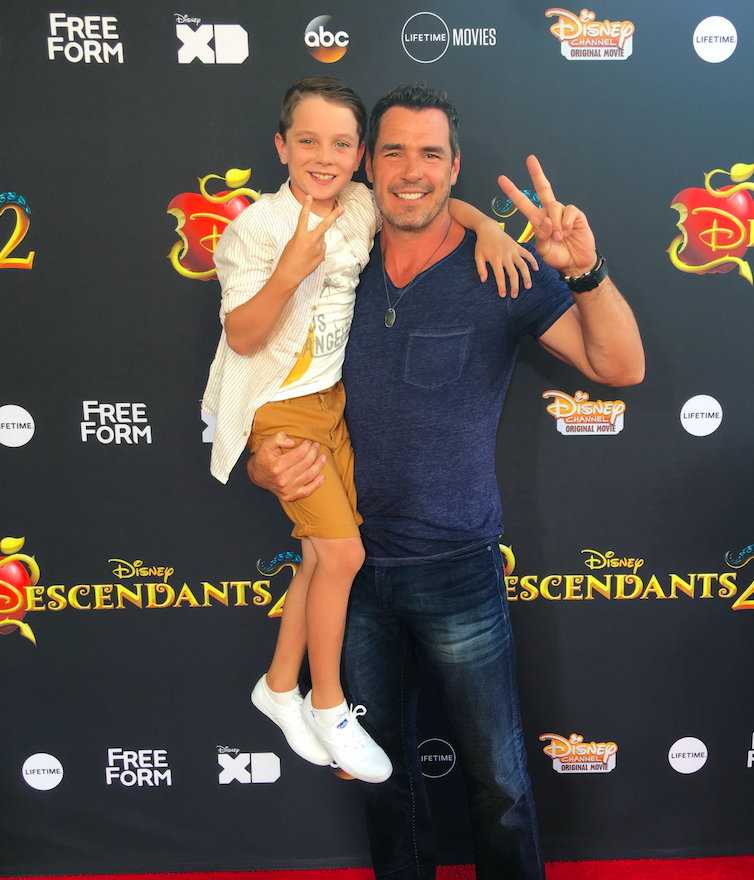 What are some key areas to your unique approach to film production and management?
I think the unique approach I want to explore involves a greater level of collaboration for all parties involved. It seems there is a huge demand for content, and I would like to connect the dots of the best people for each element of the making of that content. Currently, I don't think these different departments fully know each other or know of each other, and may not see where the opportunity to work together begins. There is an embarrassment of choices here for every position/aspects of making a film but I'd like to try to create an environment that allows the right chemistry of people on a project to come together. They do 'chemistry tests' for actors to make sure the film will have the best chance to succeed. I believe every aspect of a film deserves that opportunity. There is not one single position of a film that isn't integral. I know that sounds utopian but ego aside, I think its true! It would take a sense of community and a belief in the film/product to have that level of 'connection' happen. But I think that creating that opportunity and a gateway for those connections would absolutely enhance any film's production value immensely.
What genres and movie types would you say you resonate with the most from the production side?
It depends on the day and who I'm with! I love a tear jerker that tears at your heart strings all the way to a scary movie that terrorizes your thoughts for days! And let's not forget action movies and superhero tales! And animated magic! At the end of the day, the movies that resonate the most are the ones that tell an engaging story with as much pride, integrity and prowess as possible.
If someone from outside of Canada wants to produce a movie in Canada, how do you make that process easy for them?
That's a great question! I believe I have access to and connection with the unbelievably talented people that could help any producer make their film with the utmost production value. There are many factors at play but depending on your budget, whatever you need is here in British Columbia!
What are some words of advice you would recommend to people who want to create a movie?
I think if you want to create a movie then be sure to align yourself with people who share your vision and are willing to know their limitations and be open to connecting with those that can fill that void. Obviously have your budget in place and shoot for the moon through your connections to see where you end up. With those 'right' connections, you may get closer than you imagined!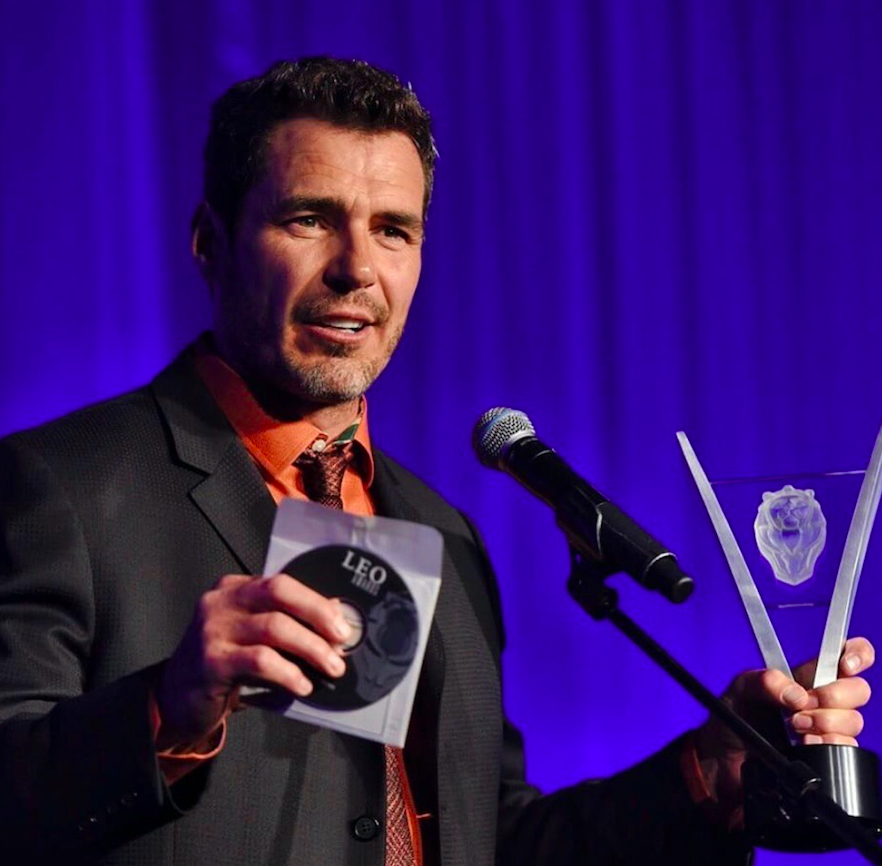 Long term as you expand into your production career, who are some global talents you would like to work with?
My ever changing wish list currently is:
Actors: Robert Downey Jr., Ryan Reynolds, Jennifer Garner, Kristen Bell, Jason Bateman, Rachel McAdams, Sofia Vergara, Chris Pratt, Drew Barrymore, Dwayne Johnson, Dax Shepard …to name a few.
Directors: Taika Waititi, Jordan Peele, Adam McKay, Sofia Coppola, Wes Anderson, Quentin Tarantino
Producers: James Cameron, Steven Spielberg, George Lucas, Ron Howard
Dream big, right?!
Outside of being an actor and producer in the film and movie industry, what do you get up to for fun?
I am a father of two boys, 12 and 9 years old. So, a great deal of my fun involves family. Whether it's coaching their hockey or baseball or trying new skills like axe-throwing or just plain old wrestling, we have a blast. My wife, Daylon, is beyond amazing and keeps us all moving and trying new things. When the world opens back up, we love to travel as a family too!
On my own, I love to play hockey, go to the gym and just be as present in the moment as I can.
If you would like to connect with Dan to chat about local movie production in Vancouver follow him on Instagram or give him a call at 604 240 1452 you can also read a brief history of film in Vancouver and checkout the City of Vancouver guidelines