Huge thanks to Robyn Bossons aka @TheBeerBitch for the article!
Deep Cove Brewers & Distillers has been a staple to the North Vancouver beverage scene since their opening in 2013. Whether you are looking for a craft beer or a craft cocktail, Deep Cove has something for all tastes.
The tasting room at Deep Cove has a cozy yet industrial atmosphere that makes you feel like you are a part of the production. The walls are lined with wooden barrels, and with a glance down the hall you can often spot brewers hard at work on their next creation. Both indoor and outdoor seating is available, making this a great spot to visit rain or shine.
Located just off Dollarton Highway, Deep Cove is a convenient location for those looking for a cold beer after a day on Mt Seymour or hitting the beach at Deep Cove or Cates Park. For those looking to visit multiple breweries, this location could be paired with Bridge Brewing or Wildeye Brewing which are both a 5-7 minute drive away. This short brewery crawl is a great alternative for those who are looking to try breweries outside of the Lower Lonsdale area.
When it comes to the beer, Deep Cove has a great selection of traditional styles as well as more modern brews. With a great lineup of staple beers, this brewery is very approachable for those new to the beer scene as well as craft fanatics. With seasonal releases coming out quite frequently, there is always something new to taste here. Guests are able to try multiple beers in a flight of either three, four, or five beers.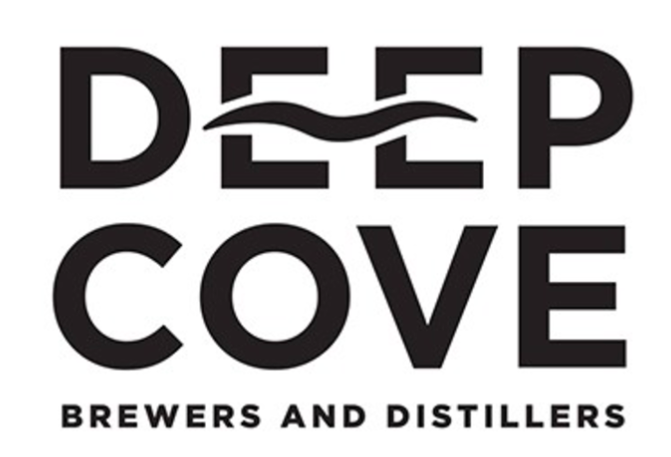 Must Try Beers at Deep Cove Brewers:
Rye Lager: though the classic Deep Cove Lager is well known to North Shore beer drinkers, this newly released Rye Lager gives it a run for its money. This beer is crisp, refreshing, and perfect for those who enjoy a lighter style.
"Secret Beach" Mango Pineapple Sour: though we aren't giving away where Secret Beach is, we can still recommend this tropical brew. This is very approachable sour; it comes packed with big fruity flavours without making your cheeks pucker.
"The Crawl" Nitro Stout: if you're looking for a beer that pairs perfectly with a rainy North Shore day, give this stout a try. It has an extremely smooth finish, with strong flavours of espresso and just a hint of chocolate.
If beer isn't your style, Deep Cove Brewers & Distillers is still worth a visit for their menu of craft cocktails using gin and vodka from their distillery. Their Claire vodka is quite the prize winner, taking home double gold at the 2014 Great American Distillers Festival. The tasting room also offers a guest cider tap, a variety of BC wines, and a food menu for those looking to pair their beverages with a meal.
Deep Cove Brewers & Distillers has a simple motto: "Celebrate Everyday". With their wide variety of high quality beverages, they are definitely worth celebrating. Check them out this weekend of soon for a great experience.
For more information you can checkout their website and connect with them using social media apps on Instagram and Facebook.
The micro brewery and distillery is located at #170 – 2270 Dollarton Hwy
Customer service is info@deepcovecraft.com and 604-770-1136