Are you planning on relocating to Canada and consider moving to North Vancouver? As you may or may not know, the immigration process in Canada is fairly straight forward but does require many steps and documents to get the process going and can take up to a few years to become a permanent resident if you meet the criteria. Working with a professional service provider who has all the right contacts and knows how to submit your documentation is always a plus and can help to reduce anxiety and stress associated with living formally in Canada for work or investing.
In this article we get to chat with Hossein Amirahmadi who is the principle contact and operator of ICGC Immigration Consultants Group Canada Inc. They work tirelessly to help people wanting to live here in beautiful North Vancouver and other places across Canada. With special interest in helping Iranian families arrive and get settled. Checkout what we chatted with him about below to learn more about their business and services which has been operating for over 12 years.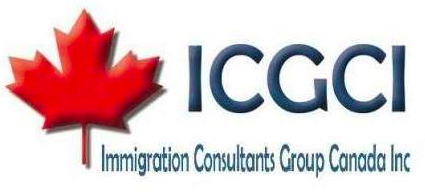 How did you get started with your immigration business and what do you like about operating in North Vancouver?
ICGC started in North Vancouver in 2009, Many new comers to the North Shore needed help with their immigration work, such as application for PR or citizenship and many of them are investors that wanted to invest in Canada or individuals who were looking for work in Canada. There are programs like BC PNP (Provincial Nominee Program) or LMIA (Labour Market Impact Assessment). These programs help bring in foreign investors and temporary foreign workers to Canada to help grow the local economy.
What are the services that you offer to customers wanting to move to Canada?
We can assist businesses with their labour-shortage (LMIA), we can also assist investors to invest in Canadian businesses, there are several programs such as the BC PNP Entrepreneur or Owner/Operator. We also assist students to find the right institute and apply for their study permit as well. There are start-up programs for individuals with innovative ideas.
We also assist with family reunification and spouse sponsorship programs.
If some of our readers need help with the immigration process how can they get in contact with you to ask questions?
You can visit our main office location which is 403-2030 Marine Drive in North Vancouver British Columbia Canada V7L 1V7 or call us 604-719-8200.
Before operating your local immigration business what were you doing for work or a career?
Immigration has been my passion but for more than 8 years and before that I was in the manufacturing industry as well, which gave me lots of experience and contacts with running large companies.
Outside of operating ICGC Immigration what do you get up to for activities in your personal time?
Hiking throughout the North Shore mountains, Skiing up at Whistler and Blackcomb, Tennis at Hollyburn Country Club, Fishing at the many places throughout the Lower Mainland and kicking the ball around playing Soccer.
Lastly, is there anything else you might want our readers to know about you or your business?
We are one of the oldest immigration firms on the North Shore and we are proud to say we have had more than a thousand successful immigration cases for skilled workers, entrepreneurs or and labour market shortage situations. We have had the pleasure to contribute to the economy of British Columbia and will continue to do so in the years to come.
If you would like more information you can visit their website and connect with them using social media on Instagram and Facebook.