If you have a real estate development, use this form to submit details.
North Vancouver is one of the most beautiful communities to live in anywhere in the world. With a diverse and welcoming cultural resonance, access to some of the best nature and outdoor activities, all within a completely safe way of life accessible to most people. The core of North Vancouver is the Lonsdale Avenue corridor with the many restaurants, eateries, mom and pop shops, stores, and tons of things to do and see.
If you have a family with kids, are newlyweds, young single adults or even seniors, you will love the Central Lonsdale community. With a great walk score and reasonable cost of living. For kids there are a number of schools and community centres in the area and for adults there are restaurants and gyms, and the newly opened underground bowling alley that also happens to serve local craft beer. Consider this area for your next place to move to.
In this article feature we get to explore the new apartment rental building called Central by MacLean Homes located at 1730 Chesterfield Avenue one block West of Lonsdale. The development not only has an awesome neighbourhood, but the patios are huge and the overall quality of the materials for the construction are very high. One of our staff members lives near the building and has watched the entire construction process unfold daily over the past few months. All of the components are top of the line. Learn more about this wonderful new addition to the community below and use the contact details at the bottom if you would like to rent in the building.
What is the inspiration behind your real estate development?
It takes a lot of passion and know-how to build homes that feel special. Thankfully, at MacLean Homes we've been building exceptional living spaces in British Columbia since 1980. As a boutique, family-run business, we take on only a handful of meaningful projects every year. Over the decades we've accrued a stellar reputation as developers of future-focused, superior quality homes—and we've done it by making sure we give every project every ounce of our expertise.
What makes your development unique or special in terms of building materials and furnishings?
A contemporary and modern design, spacious homes with luxury finishes including energy-efficient stainless steel appliances, in floor radiant heating, views in all directions including the mountains and ocean, as well as secure underground parking and storage, to name a few.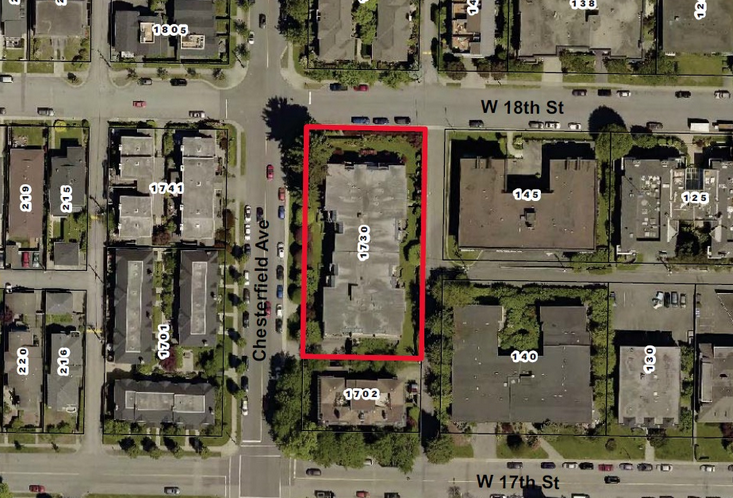 What are the floor layouts and unit types available?
Central offers 87 unique and well appointed individual apartments ranging from studios, to 1-bed, 2-bed and 3-bed units. No matter the lifestyle you live we have something waiting for you to enjoy. Come on down to our presentation centre on Lonsdale Avenue to learn more.
What would you say are the core value propositions to properties developed by MacLean Homes?
Maclean Homes is a Built Green gold certified builder, which means the homes we build are more durable, environmentally friendly, healthier and reduce monthly energy costs. Not only is it better for the environment, but it means you get more long-term value out of your home.

Here are some of the details:

-Locally manufactured materials are used for construction
-Construction waste is separated for recycling
-Increased insulation and superior windows
-Windows, appliances and hot water tank are Energy Star
-Reversible ceiling fans are Energy Star qualified
-LED lighting is used throughout the home
-Bathroom lights are motion sensor activated
-Garage and overhead doors are fully insulated
-Electric car charging ports are pre-wired
-Energy costs are reduced by 10% generally
Outside of North Vancouver what are other developments you have created?
The Bloc, modern condo homes in the heart of Port Coquitlam
Edge, condo homes in the up and coming neighbourhood of Maple Ridge
Salisbury South, large family-inspired town homes in Port Coquitlam
The Metropolitan, condo homes in Lower Lonsdale North Vancouver
Regatta Pointe, ocean-front high rise condo homes in West Vancouver
For more info call 236-788-9771 or email info@rentatcentral.com
Stop by our presentation centre at 1917 Lonsdale Avenue
Connect with them on Instagram and Facebook apps