Have you ever used an airsoft gun to compete against your friends in real life matches? The sport is quickly becoming one of the fastest growing and most competitive sports anywhere on earth, in particular in Europe, Russia and the United Stated. If you have ever enjoyed Call of Duty online you kind of know what airsoft is about, essentially you use "war-like" weapons that shoot tiny plastic pellets and when you strike a competitor they are eliminated from the game. You can enjoy games of 1 vs 1 and as many people as you can fit onto the game play area. As the profile of this sport continues to expand the need for content creations does as well, for brands that supply products and teams within the sport.
In this article feature we get to chat with Hayden Rivers who is the photographer for The House Gamers and follows them on their adventures within the sport. They also share really funny memes if you are into that kind of thing. We love this sport because it is engaging and gets people outside in nature, connecting with the primal part of your being where survival and problem solving are at play. If you have questions about joining local airsoft matches or need a photographer consider getting in touch with him at the bottom of the article. It's an action packed sport with dedicated players.
How did you first start to like airsoft games and what got you started?
I got started roughly three years back. I was interested in it when I was a kid around ages 10-15 but never had the chance to get into it until recently. My family has always been into military history so naturally the idea of messing around with military surplus gear and playing army man sounded like a great time! I got started funny enough by watching my now good friend @TheHouseGamers on YouTube. He's also a local and has amassed quite the following on YouTube since then. I got a lot of tips on his channel that helped me finally take that jump!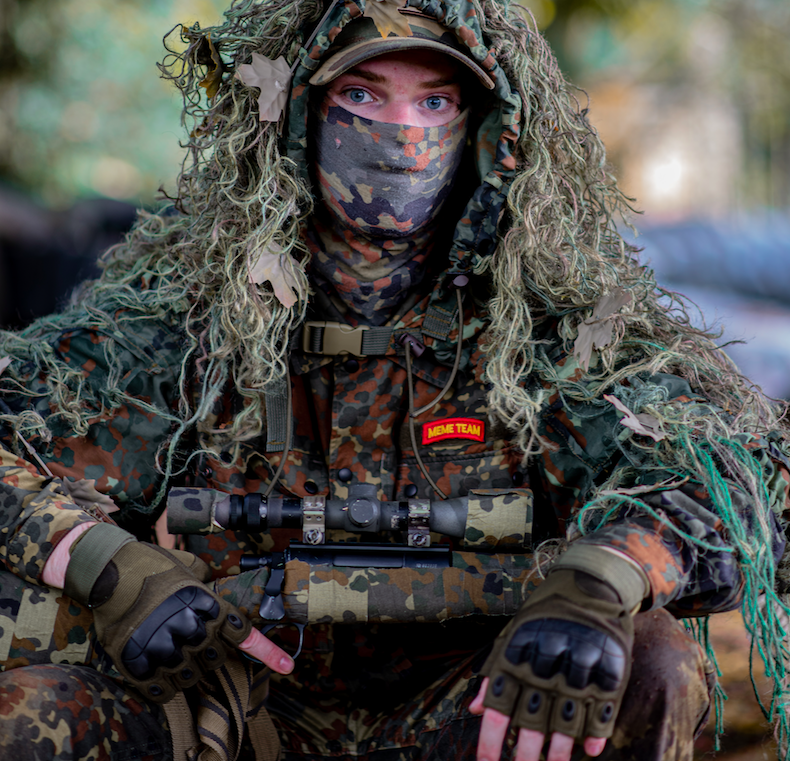 What kind of photography do you like to shoot related to airsoft games?
I mainly take kit photos, meaning photos of peoples gear and outfits but I like to try to make it out onto the field and shoot the action as much as I can. Photography is a huge passion of mine so I naturally take any chance I can get to shoot photos! Outside of that I do photo shoots for some of the fine folks projects at panther!
What would you say are the top spots in the lower mainland to enjoy an airsoft match?
If I were to give my honest opinion there's one spot that outshines the rest and that'd be panther airsoft in surrey not only are the staff fantastic, it also takes the claim to fame of being the largest airsoft field in British Columbia. It's 57 acres of forest and there's quite a lot of unique spread of structures and created objectives to make the variety in gameplay interesting.
How are you enjoying using your Instagram profile to network within the local community?
It's a fantastic experience, nowhere else in the world are local artists willing to reach out and just chat or work on collaboration's. I think that's what makes North Vancouver special, it's always super friendly and open to talking and offering advice.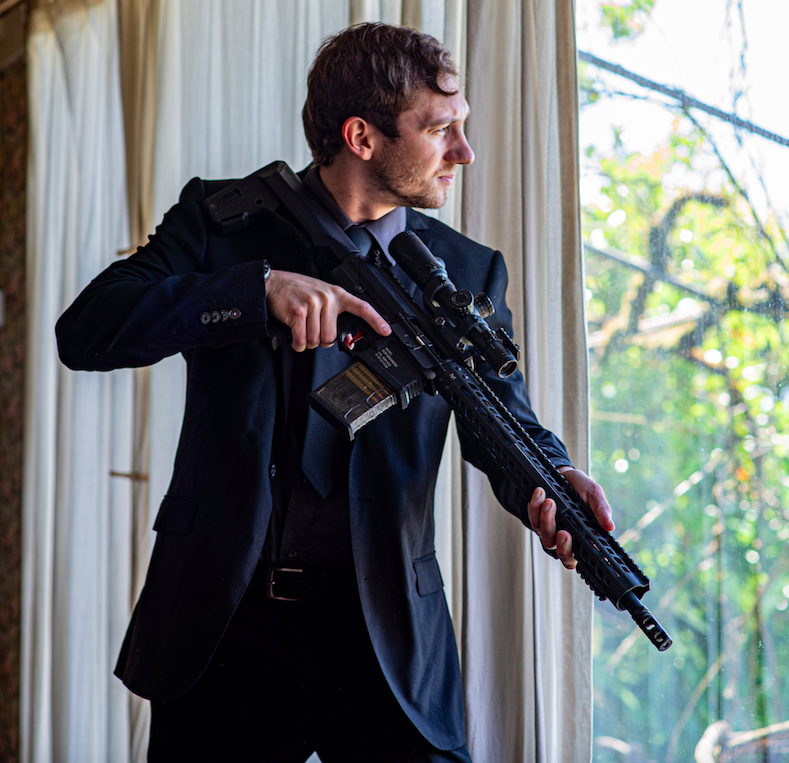 What kind of camera equipment and setups do you usually use for your content gathering?
Right now my photography daily driver is my nikon D750 and a 85mm 1.8G, if not that then I use a 70-200mm f2.8 or a 50mm 1.8g. Three lenses I find cover most of the bases you need. For film I use gopro hero 8's and the dji osmo, they are fun smaller cameras that are better for handling action shots than most other handhelds or wearable cameras.
Do you ever do any online gaming and if so what games do you play?
I've been playing pc games since I was a kid, I play a spread of stuff from the Dark Souls series to more indie pop up games like Among Us. Warzone is always a hit when the boys are online and GTA V is constantly in the rotation.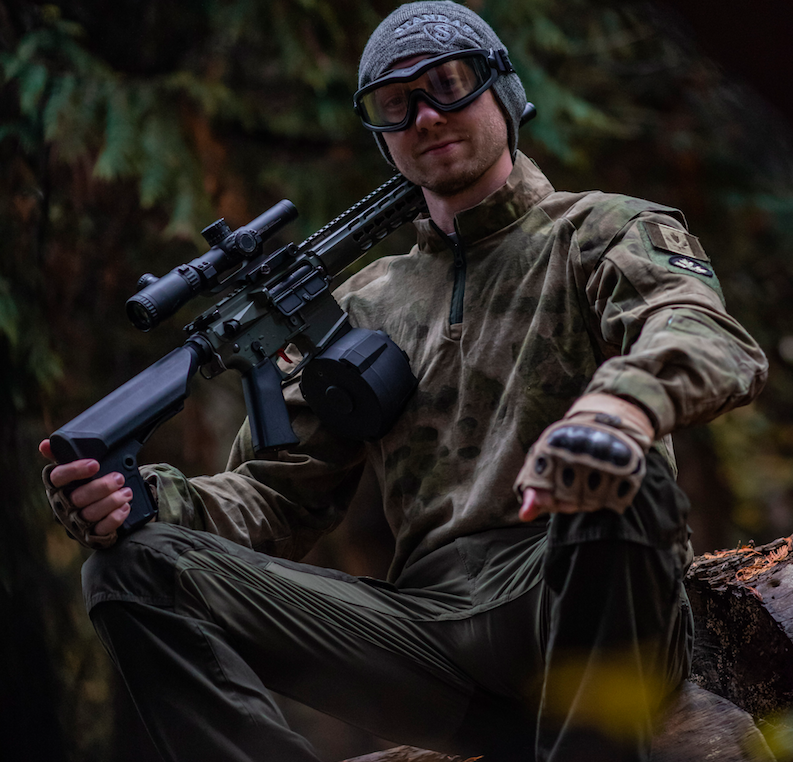 Outside of being a photographer what do you get up to for activities in your personal time?
Airsoft is obviously also a big part of my free time on the weekends, other than that I like to work on side projects with other artists locally. I like to spend time with family up on the sunshine coast when I get the time to sneak away. It's great for getting out of the city for a bit and getting a few hikes in. I can't get enough of the outdoors! Other than that exploring new photography spots with my girlfriend is where you'll find me!
Lastly, is there anything else you would like the community to know about you?
Don't hesitate to reach out, if you have any questions on getting started or how I got a shot to look a certain way, I'm always happy to help, just shoot me a direct message on Instagram. If you're looking for a photographer for business or personal needs I'm open to any style of photography sessions! Lastly I'd say I'm super passionate about photography. Be it portraits, landscapes, cars, motorbikes, nature and much more… photography is the first thing in my life that I've picked up that I'll probably never put down.
For more info connect on Instagram or email – haydenthomasrivers@gmail.com