Life Is hard and winter Is cold—but there's always Ramen! When you feel these unshakeable chills from the fall and winter months in Vancouver, you know the gloomy raincouver is back, and the best way to nourish yourself is to have a bowl of delicious Ramen.

At ZUBU Ramen Restaurant located within Park Royal Mall in West Vancouver, you can always find authentic and traditional Japanese menu items to enjoy. Including casual yet creative interior design and eating spacing, as well as a wide selection of addictive Ramen (from broth to broth-less Mazesoba), hand-made Gyoza served with sizzling broth, and their traditional Temaki hand roll set… you will be sure to find a collection of much-loved comfort food to keep you warm this winter. This place is especially good if you have a bit of a hangover. In this article @with.rose.love has interviewed Junko Russell, the marketing director of ZUBU Ramen, read more below to check out their eatery.

How did you get started with ZUBU Ramen and what do you like about operating in West Vancouver?

The concept and the core value of "ZUBU" originated from a Japanese slang saying, "zubuzubu," meaning buddy-buddies. My team and I wanted to create a brand not only providing the best authentic Japanese flavors, but also building tight connections with our locals including the communities, the customers, and the suppliers. In the time of this pandemic, we need to stay together and bond with each other even more. And I believe we have achieved it and are still continuing to grow and evolve.
Operating in West Vancouver is a very special experience for us. The community is diverse and the culture is rich. People are very friendly and they love us as much as we love them. We have been seeing repeating customers and new customers everyday. It is truly inspiring for us to be able to create that relaxing and comfortable environment for the guests to enjoy our carefully prepared delights. The interactions and feedback from the customers have served our purpose of being a "ZUBU" in the neighbourhood. This is the beginning of our chapter on Vancouver's North Shore, and we hope that we'll be having more "zubuzubu" as we continue serving this community.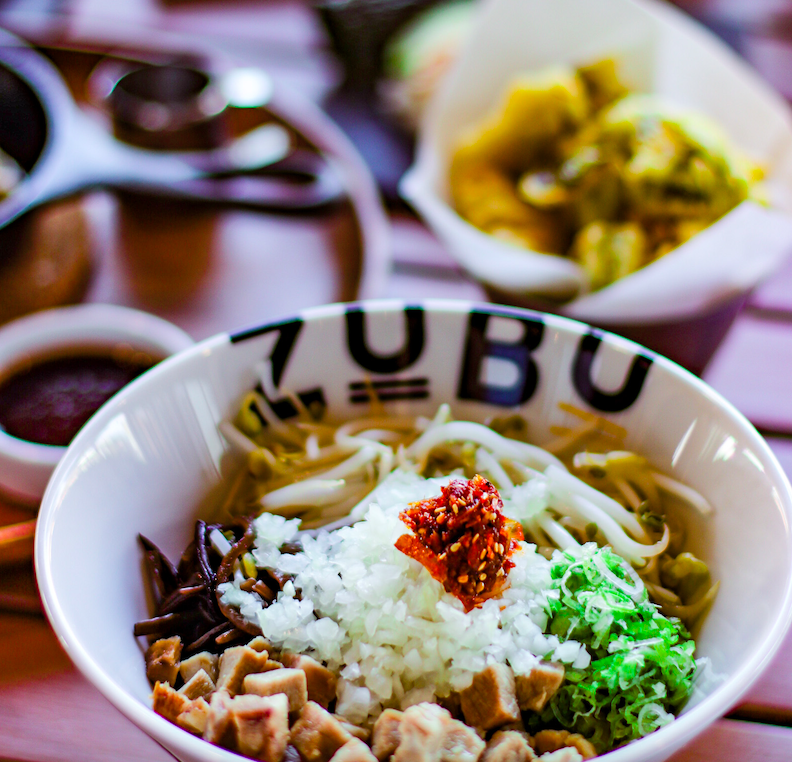 What are your most popular food or drink items and your inspiration(s) in creating them?
The most popular Ramen is our Tonkotsu Kuro that features a rich and fragrant Pork broth, thin noodles and 15-hour sous vide Pork chashu. Chef Koichi Nishioka adds the perfect dose of black Garlic oil to enhance all of the classic Ramen flavour, a touch of crispy Onions on top provides a tantalizing crunch and depth to the eating experience.

What do you currently offer for ongoing day to day specials or winter promotions?

We will start having a promotion that is the 1st annual ZUBU Lotto from Mid November. All customers will receive a ticket every time when they visit and there are two prizes on each ticket. Every ZUBU Giveaway card is a winner, the indicated prizes range in value from $2-$12.5 (including free toppings, free Gyozs, and free Karaage). Each one enters you into our grand prize New Years draw, remember to redeem your indicated prize from January 1st 2021 through February 18th 2021. Grand prize draw winners will be announced on our website.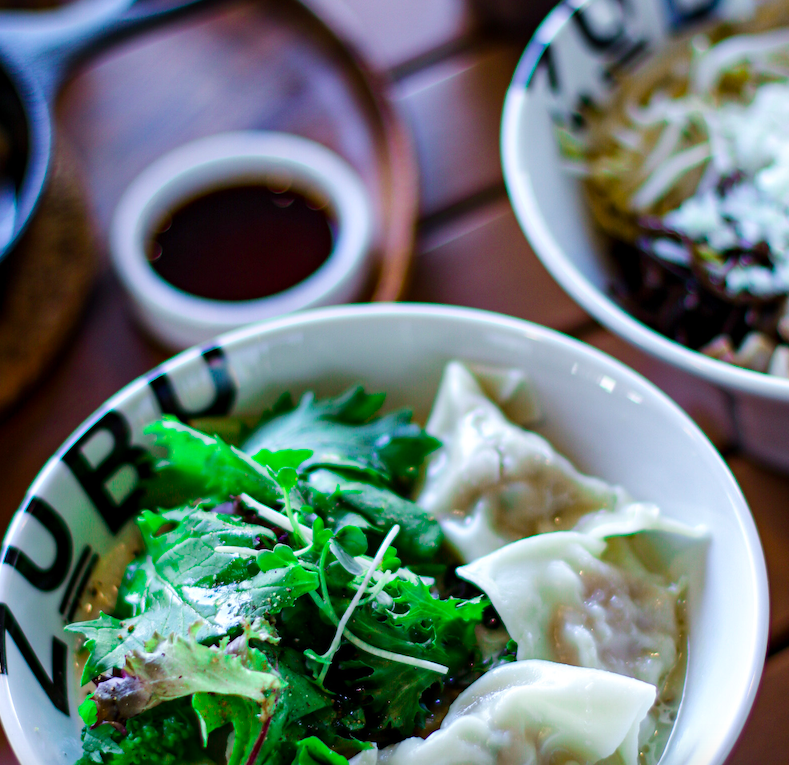 Lastly, is there anything else you might want our readers to know about ZUBU Ramen at Park Royal Mall?
We just launched new desserts including Aburi Cheesecake, London Fog Cotta and Mochi ice cream. This allows you to enjoy a nice warm bowl of Ramen or other menu items and then chase that down with a satisfying dessert to cap off the afternoon or evening of dining with us. We look forward to hosting you with us soon.
For more info you can visit their website and connect with them on Instagram and Facebook.

The restaurant address is 788 Main Street in West Vancouver
Customer service is info@byzubu.com and 778-279-0288

HOURS OF OPERATION
Monday-Thursday and Sunday 11AM-9PM
Friday and Saturday 11AM-10PM