When it comes to telling the story behind a brand photos can really say so much more then just using text alone. The body language subtleties and feelings you take away from the moment captured can have an impact on how you receive and understand the brand of any business. It can take years and decades to refine storytelling through photos.
In this article we got to chat with the team at YUSHiiN LABO who do photography and communications, and are originally from Japan. They are working on Project VOICE to uplift the local community in North Vancouver. And we have really enjoyed their social media status updates and sincerity in the way they publish and produce content. Check out what was said below and contact them at the bottom of the article.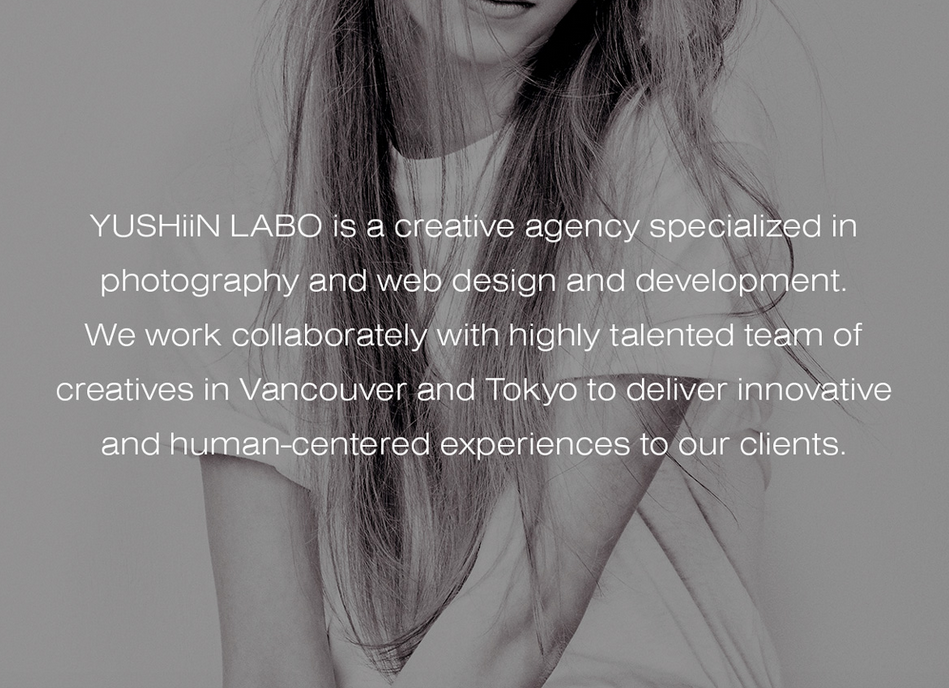 How did you get started with YUSHiiN LABO and what do you like about operating in North Vancouver?
My wife and I decided to make a big lifestyle change and moved to Canada from Japan 3 years ago. We settled in North Vancouver, because it is well-balanced life here with vast nature close by and downtown only minutes away. We really like the very close community feel as well.
What are the photography and branding services that you offer to customers?
Our services focus on total visual branding and marketing. We help craft, shape and share brands/people stories through photography, website design and development, and social media content. Our goal is to be a long standing creative partner as well as visual story teller on behalf of our customers.
Before operating your local business what were you doing for work or a career?
Yushiin has over 20 years of experience in photography in Tokyo. His photographic expressions cover a wide range of subjects such as individual, still life, and landscape. Mina has been a globetrotter, frequently working in different parts of the the world in the beauty industry. She contributes to various magazines and ad campaigns and as a branding advisor to beauty products.
Outside of operating your business what do you get up to for activities in your personal time?
We love to be in the nature and enjoy hiking and camping whenever we have time. Also love to explore our neighbourhood and see what's happening in the community. Being out and about within the community helps us to understand the needs of business owners better.
Lastly, is there anything else you might want our readers to know about you or your business?
We have started this project VOICE to help support local small businesses in this challenging time. We take portraits of local food people now to raise local awareness and encourage people to shop and support local and order takeout from local restaurants and cafes. It has been an inspiring journey to meet and talk to so many amazing people who have put their hard work and love and passion to bring food to the community. These are people who make our community more flavorful and unique. It is more important than ever to know where your food is coming from and where you buy and eat. We post it up daily in our Instagram profile and you can follow and support this project!
For more information you can visit their website and connect with them using social media apps on Instagram and Facebook.
Questions can be sent to hello@yushiin.com or 778-919-6501