The tourism industry in Canada and around the world is undergoing some major shifts in how things operate. Mostly due to the decrease in travellers generally, but also those operators who have a highly diversified portfolio of offerings are now facing decisions on what to cut back on and when to streamline things, in order to stay profitable. This is and will continue to lead to some interesting changes around the world for the vacation sector. Not only this, but the airplanes themselves are also undergoing changes in that they can fly much longer and further which will open up new destinations to travel too from major airports. As a function of this doing staycations is on the rise too, especially here on Vancouver's North Shore with the wonderful mountains and waterfront access that we have. Local hotels and experience operators are offering packages for people who are residents to take advantage of.
For people who are big picture long term thinkers, you know that with any down market and economy there are opportunities to take advantage of. The stock prices for major airlines and travel companies are at an all time low, and now is a great time to buy some stock in Air Canada or similar. As when the vaccine rolls out and people are able to travel again, they will be doing so in record numbers. That would be a mostly secure way to double or triple up on your money in a few years time frame.
Here in British Columbia we have some of the best tourism anywhere and many Universities offering programs to train and educate the next generation of professionals who will fill workplace career positions. With that said, we are excited to speak with Yasemin Dogar who is taking the Bachelor of Tourism Management Degree at Capilano University and she is going to share some thoughts with us about the experience going to the school from the perspective of a student. Check it out below, and if you operate a local tourism company she is looking for work placement starting in May 2021.
Interesting fact: the tourism industry in British Columbia creates $16 billion a year in revenue and 18,000 jobs.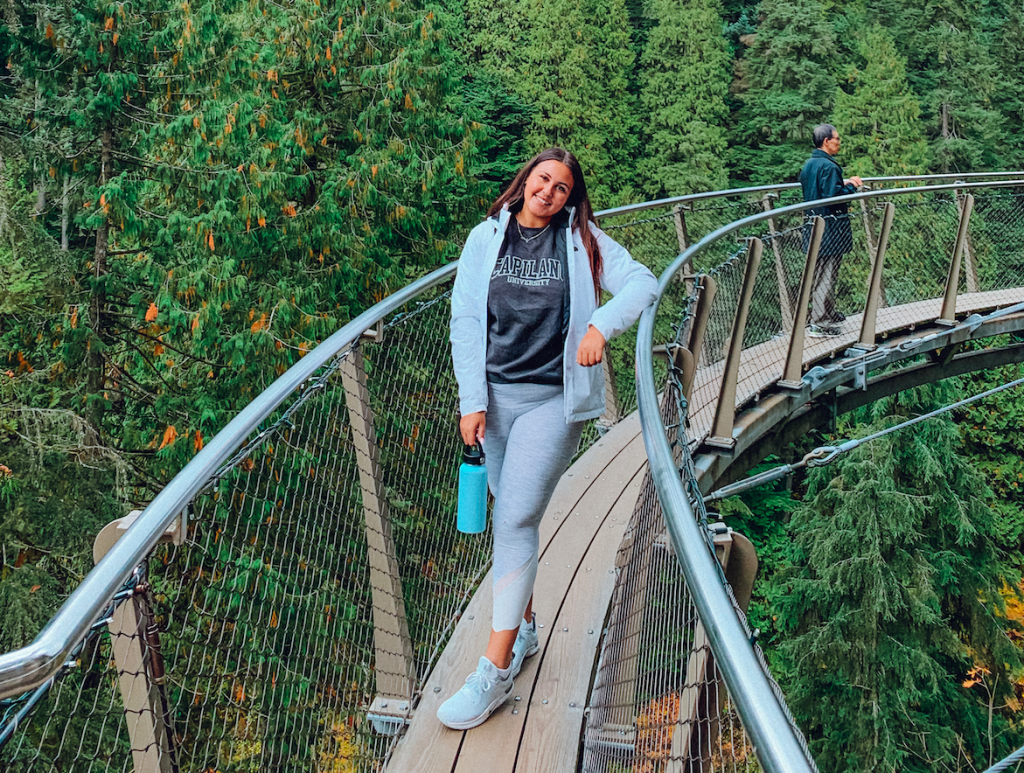 What are the aspects of the tourism industry that really resonate with you?
I feel like travel and tourism is a big part of me, as a child I was lucky enough to travel to many places and even live in 3 different countries. I've grown up loving and embracing travel and thought studying tourism would be the perfect fit for me. I'm trying to explore every sector of the industry and grow my experience in tourism. My peers say I am a very passionate and ambitious person with a lot of drive to work in tourism!

Why did you choose Capilano University to take the 'Bachelor of Tourism Management Degree'?

I was so lost with what to do after high school, so I ended up taking 2 gap years to travel and see the world. During this time, I realized that travel and tourism is what I am so passionate about. My parents actually met while doing hospitality and tourism in London, UK so I had known it was always an option for me. I did some research and found Capilano University's tourism program and knew it was the perfect fit for me.
What are the core skill-sets and experience areas that they are teaching you in your course?

They are teaching us so much! From marketing and accounting to adventure travel and risk management, I feel like the tourism program is covering so many areas of interest in the tourism industry. They have taught me so much about networking and personal branding and many transferable skills you can use in the tourism industry. The professors are very good at bringing real life scenarios and current news into the classroom to make sure our learning is moving with the times.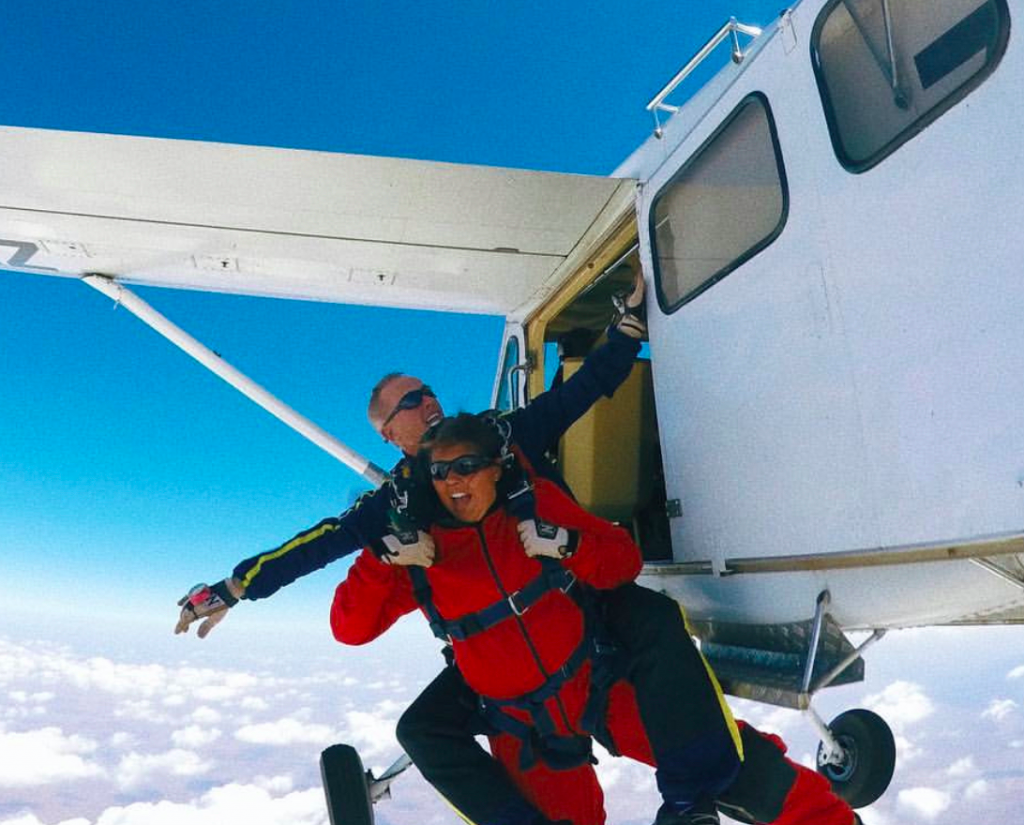 How do they overlap in school and out of school training to make graduates well rounded?

The tourism program is such a unique opportunity because it is actually a co-op program, meaning that halfway through your degree you are required to get a job in the tourism industry and build on your knowledge and skills. I've already learned so much in my first two years, and I can expand this knowledge further during my co-op and finish my last two years with a good overlap of in school and out of school training.
Which North Shore tourism businesses or experiences do they use as case studies in the coursework?

I believe CapU does a good job at implementing local tourism into our coursework. There are a couple classes that work with CityStudio North Vancouver and the Shipyards District. In some classes we do assignments based on local tourism businesses, I've done reports on Capilano Suspension Bridge Park, The Lonsdale Quay and Grouse Mountain. 
What does a day in the life of a Capilano University student look like?

Right now, I am taking 5 courses all online, I try to make sure I get out for walks to the shipyards daily and do some exercise. I try to balance my time wisely to not be on the computer for too long. Typically my day consists of live zoom classes and completing assignments. Pre-covid, I would enjoy spending my time on the beautiful Capilano campus.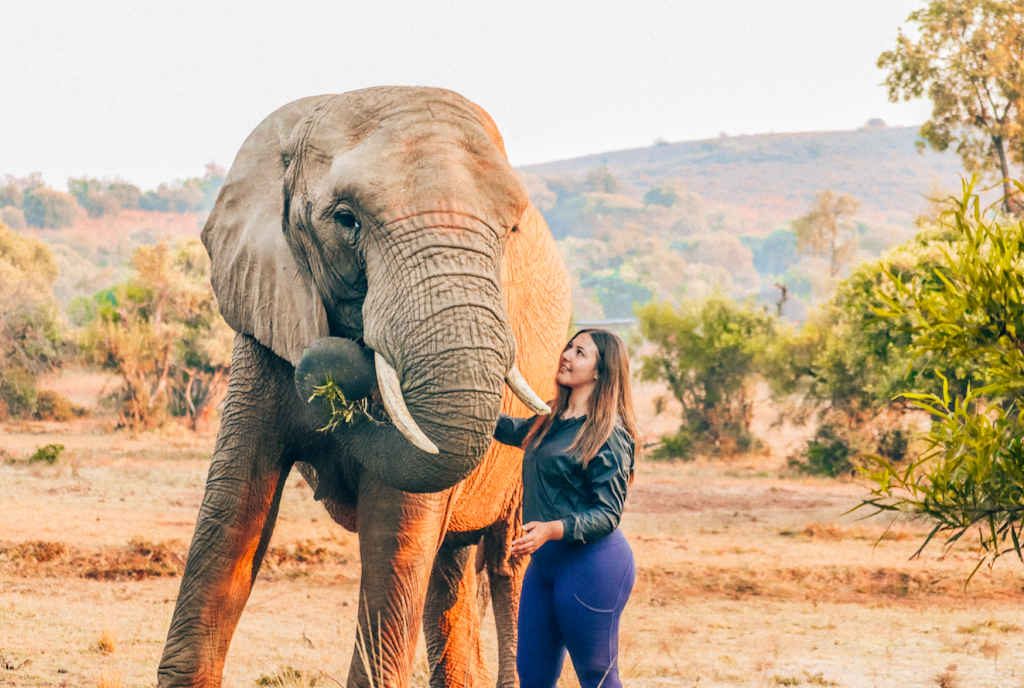 How has studying and working remotely due to covid impacted or changed the way in which you learn?

I was nervous about working remotely at first because I feel as though I thrive in the classroom, but I have actually enjoyed it quite a lot. Being at home has allowed more time to take an extra class and has taught me a lot about time management. I also appreciate the courses changing with the current times, tourism is an industry that was hit so hard by covid and it is wonderful that professors are bringing covid into discussions and assignments because as tourism students in 2021, we have to work in a covid world. They are very supportive and have helped me understand the new ways the tourism industry works and what ideas I can bring to the table as a future tourism employee.
What do you hope to do for a career after your program is completed and you graduate?

I definitely hope to travel a lot more! And like I said before, I'm exploring all the sectors of tourism, but I do have a big interest in marketing and sales, hotels and aviation.
Is there anything else you would like the community to know about you or CapU?

As a tourism student, I've learned to adapt very quickly, especially in times like these. I am hoping to find a co-op position for May 2021. I am a very open-minded person with ambition, passion and drive. I also demonstrate strong skills in communication, marketing, social media, photography/photo editing, and teamwork. I really want to explore all different kind of sectors but do have a current interest in marketing and hotel positions. If there are any tourism businesses in the community who would be open to giving me a co-op opportunity, it would be greatly appreciated.
Lastly, who are some travel influencers on Instagram that you like to follow and connect with?

I love @joshlynott and I am actually interviewing him soon for a podcast episode for my CapilanoU podcast "What in the World in Travel"
Second would be @doyoutravel – his photos and adventures are captivating!
For more info on this program visit the official website
To hire or work with Yasemin email yasemindogar@gmail.com
You can also follow her on Instagram to chat