Vancouver's North Shore has some of the most active and health conscious community members, not only in Canada, but generally when compared to people around the world. Many world class athletes live and train here, and for residents of the community trail running, mountain biking, kayaking and similar are all very popular things to do for a hobby. That's one of the benefits of living here, access to endless ways to get fit and have fun. When the weather isn't ideal or you have a busy schedule, sometimes it can be difficult to stay on top of your fitness goals.
This is where our friends at Elevate come into the picture, they offer personal training, pre and post natal, functional movements, gym rentals, kinesiology active rehabilitation, online and home based options, nutrition plans, weight-loss support, physiotherapy, massages and group fitness. They employ a number of well qualified and hard working trainers who specialize in specific functions of whole body wellness. Whether you want to "get in shape" or find a place to workout as a competitive athlete, consider working with them and their gym space.
In this feature we got to speak with Wesley Williamson (LinkedIn) who is one of the owners and founders of the gym, to get to know him better for our readers and so you can see if their services would be right for you. As an award winning fitness studio many years in a row, you know that they are great at what they do and understand customer service as well as building longstanding relationships with their clients. The gym is located slightly west of the Burrard Yacht Club and North Shore Auto Mall, which makes it ideal for people commuting to and from work to stop for a fitness session. Consider contacting them at the bottom of the article to ask questions and get to know them a bit better. They are also an ICBC certified rehabilitation centre.
How did you get started with your fitness business and what do you like about operating in North Vancouver?
We opened our personal training studio in 2015 with just the two owners. We now provide work for up to 10 personal trainers and have opened the door to several other businesses at our location, including a Nutritionist, Physio and Massage Therapist. We truly love the family community and vibe in North Vancouver and we really enjoy working with local people and businesses.
What makes your business different then similar businesses in your industry?
I believe our 90 Day Program is the key difference from our competitors. At Elevate, we offer a very unique 12 week training program which includes a very detailed training and nutritional meal plan for all fitness levels and ages. Our core success and testimonials have been built around our 90 day program and this has proven to be the key foundation for our clients' long term success since we opened.
Before operating your local business what were you doing for work or a career?
Before Elevate, both owners (Chris Rothfelder and Wesley Williamson) were enjoying personal training success, which is why we decided to join forces and build our own business and brand together. You can't operate a business alone and we both love helping others through fitness and nutrition coaching, so this just made sense.
Outside of operating your business what do you get up to for activities in your personal time?
We both enjoy the outdoors immensely and enjoy travelling whenever possible. The recreation access we have here in North Vancouver is one of the main reasons we decided to build our business here, the quality of life is second to none.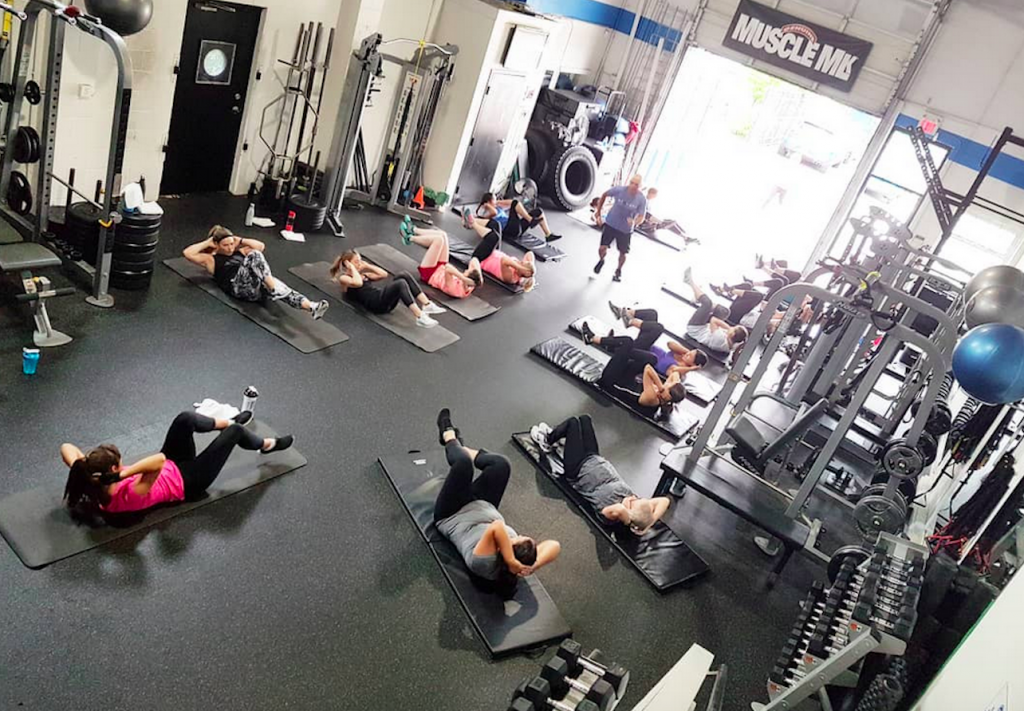 Lastly, is there anything else you might want our readers to know about you or your business?
Our business is open to anyone looking for long term success. We train clients from 16 to 80 years old and no goal is too big or too small. We offer all of our services in a very non-intimidating atmosphere and we have very safe Covid-19 protocols in place. We've been recently inspected and approved by Work Safe BC. We are excited to chat with you and answer your questions, get in touch with us below.
For more info, to ask questions or similar, visit their website
Connect with them on Facebook and Instagram Apps
Gym location is 130 Pemberton Avenue in North Vancouver
Customer service is info@elevatehealth.ca or 604-245-8188