Vancouver's North Shore is a unique place, in that most of the stores are accessible in only a few moment's drive, cycle, walk, or similar, depending on where you are located and going of course. However, when you consider the months of heavy rain and darkness as well as a busy schedule with your work or career, you will want to at least try the convenience of a free 15-minute delivery of your groceries, products, and more. The cool thing is you are still buying from local business owners, you are simply using the convenience of transporting the food as a service through Tiggy App, which also hires local delivery drivers, too. Win/win/win.
Thank you to Tiggy App co-founder Eugene Bisovka for taking part in our interview below.
What is Tiggy App, what problems does it solve and how did the business get started?
Tiggy is B.C.'s only ultrafast delivery app that provides free 15-minute – or less! – delivery of fresh produce, groceries, home, beauty, healthcare items, gifts, and more. In fact, we have more than 2,600 products and growing to choose from with many of them being B.C. brands.
With the pandemic, there's been a growing demand for fast and high-quality grocery delivery. Tiggy allows its customers to spend more time doing things they love rather than wasting time and energy on trips to grocery stores, then queuing up in lines, and carrying heavy bags. Tiggy bike couriers come right to your door.
With Tiggy, customers can order exactly what they need, when they need it instead of buying a long list of food items at the grocery store each week. This helps reduce bulk buying which can lead to food waste.
According to the National Zero Waste Council's research on household food waste in Canada, almost 2.2 million tonnes of edible food is wasted each year, costing Canadians in excess of $17 billion. In addition to the economic costs, food waste has substantial environmental impacts. Meanwhile, operationally we are focused on reducing our food waste to less than 3%.
Plus, we're saving people money. With Tiggy, there are no hidden fees, markups, or subscription fees. There's absolutely no catch with using Tiggy unlike other apps out there.
We launched in Vancouver last fall and have been rapidly growing our customer base ever since with people using our rapid service more frequently every week.
On the Tiggy app, we offer many categories: Ready-to-Eat, Breakfast, Bakery, Fruits & Berries, Vegetables, Healthy Alternatives that include a growing assortment of plant-based, keto, and organic options; Dairy & Eggs, Cheese, Meat including plant-based meat alternatives; Seafood, Sweets & Snacks, Beverages; Pantry that includes oils, sauces, and spices, Pasta, Pharmacy including vitamins, supplements, over the counter medications and first aid products; Sexual Wellness products; household cleaning and supplies, personal care, and gifts.
What are your goals for supporting the community and people of Vancouver's North Shore?
We're committed to supporting local businesses, especially those that embrace sustainable practices. We work to ensure we offer products that are relevant to the people of North Vancouver.
Every day, we are in conversations with local business owners in an effort to bring more amazing brands aboard. Currently, you can shop local B.C brands like Avalon ice-cream, Buck buckwheat ice cream, Earths own dairy-free milk, Granola Girl gluten-free granola, Happy Planet juices and smoothies, Island Gold free-range eggs, Mumgry nut butter, Oat of the ordinary gluten-free instant oats, New World Foods Organic organic nut butters, Nora's plant-based ice cream, Two Rivers meat, Tality Kombucha organic craft kombucha, Terra Breads, and more.
Additionally, our team is also growing. Right now, we employ over 150 people in Vancouver and are always on the lookout for those who want to be part of a business that offers room to grow and a chance to be part of a company that's changing the way people live and eat for the better by reducing gas emissions, food waste and the stress associated with planning ahead.
Generally speaking, what does an average user of the app look like so far shopping-wise?
Our product line-up and service is great for everyone but what we are finding is that we appeal to the urban, working demographic who is looking to get their groceries delivered to their doorstep at the click of a button, without all the hassle and planning. We provide them with the ultimate in convenience for any meal from breakfast, to lunch to dinner and everything in between.
North Vancouver can also be a difficult place to navigate by car and our bike couriers can easily travel the terrain so our customers don't have to, all the while reducing emissions that come with driving.
We've become a replacement for food delivery apps for many of our customers to help them save money while also eating better!
If local businesses in West Vancouver and North Vancouver want to join your service, how can they apply?
From the neighborhood bakery to the local artisan, we can deliver your goods.
Please contact us at supply@gotiggy.com. Let's grow together!
If some of our readers may be looking for work, how can they apply to work with you in delivery?
Our mission is to create the future of convenience and our team is challenging the status quo. If this resonates with you, join Tiggy's family. We have a range of roles, all privileges with competitive advantages and growth opportunities.
You can view the list of vacancies and apply on our website.
Outside of operating Tiggy App, what do you get up to for hobbies in your personal time?
I really love spending time outdoors walking in the city or hiking. Getting outside boosts my mood and recharges me. It also fuels my ability to think creatively. Spending time with friends is also really important to me because there is nothing that gives me a lift better than being with great, interesting, and positive people. In fact, this is one of the things that inspires me to innovate new technologies – because it gives you back time for the things you love to do.
Lastly, is there anything else you would like the North Shore community to know about you or Tiggy App?
Tiggy's exciting, and our vast product assortment, along with ultra-fast and high-quality services is what sets us apart. This is only achievable through Tiggy's control of the entire value chain. In most cases, similar grocery delivery operators have a dedicated network of riders who spend at least 30-45 minutes to get to the store and as operators, they don't own any inventory which compromises their ability to promise that the goods will be in stock or the freshness will be preserved. Tiggy designs, owns, and operates its micro fulfillment centers which are compact warehouses that allow us to provide fast delivery, consistently.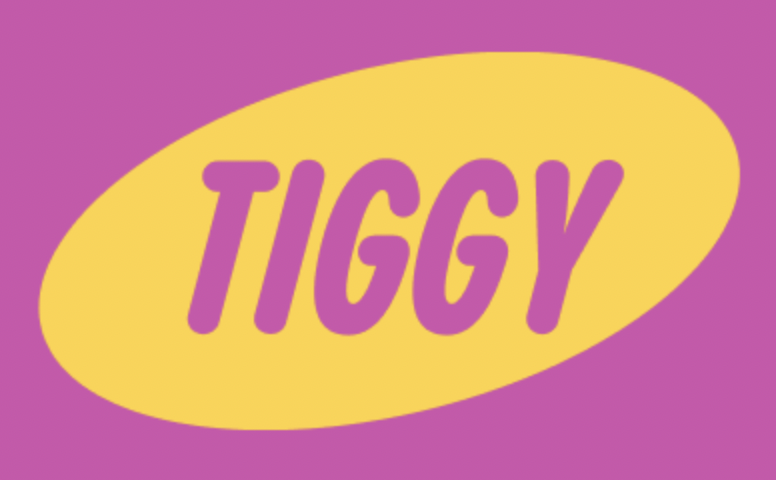 For more info visit the app website to download
Connect with them using Instagram and Facebook