Shop directly online with the retailer to view their collection and gift cards
Deep Cove in North Vancouver is such an awesome community, in that it's somewhat out of the way yet central, so there's not a whole bunch of regional traffic trying to cram through the community. It's a destination place kind of like the Sunshine Coast or Bowen Island. People come from around the lower mainland to do stand-up paddle-boarding, kayaking, boating, and more up through Indian Arm, which is just nearby Deep Cove. At the Northernmost tip of Indian Arm is the WigWam Inn, which has deep local history and is worth checking out at some point in your life. You can also access the Wigwam Inn from the logging roads up behind the Squamish Chief mountain.
With so much local beauty and inspiration, it's no wonder that cool local companies like Cove Cap Co are popping up. Making an organic and locally sourced kids hat in fun neutral colors, using high-quality materials and stitching that lasts. Founders Jenn and Krissy chat with us about their cool local startup company in our newest interview feature below. You can also find their products at The Nooks Shipyards and online at Bow + Bear Co.
How did you get started with your business and what do you like about operating in North Vancouver?
We are Jenn and Kristina; a couple of North Van locals, best friends, and idea partners since grade 8. Our venture was sparked by motherhood – while shopping for the littles in our lives, we quickly realized that much of kids' apparel is loud, low quality, and not made locally. We are striving to change that with an organic collection of hats in muted colors, inspired by our natural surroundings, go with every outfit, and are suitable for any occasion. Our products are made in Canada and are built to last – easily adjustable to last many years and durable enough to be passed on to siblings. Both being from North Vancouver, we are so happy to operate our business, right here – where we grew up! North Van has changed drastically in the past few years and we are happy to continue to support a thriving community.
What are the kid's hats that you sell both online and through local stores here on the North Shore?
Cove Cap Co. is a female + mama-owned brand that focuses on minimalist five-panel hats for toddlers and kits, made in CANADA using ethically sourced GOTS Certified Organic Cotton. From every cap purchased a portion is donated to Mamas for Mamas – a local charity that supports mamas and families in need.
What makes your business different than similar businesses in your industry?
While most kids' brands are manufactured overseas we are made right here in Canada. We also prioritize using eco-friendly materials and practices to minimize our impact on the environment. We also give back to the local community with every cap purchased a portion is donated to Mamas for Mamas.
If our readers want to purchase products or services from you what is the best way for them to do so?
We are currently selling our products at The Nooks in The Shipyards in North Vancouver and on our online store.
Before operating your local business what were you doing for work or a career?
Jenn's career is focused on marketing and sales, primarily in consumer goods. Kristina is an HR professional, working in the animation industry.
Outside of operating your business what do you get up to for activities in your personal time?
We are both busy with family and life in general! Jenn is an outdoor enthusiast, from hiking, and snowboarding, to surfing- anything to be outside! Kristina loves hikes/walks, spending time with her toddler, and traveling to new exciting places.
Lastly, is there anything else you might want our readers to know about you or your business?
Cove Cap Co. products are built to last and make fantastic gifts! We also offer free contactless pick-up in North Vancouver. Thank you for supporting our small business and be sure to follow our adventure using the links below.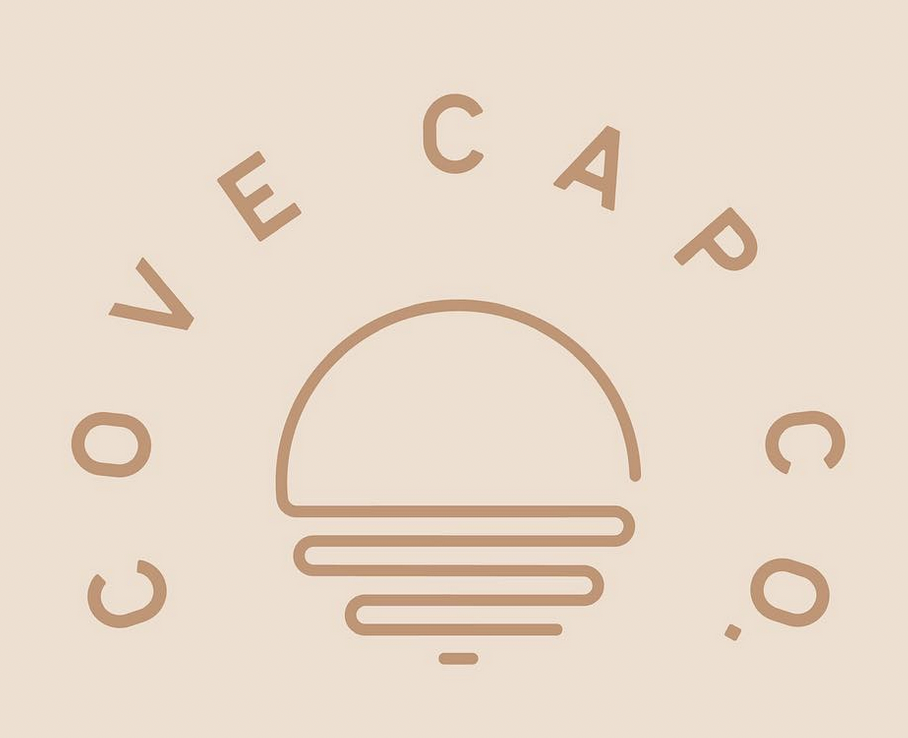 For more info or to ask questions, visit their website
Check out their complete collection of kids' hats in various colors
You can follow them on Instagram, Facebook, and Pinterest
Customer service is hello@covecapcompany.com