As a local media website run by entrepreneurial geeks we are very excited to see the new creative space using technology at the North Vancouver District Public Library, who are thrilled to announce that the digital literacy and storytelling centre at Lynn Valley Library is now under construction. The StoryLab @ NVDPL is a public space outfitted with digital creativity tools, staffed with professionals from the library and launched in collaboration with experts in our community. Opening in 2020.
This space is being retrofitted for public use with studios for media creation, including podcasting, sound recording, digital imaging, video production and more. Next door you will find their Learning Lab, a flexible teaching and learning space that offers a variety of digital media devices for guests in both hosted and library-led programs.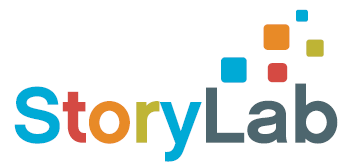 You can checkout the official website for StoryLab and download the PDF or email them with your questions using storylab@nvdpl.ca.
How will you tell your story? 
In a podcast, music, film, digital images, or illustration? The possibilities are endless! NVDPL is readying themselves to host all patrons and neighbours in this new facility starting in 2020 when the development is complete.
Using the StoryLab
The StoryLab will include the following technologies for individual drop-in use and will also be available for booking by individuals, groups or organizations.
Video Recording Studio Space
DSLR Camera for recording
Smaller video recording tools (eg. iOS devices)
Lighting and stands
A variety of floor and tabletop tripods
Microphones and stands
Jam Space furniture
Recording Booth
Microphones and stands
Mixer and controllers
Desktop computer
Zoom H5 Digital recorder
Headphones
Recording booth furniture
Post-Production Stations
3 Mac computers
1 Windows PC
Flatbed scanner for digitizing images and documents
MultiFunction Scanner/Printer with book binding capabilities
Group work space
Learning Lab 
Set of 15 iPads
Set of 12 Windows Laptop in charging cart
Digital Display (optional)
Fixed projection and audio
Software
Abelton Live 10
Audacity
Voicethread
Adobe Audition
Adobe Photoshop
Adobe Lightroom
Adobe Illustrator
Adobe Premiere Pro
Adobe After Effects
Audio DAW
Final Cut Pro
Garage BAND
GIMP
Open Broadcaster
VSDC Video Editor