Holiday season is just around the corner, and whether you celebrate Christmas or not, chances are you will get together with your immediate family and bubble to enjoy some dinner, a movie and perhaps exchange a few gifts. And for those of us who have kids to consider for gifting, we suggest giving them the gift of health and outdoor activity through riding a bike and learning how to balance properly. Of course you can always get bikes from places like Walmart, Amazon, or similar, but supporting local families and mom and pop shops is more important then ever. As the money goes directly back into our community and not offshore to some corporate entity.
With that said, we are really excited about our feature with Spoke & Pedal balance bikes as we get to speak with Dan Merrell who is the owner and operator of the business. To learn more about the bikes, what makes them different and how you can purchase one for someone in your friends or family circle. These bikes come with a cute basket at the front and subtle details that sure make them stand out from other balance bikes in the marketplace. If you have questions consider contacting them at the bottom of the feature.
How did you get started with your business and what do you like about operating in North Vancouver?
I'm an avid mountain biker and once my son was born I wanted to get him on a bike asap! I started researching balance bikes way too early and identified an unfulfilled need for more stylish children's bike products. Living and operating in Lower Lonsdale has been great as the area and people truly inspired the business. I'm a long time customer at Obsession Bikes and they have also been instrumental in getting our business off the ground by helping to provide feedback on the product and being our first account (shout out to James and Lou).
What are the products, services and brands that you offer to customers?
We currently sell children's balance bikes for 3-5 year olds and are expanding into 16″ pedal bikes next year.
What makes your business different then similar businesses in your industry?
Our signature balance bikes are the perfect blend of modern aesthetics and vintage European style. They combine safety and style to create a timeless design. They feature a retro style steel frame w/ 12″ wheels, a rear v-brake with an easy pull short-reach lever, synthetic leather accents (seat, grips, basket straps), bell and rattan wicker basket with every bike.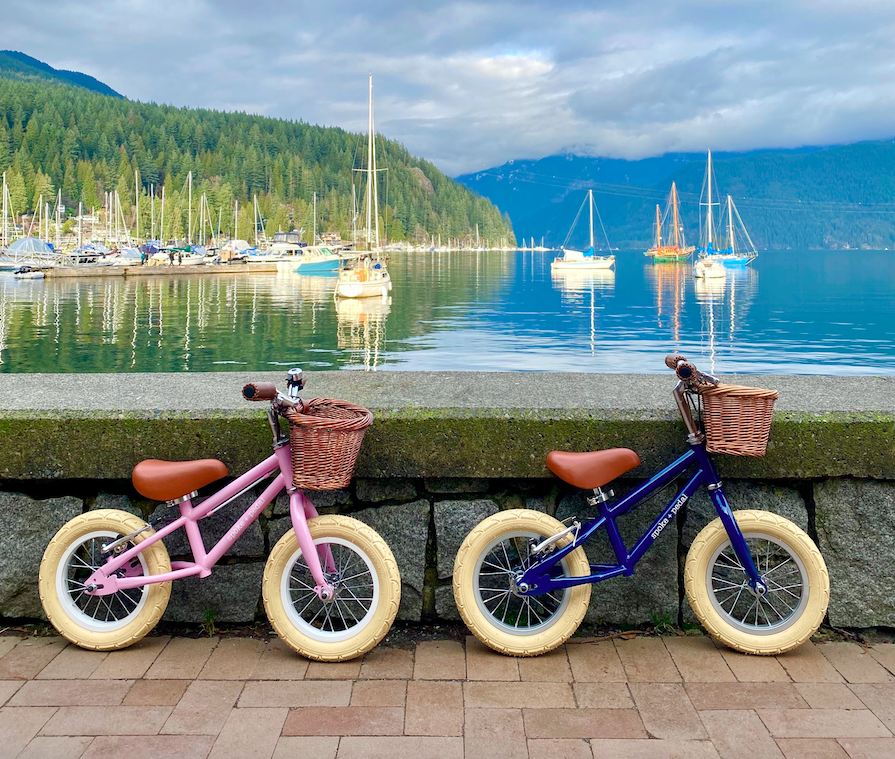 If our readers want to purchase products or services from you what is the best way for them to do so?
The balance bikes are available locally at Active Baby (20th & Lonsdale) and Obsession Bikes (1st & Lonsdale) or online at our website below.
Before operating your local business what were you doing for work or a career?
Previous to Spoke & Pedal I spent 12 years in purchasing and operations roles in the action sports industry.
Outside of operating your business what do you get up to for activities in your personal time?
I love being outside with my family; biking in the summer and snowboarding in the winter. Our son is only 2.5 but has shown great interest in both of these activities which we hope continues.
Lastly, is there anything else you might want our readers to know about you or your business?
Thank you Lonsdale Avenue Magazine for the interest in our small business. We recommend that anyone interested in buying a bike go to one of the independent retailers to support our amazing community.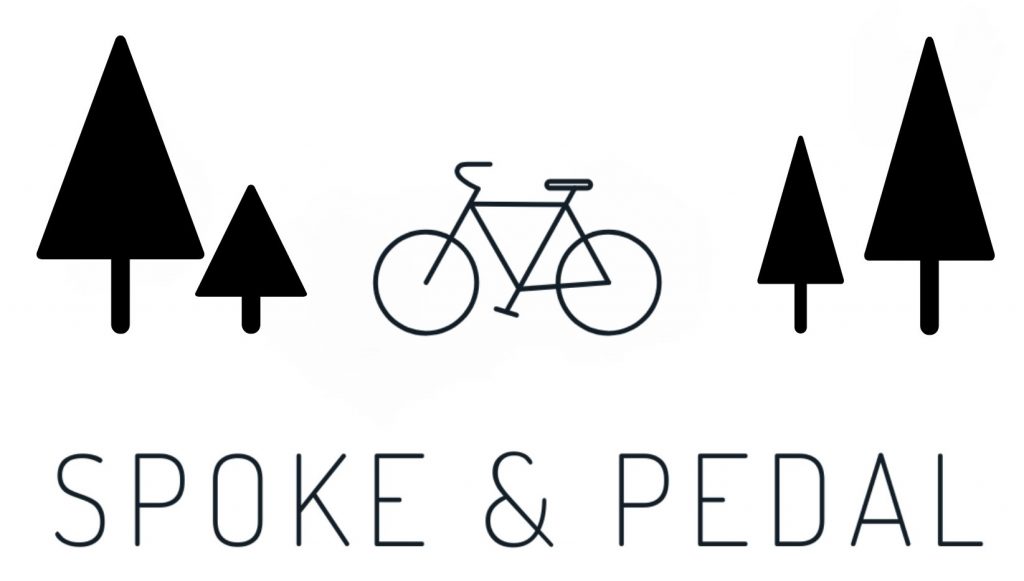 For more info you can visit their website, connect on Instagram or email
spokeandpedalinfo@gmail.com