Updated: this article was edited with a recap and content changes on September 29th 2019, the morning after the festival in Lower Lonsdale. Including new photos and links to #ShipyardsFestival on Twitter and Instagram.
On September 28th 2019 from 12noon to 10pm down at the waterfront near Lonsdale Quay at The Shipyards Commons, will be an awesome event called Shipyards Festival, featuring a number of bands listed below, tons of food trucks, booths with all age activations, and other community things like face painting, prize giveaways as well as local product samples.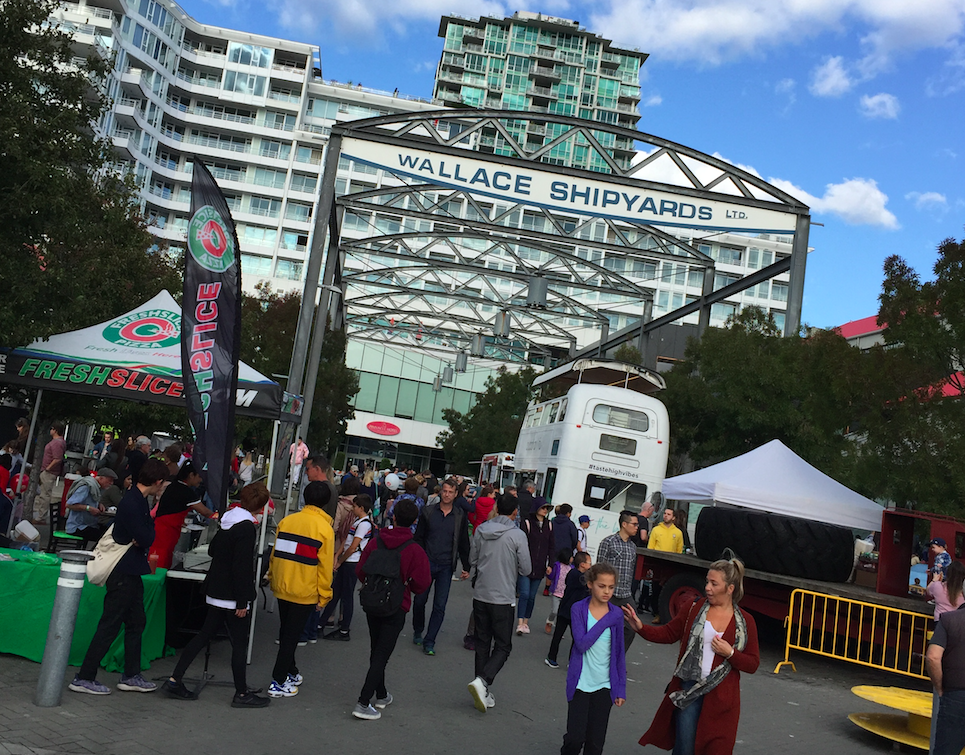 Kater Main Stage Bands
Harpoonist & The Axe Murderer, John Welsh & Los Valientes, Kutapira, Sleepy Gonzales, HOFFEY, North Shore Celtic Ensemble, Uno Mas, Sky Parallel, HAVYN.
Shipbuilders Square Stage Bands
The Boom Booms, Mike Edel, Redwoods, MNGWA, Cherrie Laurel, Sister Says, Adam Woodall, Adam Thomas.
Seaspan Family Stage Bands
Rockin' Robin and the Magical Tree, Ginalina, Mike Battie.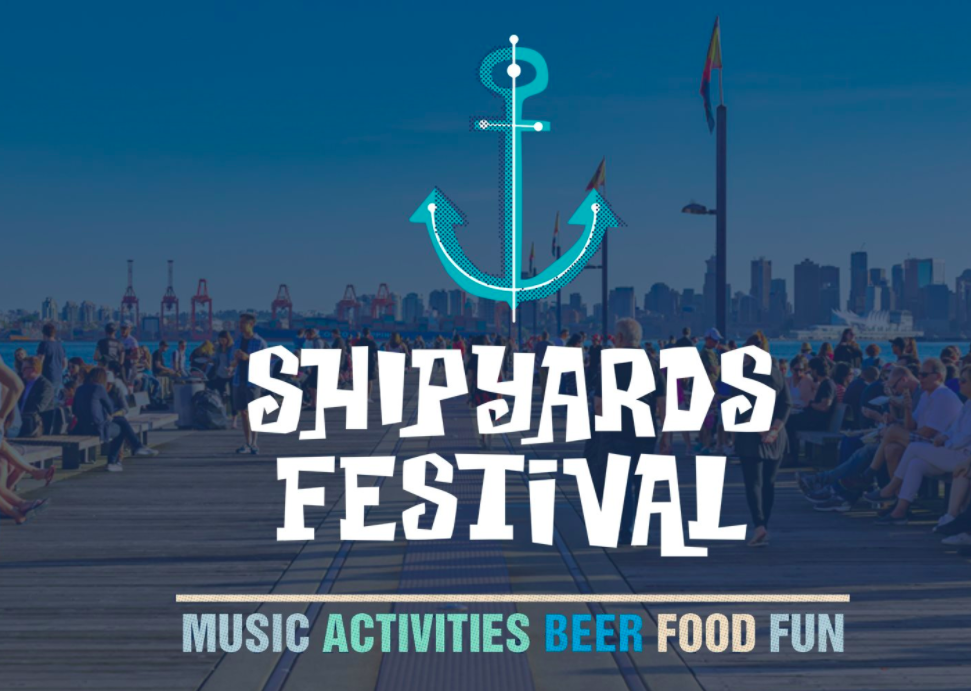 The entertainment is split between 4 separate stages (map below) including at the end of Burrard Dry Dock pier. There is also caged axe throwing, rock climbing, a beer garden and being that it's near Lonsdale Quay people living downtown Vancouver can attend the festival easily using the Seabus.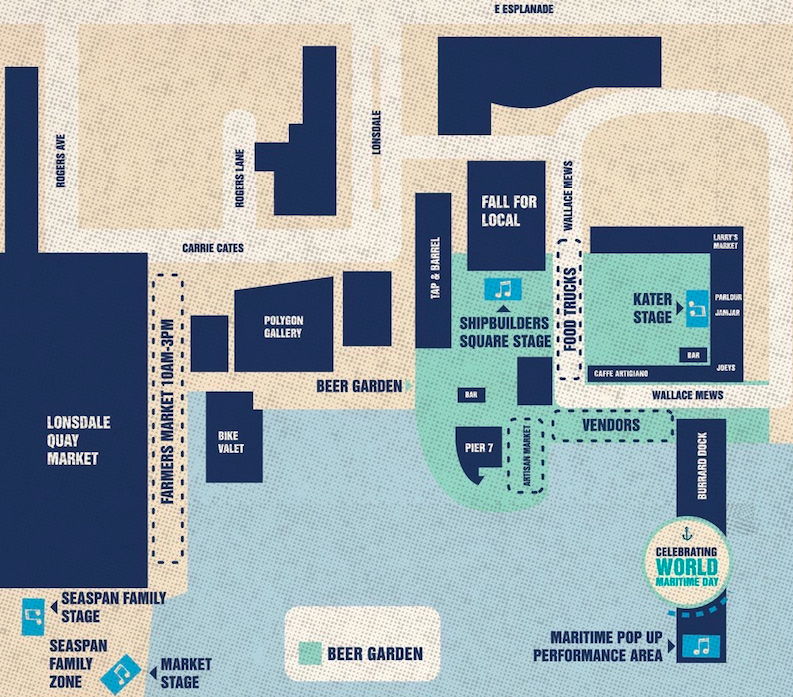 Vancouver's Best Places, Miss 604, Tourism Vancouver, Vancouver Is Awesome, North Shore News, 604 Now, and AM 1470 all have really well written and detailed over views of what to expect for the Shipyards Festival this year. Formally called the Shipped Waterfront Festival, however it was renamed for 2019 to celebrate the launch of the new community commons.
As a note to readers the media model at LonsdaleAve.ca is to ensure we streamline the process of consuming local news, current events, and information, so we leverage citations from other local media websites to save your time and increase performance for end readers like yourself.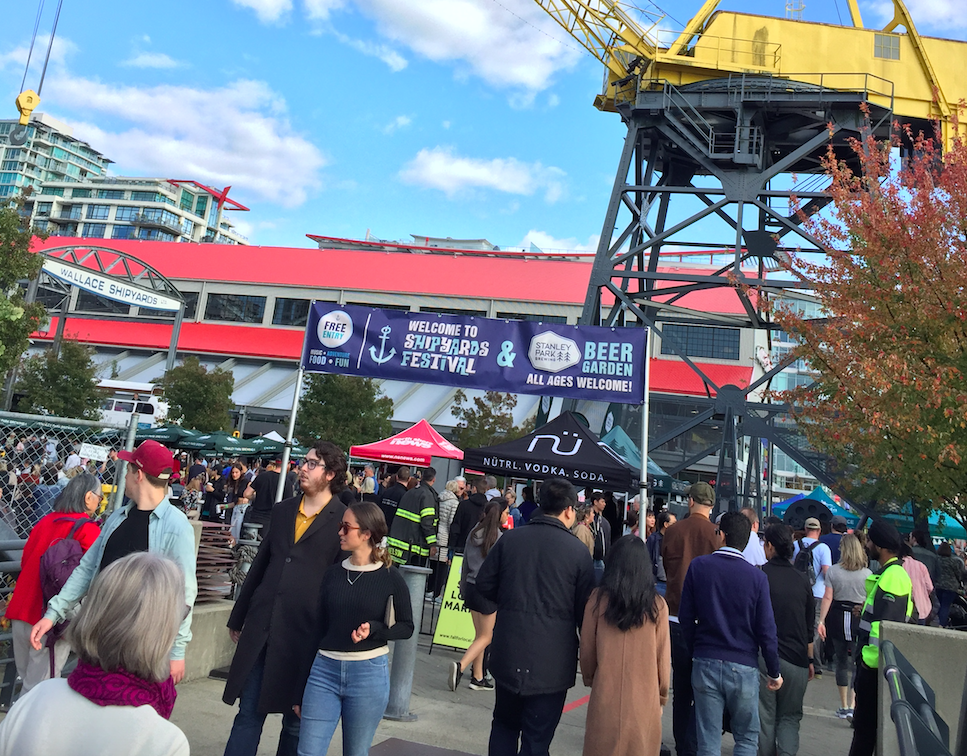 If you want to attend this family friendly all ages event for everyone, head over to the Facebook Event Page to sign up and register. If you have photos or videos from yesterdays event consider adding them to the Facebook event page for others to enjoy.
The Shipyards Festival is organized by the City of North Vancouver and the Lower Lonsdale BIA, as well as the below corporate partners.
If you ride your bicycle to the festival you can use the free bike valet.