Food and music bring people together and help to shape the culture of not only the North Shore but every city and country around the world. And when you do good with food and help others, it becomes even more beautiful. SERVED Catering is a local business here in North Vancouver that recently helped over 450 front line workers with donated meals. This goes right to the soul of things and what a noble act to offer, especially during this time when front line workers are burnt out from nearly 3 months of grinding to help people.
A few weeks ago we did an interview with Michelle Gostlin who is the wife of Chef Trevor Gostlin behind the company and they work together to bring amazing meals to local families. Now offering contactless delivery service of course. Get a feel for their vibe as a local food business below and see if they are a good fit for your event in the future. Their services would be ideal for events at the Polygon Gallery, Wallace Venue, the Pipe Shop or similar.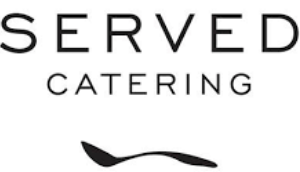 How did you get started with your catering business and what do you like about operating in North Vancouver?
My husband is a chef and we started with ads on Craigslist (if you can believe it) as a "chef for hire" for Christmas dinner. We started doing this every December for extra money. We were so busy with Christmas parties every year that we decided to start a catering business and here we are nine years later with our own commercial kitchen, office space and a team of chefs and event staff most of whom have most have been with us since the beginning. We live on the North Shore and are involved in our community and the support we have received growing our business has been amazing!
What are the food products and services that you offer to local customers?
We have created a "new normal" dining package for smaller size weddings and parties to adapt to the new COVID-19 social distancing rules. With venues only allowing 50 people (this includes the vendors) our meals can be dropped off individually packaged so the host can have more guests. These packages can also be plated into 3 course dinners with chefs and servers on site.
Outside of operating your catering business what do you get up to for activities in your personal time?
I love paddle boarding, hiking in the North Shore mountains with my dog Monte and doing Pilates.
Lastly, is there anything else you might want our readers to know about you or your catering business?
Food and service is our passion. Most of our team has been with us from the beginning. It has been a challenging couple of months but we are changing and adapting as we go. We have a strong and loyal client base and we plan to whether this COVID-19 crisis and come out stronger than ever! We are looking forward to helping you with food and drinks for your next event here on the North Shore.
For more information and to order meals to your home, office or event you can visit their website and connect with them using social media apps on Instagram and Facebook.
Business location is 833 West 3rd Street North Vancouver
Customer service is info@servedcatering.com or 604-990-8868