As the weather gets better in terms of more sun and less rain, the golf season here in North Vancouver begins! What better way to connect with your friends, family and business associates then doing a round of 9 or 18 holes together and chatting about life. We are blessed to have some amazing golf courses within a short drive of North Vancouver as well as the well known and respected Seymour Golf & Country Club.
In this article we got to chat with Colin Lavers of Elevate Golf Performance to get to know him better and learn about what they offer for teaching you to become the best golfer possible. If you haven't played in awhile or would like to take your skills to the next level we suggest contacting them below with your questions to see if working with them is a good fit for you.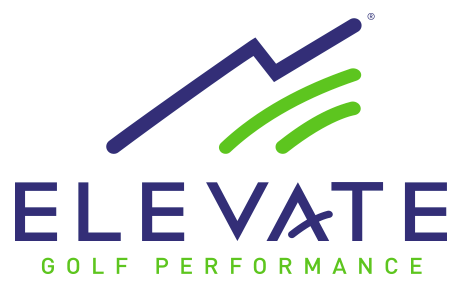 How did you get started with Elevate Golf Performance and what do you like about operating in North Vancouver?
I started as a golf professional in 2007 at Seymour Golf & Country Club. Over the years of working there I discovered that I had a passion for teaching juniors golf. In 2015, I chose to pursue that passion full time and started Elevate Golf Performance so that I could focus 100% of my energy on coaching and creating programs for juniors to learn golf on the North Shore.
What are the golf training services that you offer to customers?
We offer golf programs for children of all abilities from age 4-18. Programs include:
-Junior Junior (age 4-10) – Introduction to Golf, 4 classes
-Learn to Play (age 5-12) – Introduction to Golf and a Progression Pathway, monthly programs with 4 levels
-Introduction to Competition (age 8-14) – Group and Private sessions for juniors who are interested in taking golf more seriously and playing in tournaments
-Learn to Compete (age 12-18) – Group and Private sessions for juniors looking to compete provincially, nationally and internationally.
-Operation 36 (age 8-18) – This program ties into the above programs and is run on the golf course, teaching juniors the rules, etiquette and the ins and outs on how to score their best.
-Spring and Summer Camps (age 7-12) – Fun and educational classes for all levels are juniors
-Memberships are available for all juniors age 10 to 18.
I am also the Head Performance Coach for British Columbia Golf and an Assistant Coach for the Simon Fraser University Golf Team.
Before operating your golf training business what were you doing for work or a career?
As mentioned, I was an Assistant Professional at Seymour Golf & Country Club. This meant working in the Pro Shop assisting members, guest and public players along with teaching on my own time. Prior to moving to North Vancouver I taught English in Japan.
Outside of operating your business what do you get up to for activities in your personal time?
I love to spend time with my family (wife and 6 yr old son). We enjoy hiking and playing sports together (baseball, golf, hockey, soccer, etc.). In my own time I obviously like to golf but also enjoy playing hockey, gardening and travelling.
Lastly, is there anything else you might want our readers to know about you or your business?
I truly believe that Seymour Golf & Country Club is the best place on the North Shore for kids to get involved in golf. If they really like the game, it's also the best place to keep improving to see how good they can get. It's such a great sport for getting outdoors, getting some exercise and developing skills that will help you for the rest of your life. I'm just really happy that I can help offer opportunities for kids to get to try a sport that I love so much.
For more information you can visit their website and connect with them using social media apps on Instagram, Facebook and YouTube.
The Seymour Golf and Country Club is located at 3723 Mt Seymour Pkwy
Customer service is colinlaversgolf@gmail.com and 778-228-3937