When it comes to your health and fitness, even if you are eating well, hydrating, exercising, and getting plenty of rest, sometimes you need the help of a professional to deal with the aches or pains associated with life.
With that said we are really excited about this interview with Dr. J. Tod Pelly of The Pelly Clinic in Upper Lonsdale Avenue North Vancouver. Not only is he an award winning Chiropractor with his own practice, he has an amazing team who work to support him in unison with his vision of helping people to lead the best quality of life possible.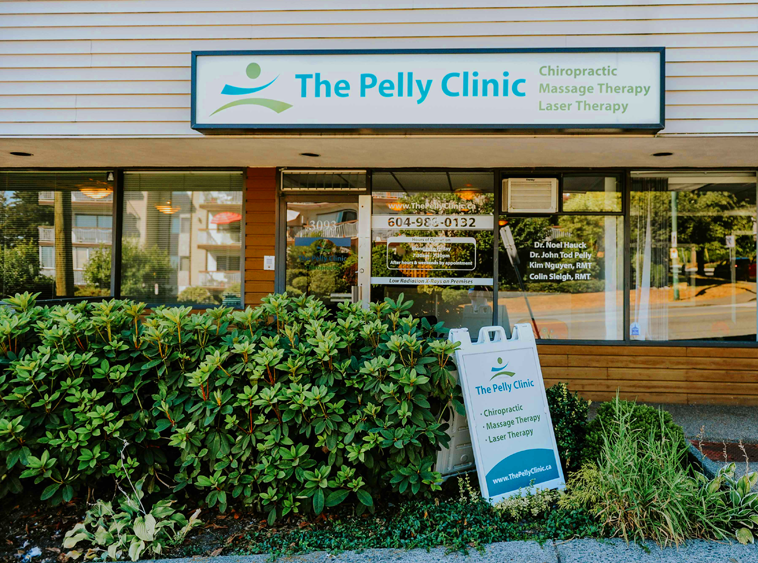 What is your formal education and background in the health sector?
I ran track and field under scholarship at SFU for five years (received All American status) while doing undergraduate coursework and then did four more at Southern California University of Health Sciences (Chiropractic). Since then I've taken extensive post doctoral certification courses throughout the US and Canada.
What inspired you to start the Pelly Clinic in North Vancouver?
It's home. I love it here and I'm fortunate to be able to call the people of North Vancouver my friends and neighbours. It's an extremely health conscious area and I get to work with some super interesting and cool people that live in the Lower Mainland.
What are some of the main questions that people ask you when they first contact you?
What services do we offer? Have we dealt with their conditions in the past? Why are we different from everyone else and why should they trust us?
What are all of the services that you offer at the Pelly Clinic?
–Chiropractic
–Massage Therapy
-Laser Therapy (class IV)
-Pulsed Electromagnetic Field Therapy (PEMF)
–BrainTap
-Frequency Specific Microcurrent (FSM)
–Nutrition
—-for any questions on what these are, please visit our website

You have a perfect 5 out of 5 stars on Google reviews, how did you manage that?
I don't know really! But I'll tell you that it's likely due to the level of care we provide and the amount we care. We pride ourselves on getting great results with people that have been to many different types of clinics without success.
In your spare time outside of your career, what do you get up to for activities on the North Shore?
-Running (marathons and half-marathons)
-Soccer (play for NVFC and coach two youth teams at NVFC and NS Girls SC)
-Skiing a lot during the winter and waterskiing down Indian Arm as much as I can during the summer.
-Hiking and biking the trails with my family
Is there anything else you might want the community of Lonsdale to know about yourself or the clinic?
I was just awarded Chiropractor of the Year for 2019 (North America) by The Masters Circle Global (TMCG) at an event in Tampa Bay, FL. It's a HUGE honour for me and I still can't believe I won it. It's been a lifelong dream but I never really expected it to ever come, let alone this soon.
If you need Chiropractic Medical Treatment contact Dr. J. Tod Pelly of The Pelly Clinic at 604.988.0132 or visit their office at 3093 Lonsdale Avenue.