Well, it's that time of year again. When we start to consider plans for summer and burning off the "winter fluff" from eating and drinking our feelings throughout the rainy cold months of the year. It's fair to say that Vancouver's North Shore is one of the most health and fitness focused communities in North America, with literally hundreds of outdoor activities at our disposal.
Now, you can always go to a box gym or a regular gym, but if you want the best results you need to work with the best trainers. And that is why we are so excited about this article. As we had the privilege to interview and chat with the owner and founder of OPEX North Shore, Shayan Vaghayenegar.
In this interview you will get tons of value in terms of advice for your health and fitness and we really encourage you to go speak with the team at OPEX.
How did the business get started and what do you like about operating in North Vancouver?
I've lived in North Vancouver for the majority of my life. This city has done a lot for me. I have been a personal trainer on the North Shore since 2012. OPEX North Shore was established in 2017, but it took us a year to find a home. North Vancouver, in our opinion, is a mecca for health and fitness in Canada. The community lives and breathes fitness! So we are here because we want to contribute to the city and help people on the North Shore stay active.
What are some of the most asked questions that new clients tend to ask?
What is OPEX
OPEX Gyms is the evolution of personal training. We take personalisation to the next level in an environment that teaches you to take ownership of your fitness, at a fraction of the cost of personal training.

At OPEX we believe the most effective way to deliver results is with the help of a professional coach who designs and delivers a program created for your unique goals, function, needs and lifestyle.

At OPEX your program evolves and progresses as you do, so you always receive the perfect balance of challenge and support that you need to grow.

What is your client demographic
Our clientele ranges from 30 year old's to 70 year old's. We have entrepreneurs looking to find balance and optimal performance in and outside of their business life; people coming from the group fitness (i.e. Crossfit) world coming for a more personalized program; parents looking to stay healthy to keep up with their kids. The list goes on, as OPEX meets each person where they are today and guides them on a personal level to where they want to go with their goals.
Can I train 7 days a week and still eat and drink what I wish
I hate to be the bearer of bad news… no! Training can not fix a poor lifestyle, but a better lifestyle can improve your training. We encourage clients to take a holistic approach to their health. We create alignment between your priorities and your goals and educate you on healthy habits inside and outside of the gym.
In terms of options, what can our readers find at Opex North Shore?
OPEX North Shore believes in a 5-step approach to success:
1. Consultation 2. Assessment 3. Training 4. Lifestyle 5. Results

Step One: Initial Consultation
Our consultation is about YOU. You'll sit down with a professional coach monthly and discuss where you're at, where you want to go, and what specific fitness and lifestyle solutions will be implemented to take the next step in your journey.

Step Two: 3 Part Physical Assessment
Over 3 sessions, your very own professional coach will take you through our OPEX Body, Movement, and Work Capacity Assessment to establish a baseline to work from.

Step Three: Training/Implementation
Based on your goals, lifestyle, and physical assessment your professional coach will create a long term plan that will help you accomplish your goals and much more. When you are in the gym there will always be a professional coach there to support you, answer questions or chat with. There will be other motivated individuals, just like you, on the gym floor working out together so you won't miss out on the fun of being within a community of like-minded people. Each month you will meet with your coach to check-in, build upon your relationship and work together to create results for a lifetime.

Step Four: Lifestyle & Nutrition Guidance
The gym is only 1 hour of your day. What happens in the other 23 hours? Optimizing your nutrition, lifestyle, and recovery helps us maximize the results you get from your time in the gym.

Step Five: Results
Our coaches don't just talk about results, they deliver them. We help define what fitness means to you, and evolve your goals and training as you grow. Meeting one-on-one to align, review progress, and game plan next steps will become a regular part of your OPEX experience.
How important is diet and rest in combination with fitness workouts?
At OPEX we don't buy into diet dogma. Instead, we teach our clients how to embrace higher-order nutrition. Higher-order nutrition is nourishing your body with foods and habits that help you live your definition of a larger life. The goal of higher-order nutrition is to understand what foods support your mental acuity and energy, and what foods slow you down and prevent you from doing the things you love. Macros, paleo, keto, gluten-free, vegan, low fat–these are all nutrition 'tools' that may be a means to an end at some point along your health and fitness journey, but are not an end themselves. Higher-order nutrition starts with noticing. Do your meals provide you with stable energy and are you able to digest them? Or are they causing a big blood sugar spike and crash, and placing undue burden on your gut? Recovery is a hot topic in the fitness space. Whether it's supplements, mobility tools, or of course CBD cream, the market is flooded with hacks and magic pills to speed up the recovery process. Recovering from training is essential. Working out is a stressor that challenges the body. It is the process of recovering that builds a stronger, faster, fitter you. At OPEX, we believe in keeping things simple and effective. Our 4 favourite recovery tools: 1. Gentle movement like walking, stretching, or swimming 2. Plenty of sleep 3. A variety of high-quality foods 4. Proper hydration.
What are your membership and gym usage options so our readers can learn about them?
Personalized Fitness – starting at $299/month. All memberships include:
professional coaching and your customized program will be designed by your designated coach and our expert team of floor coaches will take care of movement instruction, cuing and correcting to ensure your ongoing progression and keep you safe while you complete your daily training session.

Unlimited Access to the Gym – train on your schedule! We understand our clients have busy lifestyles, families, and work schedules that can make planning out their training week a challenge. Take advantage of our flexible gym schedule and enjoy working out when it's convenient for you! At OPEX you are not confined to a set class time. 

Premium Facility Access – state of the art weight training, cardio, functional fitness, and gymnastic equipment to fulfill your needs for strength, conditioning, endurance, weight loss, and general health and wellness.

Nutrition & Lifestyle Guidance – meet with your coach during your first week for an initial outline of the principles of nutrition that you'll need to imploy as you begin your fitness journey, and receive ongoing support each week.  

Accountability – You'll sit down with your coach every 4 weeks to go over goals, nutrition, and lifestyle changes to make sure you are on course to success, and that we are doing our best to help guide you to where you want to be. 

TrueCoach – a web platform our coaches use for simple program delivery, to make your fitness plan easy to follow, to track your progress, and to report daily results and comments to your coach. 

Travel Workouts – OPEX North Shore can go where you go, and keep you on top of your fitness plan, even while travelling, or when your schedule becomes hectic and unpredictable. 
In your spare time outside of running the business what do you do for activities?
On a daily basis I practice these principles: Teach: contribute what I know. Learn: research, read, and grow my mind. Move: exercise and sweat through physical challenges. Create: design fitness programs. When I am not doing that, I am spending time with my amazing fiance and our dog Stella.
Is there anything else you might want our readers to know about you or your business?
I brought OPEX to North Vancouver for a purpose. To guide people to live an inspired life through fitness. We are here to change the fitness landscape. We are putting the client first without charging the high price tag of personal training. But most importantly, we are taking the time to know the client first, before prescribing any training or nutrition programs. This is how we provide results and longevity in fitness.
If you would like more information or to join their training facility you can visit their website or connect with them on Instagram and Facebook.
The facility is located at 105 Bowser Avenue in North Vancouver.
Photos at OPEX North Shore Personal Training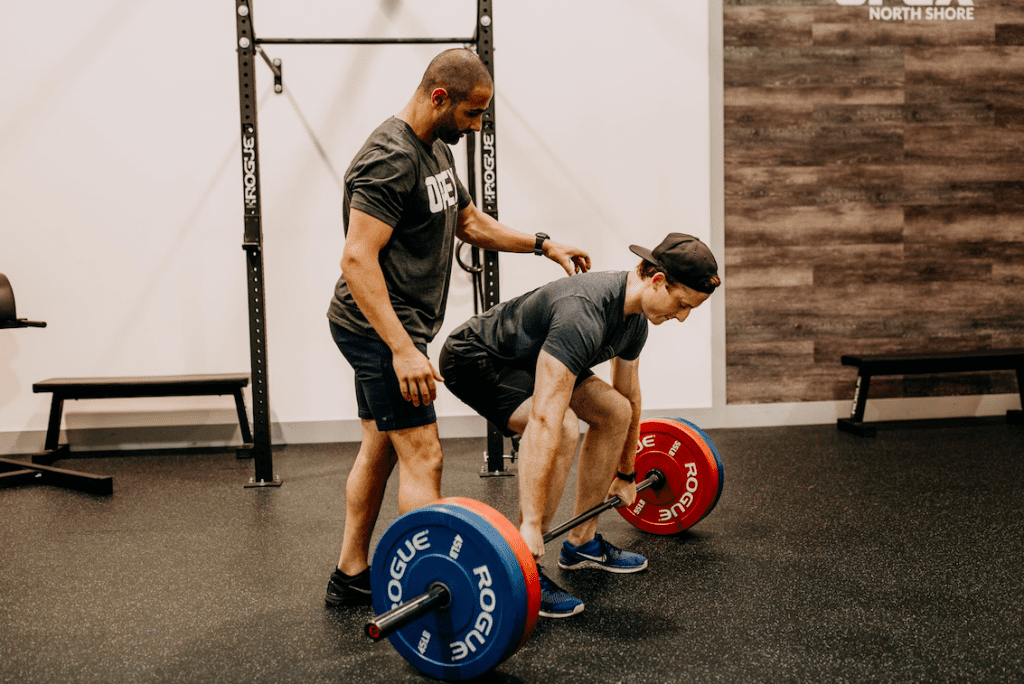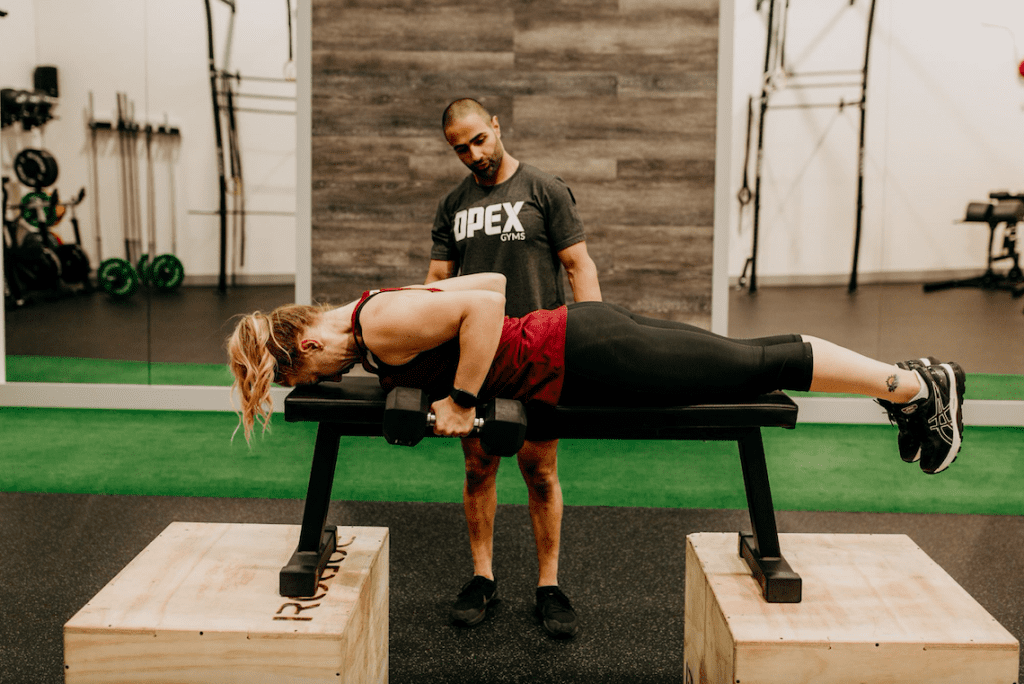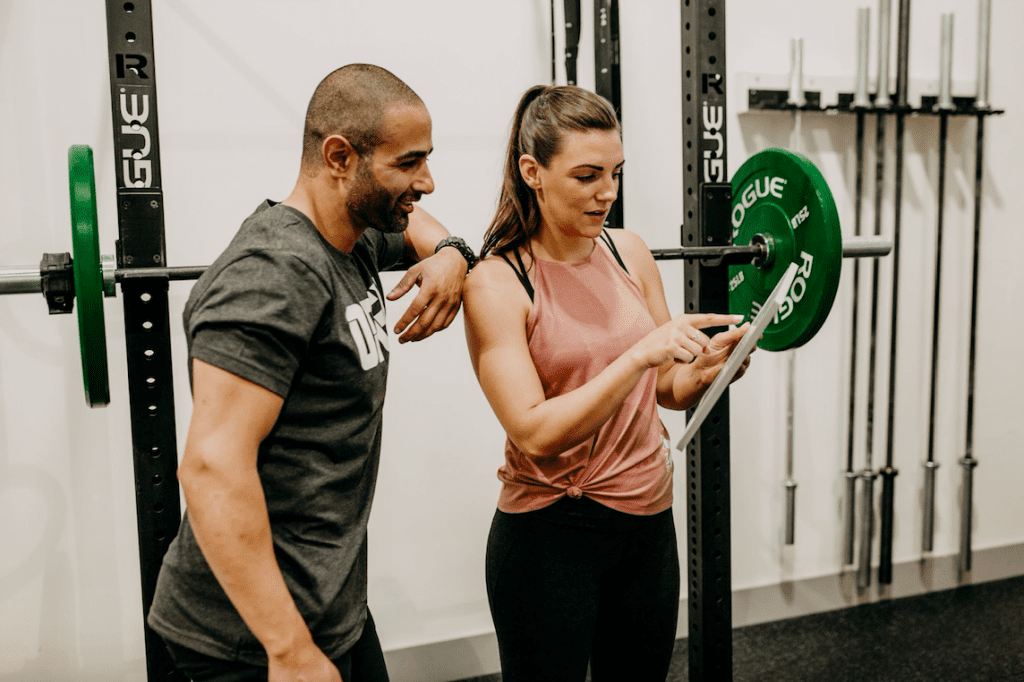 Video: What is OPEX North Shore?