Living on Vancouver's North Shore is such a blessing, in particular if you ride motorcycles of any kind. Cruising down the highway to Squamish and beyond up through Duffy Lake road is amazingly fun. Not to mention if you hit Highway 1 and head out into the Fraser Valley and then further East onto Highway 3 going into the fruit and wine area of British Columbia.
Here in North Vancouver we have an epic motorcycle shop that offers sales and service called Moto Concept, and we were fortunate enough to sit down and chat with them about their business, the brand and get to know them better for our readers and the community. Check it out below.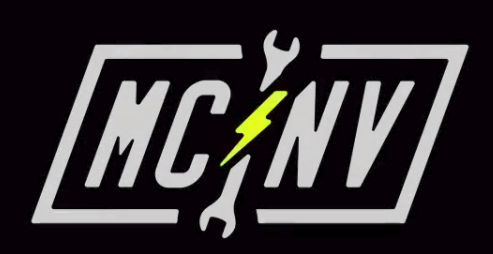 How did the bike shop get started and what do you like about being in North Vancouver?
I have always had a passion for anything fast, I remember my mother always saying that she knew I would be a gearhead because my very first word was car. When I was young I took a cousin of mines dirtbike for a ride, I was instantly hooked, my passion for motorsports was born.
Fast forward a decade and I began working for a local Yamaha and BMW Motorcycle dealer. After a few years I realized that I wanted to create my own shop. A "NO EGOS, NO ATTITUDES" type of shop were everyone is welcome. Somewhere that it wouldn't matter who you were or what type of bike you rode, just that you had a passion for motorsports. So in 2006 Moto Concept was born, I was 25 years old and always had an entrepreneur mindset, that may be part of the reason why I won the 2018 Chamber of Commerce Young Entrepreneur of the Year Award. Moto Concept started as primarily a service shop. We have been servicing "all makes and models of motorcycles, ATV's and snowmobiles" on the North Shore for the last 14 years.
North Vancouver is the best because it has a very small tight knit community feel, everyone seems to know everyone and we all seem to share a common attitude.
What are the products, services and brands that you offer at Moto Concept?
We are the only Licensed Motorcycle Dealer on the North Shore and have customers travel from all over the lower mainland to service their machines. We sell used motorcycles and are one of the few dealers around that offer consignment sales as well. Our service shop is also one of the best in Canada, we employ only Red Seal Certified Technicians with over 60 years combined experience in the Motorsports industry. We also sell parts and accessories as well as our own brand of clothing and apparel. We are more of a lifestyle motorcycle shop, somewhere you can come and hang out with your friends, talk about bikes or even get a tattoo at our Tattoo Shop.
If someone was new to riding a motorcycle what are a few words of advice you might offer?
I always recommend taking a riding coarse, even if you have ridden before in life and just need a refresher, it just so happens we have one of the best courses right here on the North Shore. I always say to new riders "ride the bike, don't let the bike ride you" it is important to be confident and in control at all times. If you respect the bike and always stay aware of your surroundings then motorcycling is safe, fun and one of the best ways to enjoy life. When I am on my bike the only thing I am thinking about is the ride, no stress, no worries, just the road ahead.
Are you going to be at any events this spring or summer?
We actually put on a lot of events, our biggest yearly event is The Pier Moto Show held down at the North Vancouver Shipyards, last your we had over 15 thousand people attend, The Pier Moto Show will provide a fun and judgment free introduction for all ages into the motorcycle culture, by giving seasoned motorcycle builders and enthusiasts an opportunity to share their builds, experiences and stories in a casual and friendly environment. Our goal is to shine a light on all positive aspects of the industry, from fashion and art, to food, music and most of all motorcycles. No egos. No attitudes. Just Moto.
We also do a Moto Market each year at our location where we host a ton of cool local vendors that get to showcase their brands and motorcycle related products. Stay tuned for information on that and more.
On top of all that we throw a bunch of parties at local restaurants and bars each year, which are a ton of fun, there are chances to win one of several door prizes from trending brands involved in motorcycle culture and we have even given away a few motorcycles. Our most recent parties have been at Blarney Stone in Vancouver, WildEye Brewery here in North Van and El Guapo in Yaletown.
Information about these and future parties can be found by connecting with us at the bottom of the interview article. You can also find us at most local motorcycle shows, motorcycle races and tattoo shows.
In your spare time outside of running the business what do you do for activities?
One thing about motorsports is there are so many different types of rides, and we are fortunate here in North Vancouver. In one day you can head up the mountain and ride a snowmobile, then jump on a street bike and go for a ride up the sea to sky, then hop on your dirt bike and go enjoy the wilderness, then come back to the city and end the day with a nice boat ride. That is my idea of a perfect day.
Is there anything else you might want our readers to know about you or your business?
We believe that providing good honest service and treating people with care is the most important thing in business, word of mouth goes along way and after almost 15 years of quality service and repair we have thousands of happy customers spreading the good word. We have gained the trust of our local community and are very proud to give back whenever we can, whether it be by hosting local events, by spreading good vibes or by just helping everyday people save money on their motorcycle servicing. We can't thank our customers enough and look forward to many more years to come. Thank you North Vancouver.
For more information about Moto Concept visit their website and connect with them using social media on Instagram and Facebook.
The motorcycle shop is located at #110 – 400 Brooksbank Avenue.
Photos of Moto Concept North Vancouver