When it comes to getting the right job done for your home garden, you want something that is specific to your needs, yard layout and budget. Finding a good local lawn maintenance and landscaping company is not always easy and sometimes requires trial and error to get a good fit. But reading online reviews and asking for referrals is often a good idea and any local company with any merit can easily provide this to you.
OG Gardens offers services for your lawn and garden installations, pruning, trimming, maintenance and cleanups. They have been in business since 2003 and have established themselves as a trustworthy local provider. In this article we get to chat with Thomas Bennett to learn more about their corporate culture and journey in creating a top notch company here in North Vancouver. Read the detailed interview with him below and contact them at the bottom of the article with any questions or comments.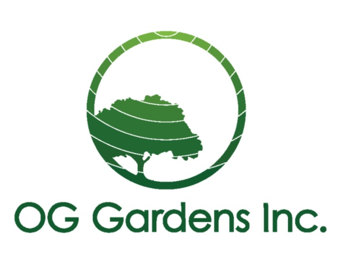 How did you get started with your landscaping and garden business and what do you like about operating locally in North Vancouver?
OG Gardens began after working for other people for my entire life. My wife and I decided to have a baby and I thought that might be the best time to go off on my own to allow me a little more freedom and have the ability to work in a home office. So far so good. We love North Vancouver and don't really venture off to Vancouver to often as the properties here are amazing and often times lusher than the city landscape. I'll just go ahead and say it, we also don't like sitting in traffic.
What are the products, services and brands that you offer to customers who use your gardening business?
We offer a wide range of organic alternatives to modern-day landscaping. The purpose of our business was to create a space that is free from harmful chemicals while still making things look amazing. We primarily do pruning, lawn care, garden care, softscape, and smaller install projects that do not involve construction type work ie. pathways, driveways, walls Etc.
If our readers want to consider using your garden and landscape company what is the best way for them to do so?
We direct our clients to our website below to see the work we can do and have done. We accept quote requests through there, phone calls, texts and emails and through Facebook. Plus we love to chat with customers and new contacts to get to know them and their needs better.
Before operating OG Gardens what were you doing for work or a career?
Before OG Gardens I did landscaping as well. Working with various other companies over 16 years ranging from smaller companies and very large companies. During this time I attended St. Clair College taking a 2-year horticulture technology course which really taught me about plants and their health. I have taken in lots of different ways to operate a business over the years which really helped me when I decided to go on my own.
Outside of operating your local business what do you get up to for activities in your personal time?
Outside of operating the business you can likely find me working in my own garden with my wife and 3-year-old son. When its nice outside we enjoy bike riding and travelling to various nurseries to look at plants. In the winter we are typically back home with my wife's family in North Mexico eating tacos and tamales.
Lastly, is there anything else you might want our readers to know about you or OG Gardens?
Even if you just need some advice on what to do in your gardens, we are here to chat over the phone or in person. We help manage all aspects of your outdoor space from the maintenance of gardens, lawns, pressure washing, and gutter cleaning. We here to help and looking forward to meeting you and chatting.
For more info or to ask questions and get a quote visit their website and connect with them using Instagram, Facebook and LinkedIn.
Business location is 1705 15th Street West in North Vancouver
Customer service is tom@oggardens.ca or 778-990-3420