Snow and water sports on Vancouver's North Shore are world class and amongst the top places to do them globally. With Mount Seymour, Cypress Mountain and Grouse Mountain, and not to mention the secret back country places where very experienced people like to have fun on their skis or snowboard. As well wake boarding can be done in Indian Arm and out in the Burrard Inlet when the weather is right.
With that said we are excited to have had the opportunity to sit down and chat with Vince Allen from North Shore Ski and Board shop on Lonsdale Avenue. They have been there for over 40 years and have become the epicentre of the action sports scene in North Vancouver. North Shore Girl is attached to this business location as well. Check it out below.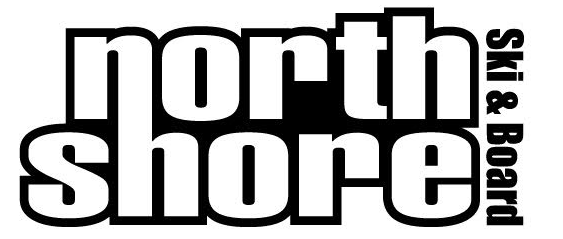 How did you get started with your shop and what do you like about operating in North Vancouver?
The store was opened in 1978 by Graham McMillan. In 1984, I joined his team, introducing windsurfing for the summer to his ski business in the winter. North Vancouver is the centre of the universe. Three local mountains in our backyard, oceans at our feet. Perfect for a snow and water sports store.
What are the products, services and brands that you offer to customers?
Currently we sell, skis and snowboards in the winter and waterskiing, paddle boarding and kiteboarding gear in the summer. Along with all the accessories for all those sports, including beach and mountain fashions.
If our readers want to purchase products or services from you what is the best way for them to do so?
Normally in you would come to our store but right now we are doing sales and services over the phone and through email. We are happy to help answer your questions and look forward to chatting with you (see below).
Before operating your local business what were you doing for work or a career?
That was many moons ago. But immediately before I joined North Shore Ski and Board, I was running a windsurfing school on Ambleside Beach.
Outside of operating your business what do you get up to for activities in your personal time?
My business is pretty much what I do during my personal time. Snowskiing and snowboarding, waterskiing, wakesurfing, kiteboarding, windsurfing, wingfoiling, and now riding my ebike. Lower Lonsdale is great for that.
Lastly, is there anything else you might want our readers to know about you or your business?
We are a small family run business that takes extreme pride in servicing our local sports community. We strive to participate in all the sports we sell to bring you honest, educated advice. I am slowly getting ready to pass the torch onto the next younger generation which will allow me to spend more time on the mountains and in the water.
If you would like more information you can visit their website or connect with them using social media on Facebook and Instagram.
The address location is 1625 Lonsdale Avenue in Central Lonsdale.
Customer service is northshoreski@gmail.com or 604.987.7245