When you want to buy the best tasting and highest quality New Zealand Lamb in Vancouver for your home or restaurant, getting it delivered from our friends at Lamb To Ewe is a great option. They offer literally the finest Lamb products and meat cuts brought directly to you. Their meats are not only award winning but also of such a high standard that you can't even buy some of their products in local stores. They ship directly to Canada for their customers and network of business partners.
This holiday season instead of cooking the same old meals you have always done, try something special using Te Mana Lamb and NZ Spring Lamb. It adds a high protein and low fat alternative to traditional holiday meals plus it goes exceptionally well with craft beer and regional wine pairings. You get free delivery on all orders with a minimum spend of $20, plus it will arrive at your home within 48 hours. You can't beat that level of service! For wholesale restaurant or business orders, the products do not ship within 48 hours and you need to speak with Geoff directly, his email address and more information is below.
Checkout what we discussed with the team at Lamb To Ewe (direct to consumer) and consider buying some delivery with them. If you own a restaurant and want wholesale or bulk orders you will use their second company called New Zealand Food Company, and as we mentioned above, you will need to speak with Geoff. Together they offer products delivered across the entire Lower Mainland. When you begin ordering with them you will see why their meat cuts and customer service are second to none. It's like shopping with family.
How did 'Lamb To Ewe' get started and what do you like about operating your business in North Vancouver?
Lamb to Ewe was dreamt up during the early days of Spring right in the middle of the first covid wave. The concept of the company was to offer online shopping and home delivery of premium grass fed New Zealand Lamb and Venison. Lamb to Ewe is a division of The New Zealand Food Company, which supplies restaurants with lamb and venison. The thing that keeps us inspired and motivated is to see how happy our customers are when they receive and eventually cook our lamb.
North Vancouver is one of the most beautiful areas of Vancouver – it's always a pleasure to deliver to our customers there.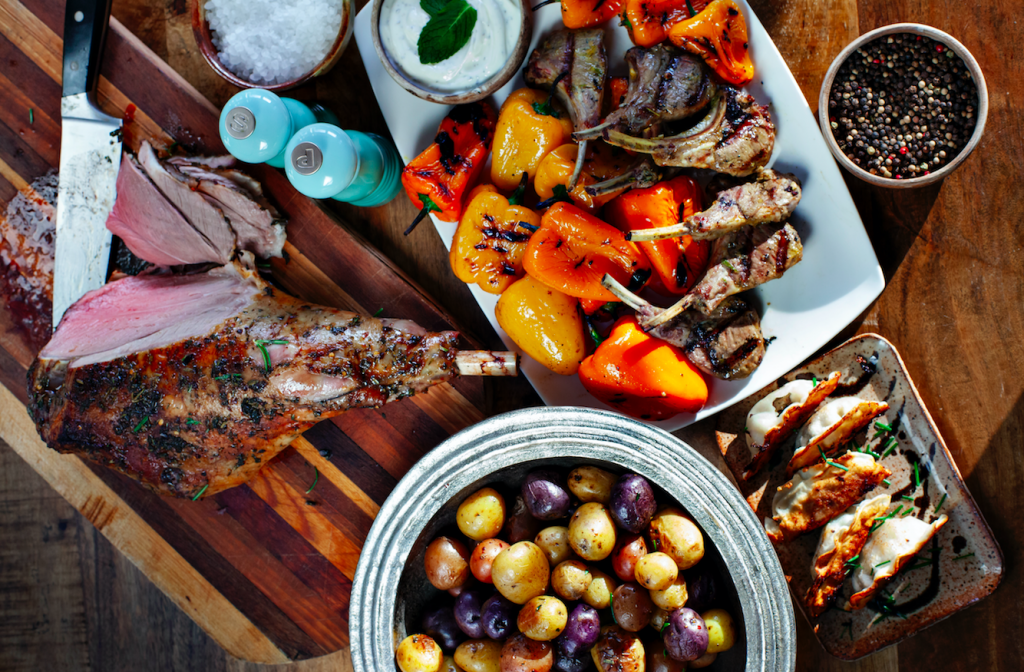 What are all of the products and cut types that you offer to your discerning customers?
All of our products come from the Alliance Group, a New Zealand farmer owned cooperative, Alliance are the largest lamb producer in the world, they are recognized as a quality leader globally across the red meat sector. We offer many cuts that are available in the supermarket and butchers, plus a few that are unique to our shop. We exclusively offer the Te Mana Lamb range in Canada. Te Mana Lamb is the premium lamb of New Zealand. It has elevated levels of Omega 3, is finished on Chicory and of course is 100% grass fed and are pasture-raised without the use of antibiotics or hormones.
What's the difference between New Zealand Lamb versus products from other countries?
Surrounded by ocean, blessed with fertile lands, sustainable natural resources and a temperate climate, New Zealand is gifted in terms of its suitability for raising premium livestock. The combination of the geography and weather make the best tasting lamb on earth.
From farm to table, what makes Te Mana Lamb and Spring Lamb some of the worlds highest quality and best tasting?
Part of the Te Mana secret is capturing a perfect moment in time. Te Mana Lamb is aged 21 days. This gives you absolute confidence in the consistency and quality of the product delivered to you. All underpinned by rigorous new standards and scientific methodology. Produced by our farming families for you.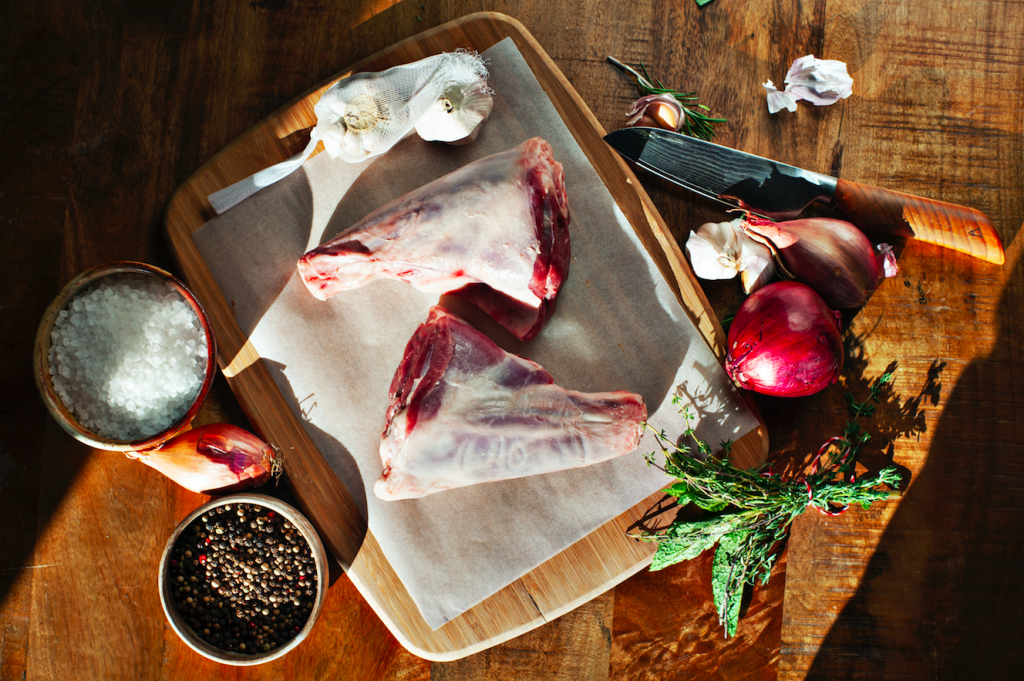 For restaurant and hospitality business owners, how does wholesale work through New Zealand Food Company?
We supply lamb products to some of the Lower Mainland's finest restaurants, we are able to deliver both fresh and frozen product 6 days per week via our company owned delivery vehicles. Email us at geoff@nzfoodcompany.com
For people who are new to cooking lamb, what do you recommend for first time tasters in terms of preparation?
One of the biggest barriers our business faces is the lack of knowledge surrounding cooking lamb. Though some people are intimidated by cooking lamb, there are many simple methods to prepare it. We are eager to share the message with the world that Lamb is easy to cook! One of the simplest (and certainly the most delicious) cuts of lamb to cook is the French Rack.
This is our fool-proof method for rack of lamb: simply pre-heat your oven to 350F, place the French rack in a roasting dish and season with a little bit of olive oil, salt and pepper. Cook for 30 minutes. Once you have cooked the rack let it sit for 10 minutes under a tin foil tent. 30 minutes will give you a beautiful medium-rare rack.
As we approach holiday season, what types of food and drink pairings work best with lamb?
Te Mana Lamb is positioned at the delicate and milder end of the lamb taste scale, a Pinot Noir is a nice subtle match. At this time of year you can't go wrong with roasting some root vegetables and serving them with the spring lamb.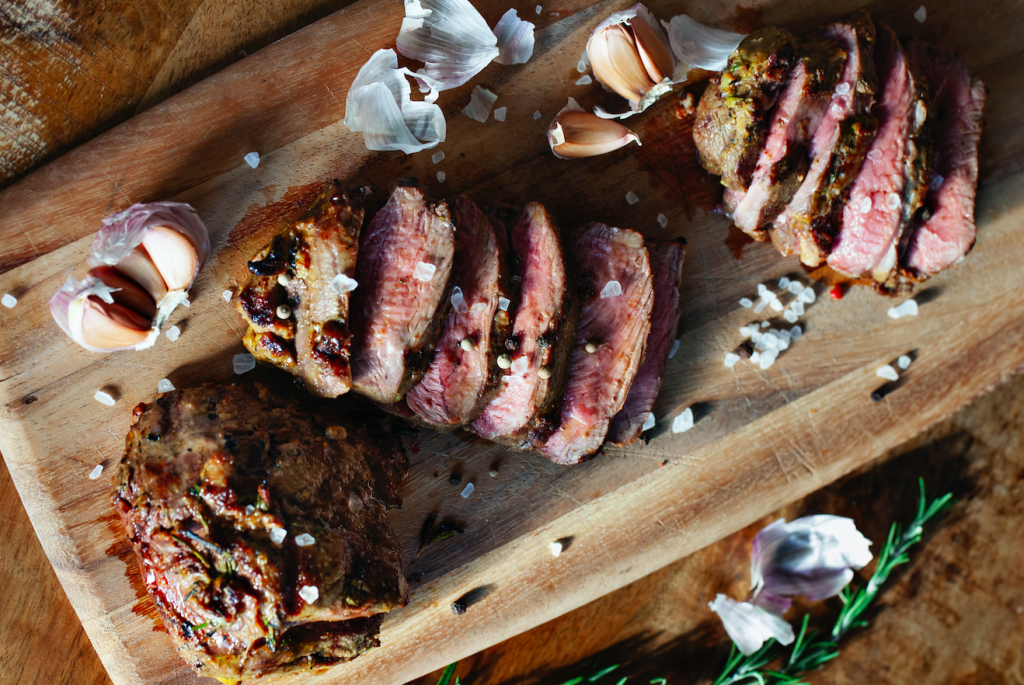 Cooking a turkey for holiday season is popular, but why should people try lamb instead?
Lamb, specifically Te Mana Lamb, will introduce you to new levels of delicacy, flavour, and texture. Because of its unique composition, Te Mana Lamb doesn't behave like regular lamb during preparation and cooking. It is more versatile, allowing you to create a meal like never before. You'll find Te Mana retains its shape and texture better, is less prone to cooking shrinkage and more forgiving of over-enthusiastic cooking (unlike the turkey)! The benefit to you is consistency in cooking, high quality, delicious and original dishes.
History time, how did lamb first become a staple food export for the country of New Zealand?
Interestingly, New Zealand's first encounter with sheep goes back to 1773. On his second voyage to New Zealand Captain James Cook released a ewe and a ram in Marlborough near the top of the South Island. Sheep farming did not take hold in New Zealand until the 1850s. Once the industry was established, wool became one of New Zealand's highest valued exports. In 1882, the introduction of frozen meat brought new opportunities to this thriving industry, and lamb became a significant source of revenue for the young country. Today New Zealand exports $4.9 billion in sheep meat around the world.
What are the nutritional benefits and nutrient information for a full serving of your lamb products?
Te Mana lamb contains naturally occurring, healthy polyunsaturated Omega-3 fats. Omega 3 fats have been shown to have a beneficial effect on heart health and also plays an important role in brain development and function. For a serving of 100 grams of lamb it has 25 grams of protein and 12 grams of fat.
How do orders arrive at people's home or business when they purchase product delivery from you?
We have our own temperature-controlled delivery vans. All of the products in our online shop are frozen and delivered in recyclable paper bags. The frozen product allows customers a shelf life of up to three years if the lamb is kept frozen until its ready to cook. We also provide unfrozen fresh lamb if desired.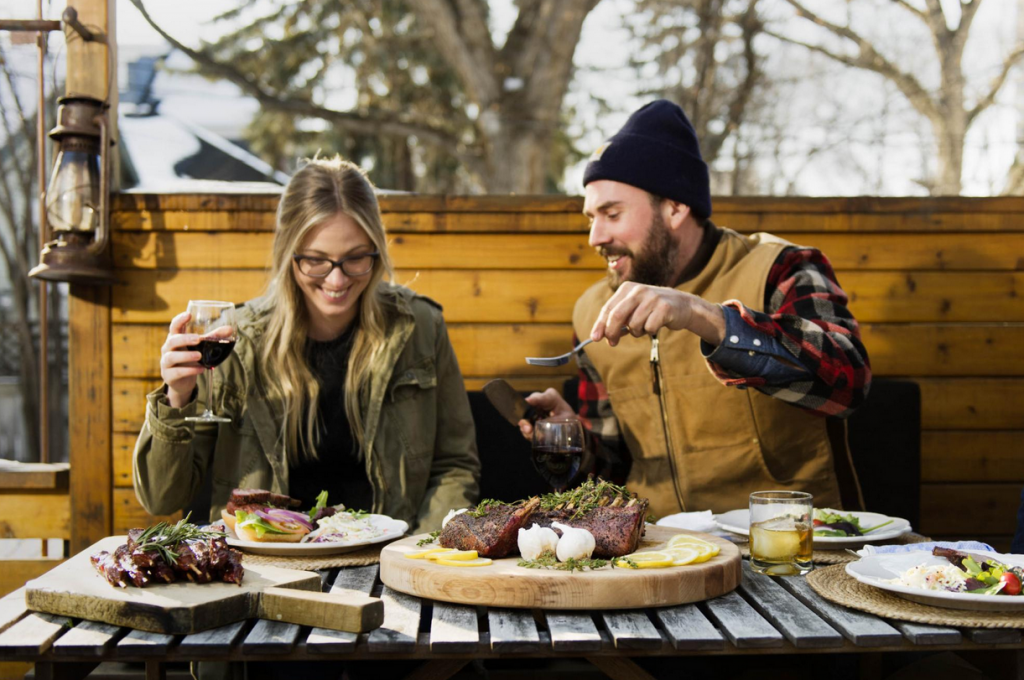 What are your goals for the 2 businesses in terms of local, provincial and national growth over time?
We are eager to grow our awareness of our business across Metro Vancouver and eventually expand our delivery area across the province! We are being careful with how we scale our business as we want to have a strong focus on customer service and product freshness.
If some of our readers want to apply for jobs such as a delivery driver, how do they make a formal application?
We are always seeking new drivers and delivery personnel, consider sending an email to info@lambtoewe.com
Outside of operating Lamb To Ewe and New Zealand Food Company, what do you get up to for fun in your personal time?
We obviously love to eat. You can find us dining out on on a Friday or Saturday night – there are so many fantastic places to eat and drink in Vancouver. Since the start of the pandemic we've spent a lot more time taking advantage of our proximity to all of the amazing nature that our city has to offer. We genuinely feel so lucky to have provincial parks, mountains and the ocean just a short distance from home.

For more info and to have your questions answered visit the websites below.
Lamb To Ewe offers direct to consumer delivery products.
Customer service is 604-841-9991 or info@lambtoewe.com
New Zealand Food Company provides wholesale orders for restaurants.
Restaurant bulk orders use geoff@nzfoodcompany.com