Opening later this year is Muse Cannabis in the District of North Vancouver near Deep Cove at Dollarton Village, which will compliment the area in terms of the lifestyle and tourism activities to do for locals and visitors to the community. With tons of kayaking, SUP boarding, swimming, hiking, biking and more nearby. They already have locations downtown Vancouver which are doing very well in terms of sales and customer service, and this newest location will offer a similar interior design to what they already have open. With a clean and modern minimalist interior layout and easy access to checkout the products offered.
In this detailed interview feature we get to speak with the man behind the Cannabis retail store brand Geoff Dear to get to know him better and learn more about their plans for the storefront and being part of the North Shore Vancouver community. If you go boating anywhere around the area you can dock your boat close by and head over to the shop to pickup what you might need for your weekend cruise or island camping. They carry many hand selected products to best suite the needs of local consumers.
How did Muse Cannabis first get started and what are you most excited about operating in North Vancouver?
Back in 2015 when Prime Minister Justin Trudeau included the legalization of recreational cannabis in his election platform, it sparked some family debates — should we break into the cannabis business? At that point we already had years of experience running JAK's Beer Wine & Spirits, a fourth-generation liquor retailer in BC, and we debated the merits and challenges of expanding beyond liquor. Those debates led to serious considerations and research and eventually we collectively decided to make the leap into cannabis. In June 2019 our flagship store opened on South Granville, followed by a downtown location on Granville and West Pender this summer, and we're so thrilled to be opening a store in Deep Cove this fall.
At Muse we're passionate about supporting local, and the communities we operate in. Our store design is also inspired by the beauty of the West Coast, and looks like it was made for the North Shore. We're excited to serve the incredible community of Deep Cove and open up access to legal, recreational cannabis in an area that is currently under served.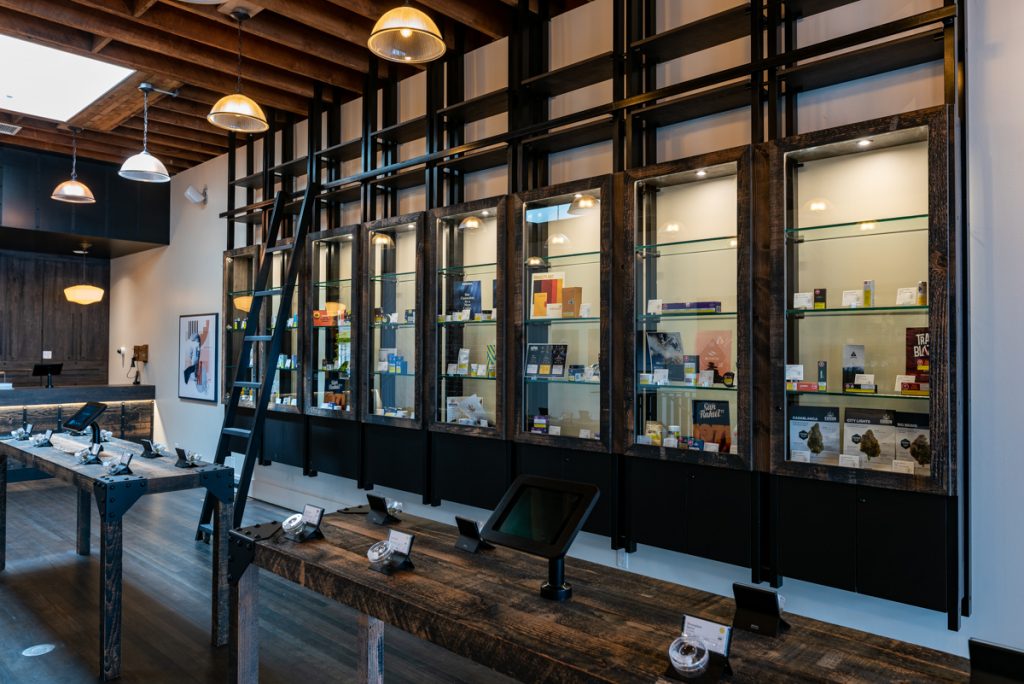 How is Muse Cannabis different than other retail stores and what product lines and brands do you offer?
When we were first deciding what we wanted Muse to be we knew we wanted it to be different. While the major trend for cannabis shops was (and still largely is) 'bohemian chic' and light and bright, we sought inspiration from old-school diners, record shops, and speakeasies. My goal was for customers to feel like they were sinking into a beautiful old leather chair at Muse: comfortable, elegant, and familiar.
Muse locations feature dark wood, exposed brick and rich navy and mahogany colours throughout each store. First time customers are met with the initial surprise that Muse is a cannabis store and they usually love what they see. They're also met with a team that is passionate and knowledgeable and ready to help, whether it's the customer's first time with cannabis, or they're re-visiting it after a long hiatus, or they're a more avid and experienced cannabis user.
We carry everything from dried flower, to CBD capsules, edibles, cannabis-infused teas and drinks, and accessories. We truly have something for everyone across all the major brands: Canopy, Simply Bare Organics, Tantalus Labs, Aurora, Qwest, and Whistler Cannabis Co.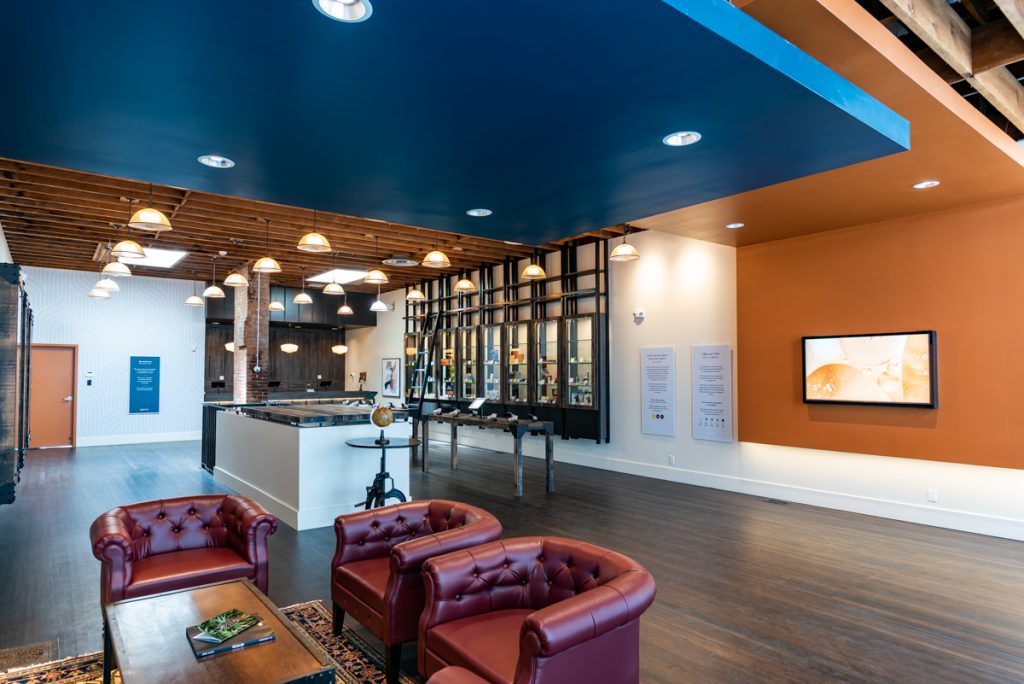 What can customers expect for a shopping experience at your new Deep Cove location?
A beautiful store that challenges any preconceived notions about what a 'cannabis shop' is or can be — and a warm, friendly and knowledgeable team of locals, and high-end products without the high-end price tags.
If some of our readers want to apply for jobs with you what is the best way for them to do so?
We're still in the construction phase for Muse Deep Cove, so we aren't ready to hire just yet, but the best place to look is musecannabis.ca which we update with job postings and other Muse news regularly.
Outside of running your cannabis business, what do you get up to for fun in your personal time?
I'm happiest when I'm with my family and close to the ocean, ideally on a surfboard, or paddle board — this is where I think a lot of your readers on the North Shore can relate! I also coach minor hockey and share a love for the game with my two boys.
Is there anything else you might want our readers to know about you or Muse Cannabis?
Legal recreational cannabis is new to everyone and we're all learning and growing together. At Muse, we offer a journey of discovery and perspective, and we're passionate about educating our customers about cannabis, and challenging stigmas that are still lingering post-legalization.
I'm proud that at Muse our role is to listen and guide our customers, and we respect that each and every journey is different.
For more information you can visit their website and connect with them using social media apps on Instagram, Facebook and Twitter.
Storefront location will be at 489 Dollarton Hwy N near Deep Cove
Customer service is geoff.dear@musecannabis.ca or 604-423-4248