Mr. Sushi is the best-rated and highest-value sushi restaurant nearby the Lonsdale Quay Seabus in the Lower Lonsdale Shipyards District of North Vancouver. Just up from Esplanade and centrally located with a new outdoor patio and incredible ambiance. It's always wise to make a reservation when you want to eat here in person for lunch or dinner as it's super popular and often full of people. However, keep in mind that the menu is also awesome for pickup, takeout, or delivery. This is one of the coolest and most sincere family businesses on Vancouver's North Shore. If you live downtown Vancouver consider coming over on the Seabus for the day and checking out this eatery and everything else to do and see in and around Lonsdale Avenue.
How did Mr. Sushi get started and what do you like about operating on Lonsdale and in Lynn Valley in North Vancouver?
Mr. Sushi has been a part of the Lynn Valley community for over 25 years. Originally opened in the early 1990s, the restaurant has undergone a few ownership changes over the years. In 2006, my family took over Mr. Sushi and we have been proudly serving our sushi and other Japanese cuisines ever since. We are grateful to be a part of such a thriving and vibrant community, and we are committed to providing our customers with the highest quality food and service possible. I love the community feel in North Vancouver. It's a close-knit community where people really support local businesses. I also love the natural beauty of the area – it's such a pleasure to be able to live and work in such a beautiful place. Lastly, I think our customers are amazing! They are loyal and always so appreciative of the food and service we provide. They make us feel like part of the community, and that's really special to our family.
Sushi spots are very popular in Vancouver, what makes your eatery different and unique compared to others?
Our food tastes great! I personally never get sick of it and we often hear compliments from customers about how everything on the menu tastes so good. We also have fun with our customers and have unique menu items named after them. Taylor's Roll, Mike's Roll, and Jade's Roll are excellent examples. Why did we name the rolls after them you might ask? Because they came up with what goes inside and turned out to be amazing! There are more examples on our menu and we are always open to making something new to add some fun to what we serve 🙂 Our commitment to serving delicious food extends beyond just taste. Every item on our menu is made fresh-to-order using only the finest ingredients. We believe that good food should be accessible to everyone, which is why we offer a variety of price points and portion sizes. Whether you're looking for a quick bite or a multi-course meal, we've got you covered.
What are some of the most popular food and drink items that you have on the menu?
Our yam tempura roll is by far the most popular item on our menu. I know, it sounds strange, but it's true! Our customers can't get enough of it. We've been serving up this dish since we opened, and it's still one of our most popular items. In addition to our yam tempura roll, we also have a wide variety of other sushi rolls that are extremely popular with our customers. Our cucumber roll, California roll, and dynamite roll are just a few of the many sushi rolls that are regularly ordered from our menu. We also have a wide selection of special rolls that are very popular with our customers, including our Alaska Roll, Rainbow Roll, Caterpillar Roll, and Dragon Roll. If you're looking for a delicious and refreshing meal, you can't go wrong with any of these menu items!
Are there any incentives or promos for people who order takeout or delivery options?
At the moment, there are no special offers for ordering takeout or delivery. However, we recently started delivering in-house so you can order directly from the website below. This is a more convenient option as you don't have to order through a 3rd party service provider such as DoorDash or UberEats.
We noticed you have a new patio going in, how many people can sit outside now to use them?
Thank you for noticing our new patio at Mr. Sushi Londsale! We are aiming for at least 10 seats (hoping for 12!). We want to provide a comfortable and inviting space for everyone who comes to visit.
Outside of operating Mr. Sushi restaurant locations, what do you get up to for hobbies in your personal time?
I enjoy spending time with my little nephews whenever I get a chance to. They are in elementary school and quite young, but they bring a lot of joy and laughter!
Lastly, is there anything else you would like the community to know about you or Mr. Sushi?
We are excited to announce that we are working on opening a third location for Mr. Sushi in Vancouver. The new restaurant will be located at the corner of Main Street and 2nd Avenue, and we are aiming to open it sometime this summer or fall. We named it Mr. Sushi Main Street because we wanted to reflect our commitment to serving the Vancouver community. We are looking forward to serving our delicious sushi and Japanese cuisine to even more people, and we thank you for your continued support.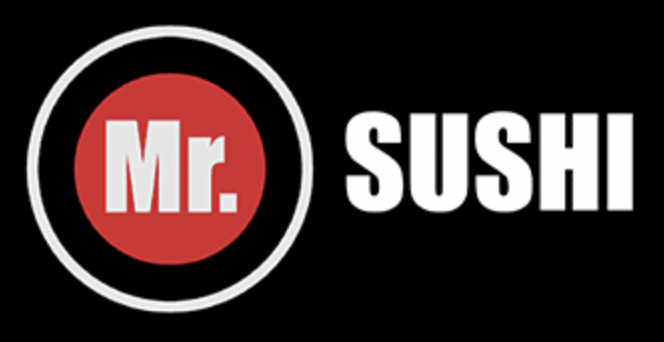 For more info, to order takeout, pickup or delivery, visit their website
Connect with them on Instagram and Facebook
You can also call them to place orders 604-770-4202
Mr. Sushi restaurant is located at 105 Lonsdale Avenue
Photos from Mr. Sushi Nearby The Lonsdale Quay Seabus In North Vancouver