If you operate a restaurant, cafe, bakery, fast food establishment or similar one of the main issues you face is hiring employees to fill last minute positions that may become available to ensure your eatery runs smoothly. Here in the Lonsdale Avenue corridor of North Vancouver is a culinary mecca and most of the restaurants are hiring either full time or part time. With that said, we have an awesome smartphone application for iPhone and Android that we want to introduce you to from our friends at mPloy Solutions, Inc.
Lets say for instance you need to hire an employee for a serving shift, or find a line cook, or hostess as you know your eatery will be busy and you are lacking staff, simply log into this application on your mobile device and post your job and within hours a local candidate will apply and you can fill the position and keep your business running smoothly.
The mPloy App was developed locally here on the North Shore by very talented entrepreneurs from West Vancouver so when you use it you hire local staff while supporting a locally made application. In this article we had the opportunity to sit down and chat with the team who developed the app.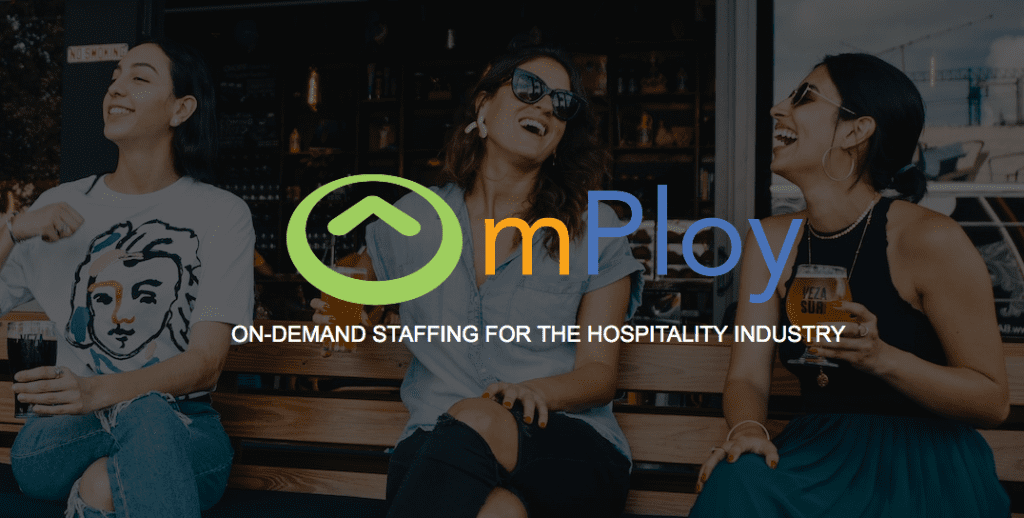 What inspired you to get started with mPloy App for restaurant staffing?
Several of the founders were friends with restaurateurs who were constantly complaining about their inability to recruit and retain good staff – some of these restaurateurs had mentioned a popular app in Paris that allowed restaurants to find skilled people to work shifts on short notice and asked if it was possible to build such a thing for the Vancouver market . When we did the research, we found that the problem was indeed acute in North America and particularly in Vancouver. What they also realized was that the problem was not just a lack of skilled workers, but rather a problem of too much friction between workers looking for extra work and the restaurants looking for workers to fill open shifts.
What are the value propositions for restaurant owners and managers who use the application?
we remove the burden from restaurants to find good shift workers
we have a portfolio of quality, vetted workers ready to work, constantly reviewed by other restaurant clients
no cost to restaurants to be on the mPloy platform
it is risk-free to try and evaluate our services with a money-back guarantee
a small commission should a restaurant accept a worker for a shift
restaurants choose rate of pay, certifications, experience, etc.
we handle all payments and tax forms for workers and all workers covered by WorkSafe BC
shift posts reach hundreds of workers instantly
we offer a concierge service that will take over the process to post shifts and find workers for shifts
should a restaurant hire an mPloy worker, there are no recruiting fees or penalties… the most efficient, low-cost recruiting strategy on earth
Where do you do the development and customer service for your app?
The development and customer service for mPloy are done by our management and tech teams, both located on the North Shore.
What do you love most about living and working here on the North Shore?
mPloy's founders and developers live in North and West Vancouver in communities from Horseshoe Bay to Deep Cove. Our founders include graduates of Handsworth and Carson Graham Secondary School. The founders have lived in many parts of the world and choose the North Shore for the quality of life, natural beauty and wonderful communities.
In your off time outside of running your business what activities do you get up to?
Four of the founders are active in the North Shore tennis and hockey communities, two own Feast – The Neighbourhood Table in Dundarave, all are big supporters of the North Shore restaurant scene.
Finally, is there anything else you might want our readers to know about you or the restaurant app?
We are actively developing pipelines with local secondary schools to provide training and employment opportunities for youth in entry level positions and at the same time helping them meet work experience requirements.
Restaurant owners call Vic Fletcher at 604.250.0040 or email vic@mploy.ca to get setup posting your jobs on the app.
Restaurant workers can download iPhone and download Android versions of the app to find local job placements available now.
Connect with mPloy on Instagram and Facebook plus visit their website.
Make sure to mention to the app founders that you heard about this on Lonsdale Avenue Magazine as we love to support the local community!