The Lonsdale Avenue corridor, in particular Central Lonsdale and Lower Lonsdale, have an abundance of different types of eateries, breweries and cultures to enjoy. Giving North Vancouver a vibrant and varied culinary scene with lots of options and price points. Of course in saying that there is a lot of competition when it comes to pizza offerings. Which is a great thing for consumers locally.
However, without a doubt the best tasting and highest reviewed local pizza provider is Lionsgate Pizza. They prepare everything from scratch daily in house while sourcing seasonal local ingredients from right here in the Fraser Valley. Their dough is never frozen and always hand made. Plus they understand that great pizza is the correct combination of all ingredients working together to create a depth of flavour to the eating experience. The correct thickness of dough, with the right amount of pizza sauce and a blend of ingredients that work in unison together is what makes great pizza. Did we mention that they are multiple award winners?
In this article we get to chat with Edison He who is the co-owner and operator of the pizzeria to learn more about him and the business. He is very passionate about making the best pizza on the North Shore and highly in tune with all of the small details. If you get a chance we suggest going into Lionsgate Pizza to speak with him when picking up your pizzas for takeout. You will definitely learn a lot about pizza culture.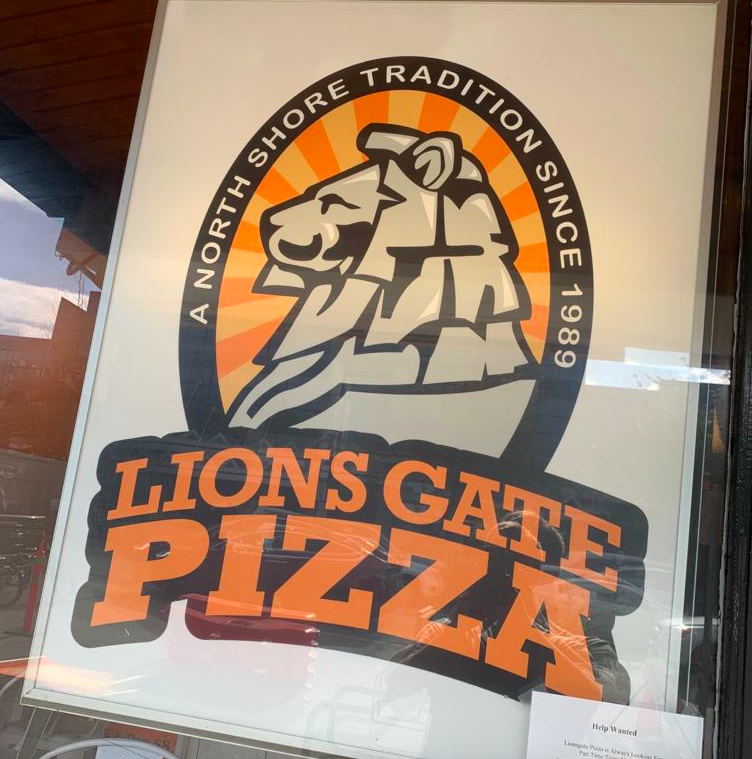 How did you get started with Lionsgate Pizza and what do you like about operating in North Vancouver?
My partner Roman Arif and I were supervisors and general managers at Raven Pizza Lonsdale for 2 years before we took over the business. Since then we changed the name to Lionsgate Pizza. We kept most of the traditional recipes and also upgraded the old menu with our personal touch. Now our menu features pizza, pasta, wings, ribs, and salads. Running a business on the North Shore is awesome, especially in Central Lonsdale, we truly enjoy working here everyday. With such a beautiful environment; friendly neighbourhood; and many pizza lovers!
What are your most popular pizzas for pickup, takeout and delivery as well as your inspiration(s) in creating them?
We have over 30 plus selections of specialty pizza on our menu, plus 40 selections of premium toppings to customize your own. I can say all of our 30 specialty pizzas on the menu are very popular, the pizzas are truly a tradition on the North Shore, take look at their names! All our staff are young, positive and hard working individuals. We are all pizza lovers, and we believe that making pizza is not just a job but an artful creative process. Each tantalizing pizza is locally sourced and each crusty base is lovingly prepared in store to give customers the freshest, most mouth-watering taste. That's our mission and inspiration as well!
What do you currently offer for ongoing day to day specials or happy hour promotions?
Currently we offer carry-out promotions for our specialty pizzas and pizza combos for delivery orders. We also provide exclusive discounts and deals to our email subscribers. People can sign up on our website using the link in the bottom of this article.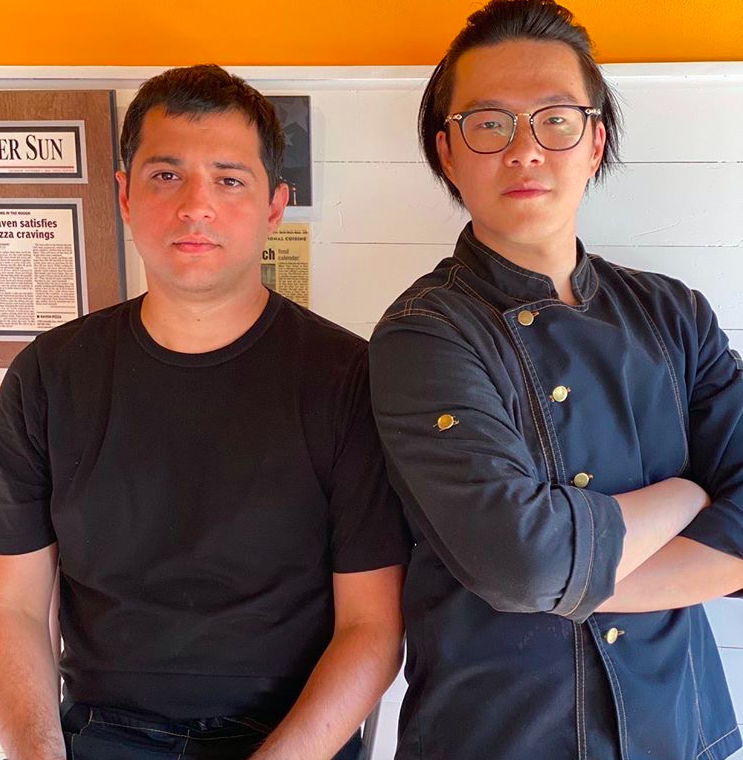 Outside of operating Lionsgate Pizza what do you get up to for activities in your personal time?
I am an entrepreneur, and running three businesses in Vancouver. Basically I work everyday. Other than that, I enjoy cooking at home with friends and family, working out at local gyms or hiking, and driving around exploring the Lower Mainland in my personal time.
Lastly, is there anything else you might want our readers to know about you or your pizzeria?
Due to covid-19, a lot of people started to realize that eating healthy is very important, health is everything. My partner and I work hard to ensure our customers enjoy eating pizza and at same time understand ingredients that allow you to be healthier. We work diligently to prepare pizza dough fresh everyday, hand pick fresh vegetables in local supermarkets on Lonsdale, and our meat supplier makes low fat, artisan meats for us. Everything is fresh as opposed to frozen. We also make gluten-free and vegan pizzas! Our food is a little bit pricey, but it's worth every penny. People should stop eating frozen ingredient pizzas from chain restaurants and support local businesses!
If you would like to try the best pizza in North Vancouver you can head over to their website for more information and connect with them using social media apps on Instagram, Facebook, Yelp and TripAdvisor.
Address location is 1750 Lonsdale Avenue (parking out front and rear)
Customer service is lionsgatepizza@gmail.com or (604) 987-4441