Starting out as a simple food based platter business Folia Events has evolved into so much more then that, including grazing boards, boxes and tables, as well as setups for picnics as well as event planning for larger corporate galas or office parties.
Located here in North Vancouver, they work closely with you in line with your budget to execute a fun event setup with all the right food, drinks, music and ambience. They also offer eco-friendly end to end solutions.
If you are planning an event this time of year and given the state of the world with covid, we suggest using this company as you provider as they have everything in line for your optimal safety and enjoyment. In this article we get to chat with Lucy Ana and Robin who are the owners and operators of the event business to get to know them better for the community.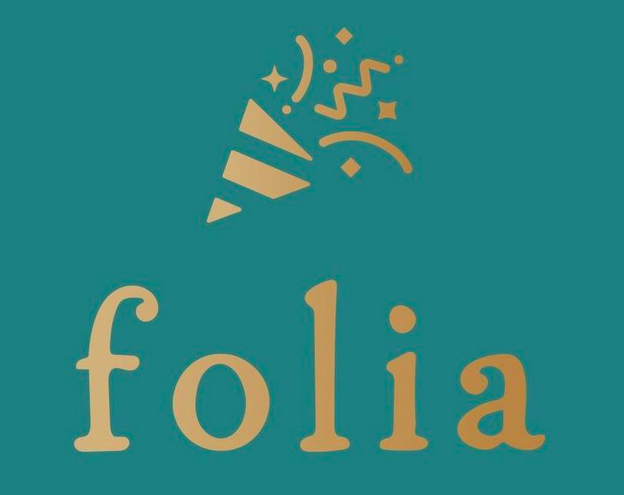 How did you get started with Folia Events and what do you like about operating in North Vancouver?
Folia (pronounced Foe-lee-ah in Brazilian Portuguese means a joyful, vibrant, lively celebration) has been a passion project for my partner Robin and I for about 5 years. We both love hosting and entertaining, we are passionate about cooking and decorating, and we really enjoy sourcing and tasting new, locally-made products to share with others. We often chatted about how we could use our passion to support ourselves, as well as, promote our favourite local small businesses and artisans. Around this time last year, we felt ready to give Folia a go and dove into it with our hearts and souls. North Vancouver is our home. The love and support in this community is unreal and I can't think of a better place to start our business or a better community to offer our services to.
What are the products and services that you offer to customers?
Bringing our clients the best our local businesses, artisans and makers have to offer while designing unique, fun, deliciously tasty and truly amazing grazing tables, boards, platters and boxes is our specialty. We source out the finest and freshest produce and products in our area. Our grazing tables, boards, platters and boxes are absolute show-stoppers brimming with a variety of artisan cheeses, charcuterie meats, gourmet crackers, seasonal fruit and veggies, and a wide selection of dried fruits, nuts, olives, pickles, dips and sweets.

In addition, we offer a great selection of BC wines, locally crafted beers, spirits, sodas and juices, as well as, various serving ware, décor props, floral design and event styling services for hire. Our packages can also be customized to work with dietary requirements (e.g. kid-friendly, gluten-free, vegan, etc.), personal preferences or themes. At the moment, we're putting together some beautiful gourmet grazing boxes perfect as a birthday, anniversary or mother's day gifts, or simply as a "pick-me-up" for someone having a rough day during this time.

We are also offering our gift cards at a 10% discount for future use once we're all able to celebrate with friends and family again. Some of our local partners include Phillips Soda Co., Glow Juices, Black Forest Delicatessen and Sons of Vancouver Distillery.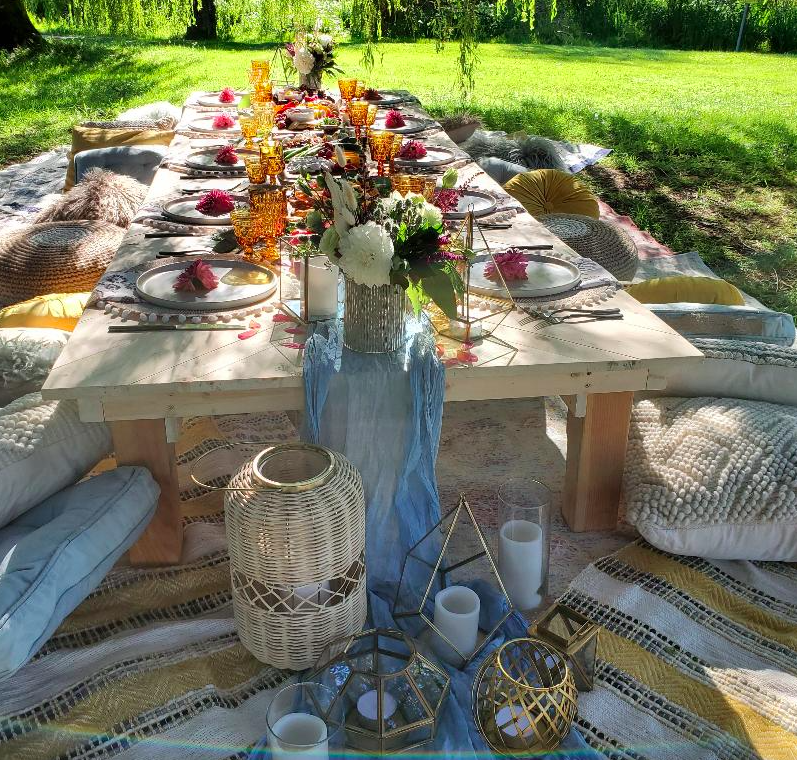 Before operating Folia Events what were you doing for work or a career?
Before doing this company I worked as a Corporate and Securities Paralegal. In 2006, my husband and I moved to Lima, Peru for two years following a professional opportunity. Experiencing the world-renowned Peruvian cuisine first hand was one of the highlights of my time in Peru ~ aside from travelling around South America and giving birth to my first daughter there. Since returning, I have dedicated myself to my growing family and in recent years, I have volunteered my time organizing various private and community Special Events & Fundraisers. Robin worked as a Social Worker for 15 years before taking a hiatus from her career to follow her passion for cooking good and healthy food to culinary school. Since then she has also become a coach (divorce & holistic health) while raising her now teenager twins and practising her amazing culinary skills.
Outside of operating your business what do you get up to for activities in your personal time?
Well, Folia takes a lot of our time to be honest, but whenever we have a bit of time to spare, we love experimenting in our kitchens, reading, gardening, hiking with our dogs on local trails and of course, hosting family and friends. The North Shore has so much to do and see.
Lastly, is there anything else you might want our readers to know about you or your event business?
Our boutique Special Events and Catering Company is owned and run by two local moms who love nothing more than sharing their passion for the beautiful and delicious with you. We are not the kind of gals that would settle for an average cheeseboard. Rather, we make an extra effort to source out the best artisan cheeses, charcuterie meats, fresh seasonal produce, delicious sweets and delightful accompaniments that are arranged into stylish abundant showcases. We are available for private parties and events of 6 – 200 guests. Our main objective is to exceed your expectations. Tell us your vision for your event or celebration and we'll make that happen while adding a touch of Folia into the mix. Free delivery is offered within North Vancouver, $15 delivery charge to West Vancouver and Greater Vancouver Area.
For more info you can visit their website and connect with them using social media apps on Instagram and Facebook.
Customer service is hello@foliaevents.com or 778-838-6089