Now is a great time to start thinking about your health and wellness and the lifestyle decisions you are making day to day. Including what you eat and when you enjoy some fitness exercise for yourself. Which of course is good for mental health and keeping your immune system in line. With the advent of the covid19 lockdown, it's more important then ever to stay on top of your health. So your body systems are functioning in tip top shape. There are many choices for online personal training and getting general advice through email and on video call, but it's best to work with a local person. In that way helping the local economy and you know if you want to meet with the trainer in person in the future you can.
In this magazine article feature we get the chance to speak with Jen Walker who is based in Lynn Valley North Vancouver, to learn about her personal training business and how it has evolved into a digital platform using video calls and similar. She is very dedicated to helping locals and has developed programs for busy parents wanting to find time to stay in shape while balancing the duties of life. If you have questions we suggest contacting her at the bottom of the article for a consulting intake and to see if working with her is a good fit for your needs. She has a great community of strong women around her and they help one another to stay accountable with their lifestyle decisions.
How did you get started with personal training and what do you like about operating in North Vancouver?
I started working as a trainer because I knew how much movement/exercise helped my mental health and I wanted to offer that to others. As my training style and education evolved I realized there was a huge need to create a safe and intentional space for new moms and moms-to-be to return to fitness and the activities they love after having a baby (i.e. NOT another Mommy Bootcamp preying on the insecurities of women). I paired my knowledge of functional movements with more education specific to pre & post natal fitness and that's when I created "Movement for Mommas: a return to exercise program". The Island, similar to North Vancouver is bustling with young families and it quickly became apparent that the classes offered not only a space where moms could work on their physical wellbeing but also a space they could be around other new moms and feel connected. Which honestly means even more to me than the physical benefits of it. I've just recently moved to North Vancouver after living in Cumberland on Vancouver Island for 3 years. I lived in Kitsilano for years prior to that. The community of moms that grew while I was on the Island, was amazing (that was one of the hardest parts about moving back, leaving all the wonderful clients I had). I'm excited to be on the North Shore, and I can't wait connect with the community here too. Even more so in these times of covid, while people need support more than ever.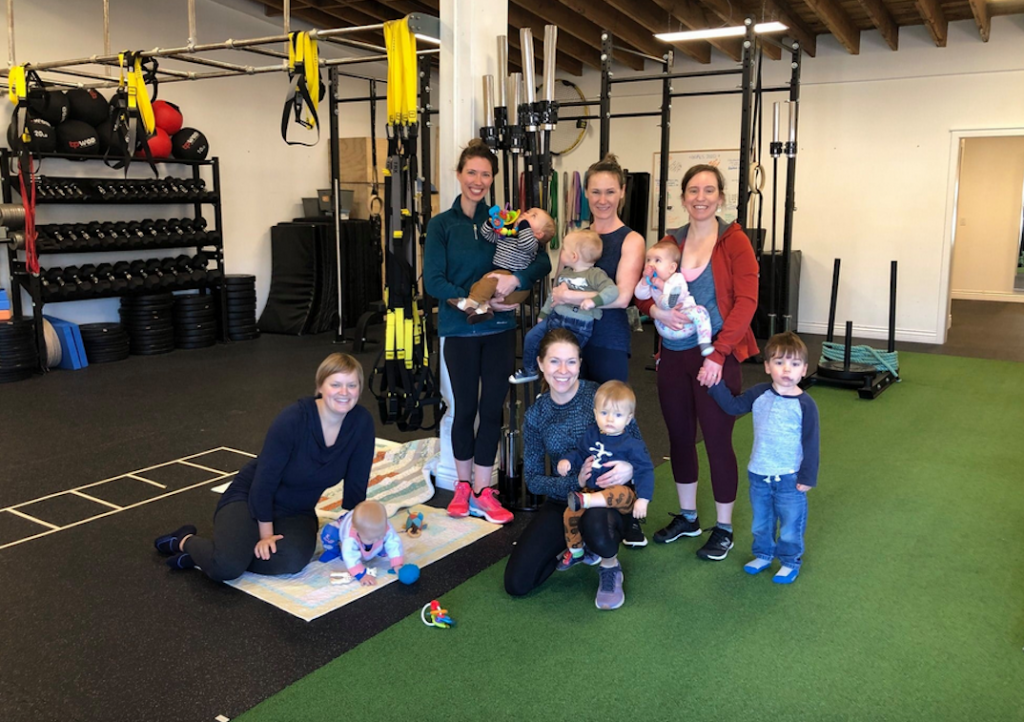 What are the personal training services and consulting that you offer to clients?
Online Studio Membership – offering a variety of on-demand classes for all levels of fitness + weekly livestream classes with me. Including Strength, Cardio, Mobility, and Core focuses classes ranging from 10mins – 1 hour in length. My classes are based on a sense of humour, moving with intention and good form, a offering many scaling options for all levels/injury considerations.
Movement for Mommas Online – a program made specifically for new and soon-to-be moms that's takes into consideration the physical and emotional demands of motherhood. The program focuses on rebuilding core strength, while also strengthening the whole body in a safe progressive way.
Movement for Mommas In Person – I will be offering this class in person again once Covid restrictions are lifted and it is safe to do so.
Personal Training – virtually only at the moment and using video conferencing and custom programs
What makes your fitness training business different then others in your industry?
With 8 years experience as a trainer, my focus is on longevity. It's not about doing as many burpees as you can or always about getting that PR. My style of training is about moving your body because it feels good, because you can, and for the benefits of longterm mental AND physical wellbeing. And simply just being a strong capable human. There is SO much negative messaging/societal pressure put especially on women (but men too) to lose weight, look a certain way….and although fitness and exercise is of course important, my mission is to provide my services without adding to that negative narrative. And to hopefully change the way people view exercise.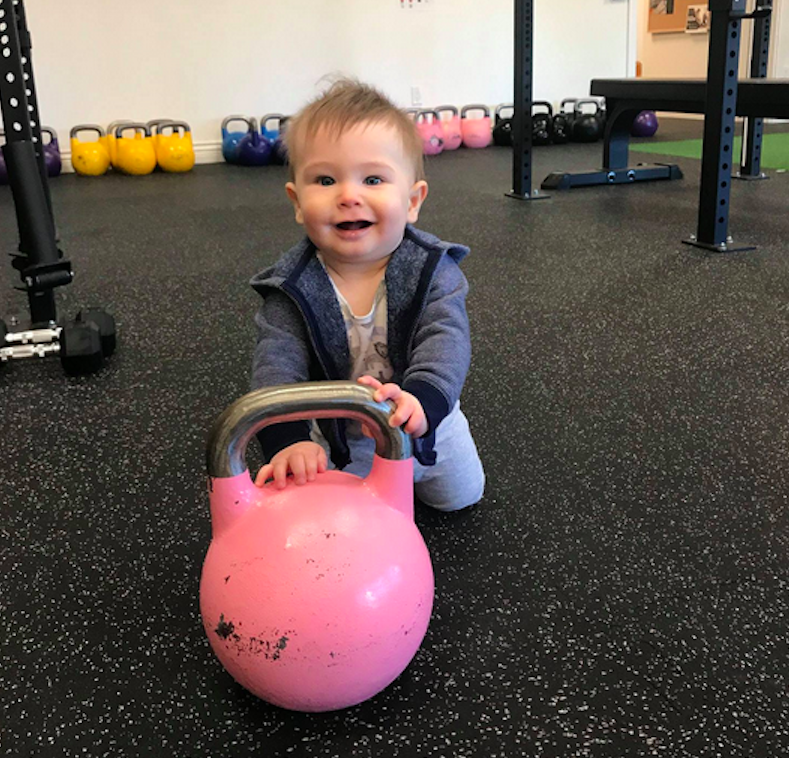 Before operating your local business what were you doing for work or a career?
I've been working as a trainer in Vancouver and on Vancouver island for the past 8 years. Prior to that I was living in Kelowna and worked as the Merchandise manager at a golf course. This allows be to be both detail orientated but I also understand the specific needs of each individual.
Outside of operating your business what do you get up to for activities in your personal time?
I love mountain biking! Although I'm still getting used to the North Shore mountains. I learned to MTB when I was living in Cumberland and the trails there are a little more forgiving. I also love hiking, swimming, and hanging with my 2 dogs and partner. If you like mountain biking too, lets go riding together some time.
Lastly, is there anything else you might want our readers to know about you or your business?
I know to most people it's just another fitness site, I get that. But it's SO much more than that to me. It's a place to connect to people near and far. To spread some wellness in a world of sickness. To boost your confidence when you're down. To help you be a strong capable human. To show your body some self love. To improve your mental health. And so much more. I'm not out to be the next fitness craze or gain a million followers (although I wouldn't be mad, ahem tell your friends). This platform & my workouts are for strength, for longevity, for resilience, for feeling damn good. Not just to get a six pack or a thigh gap. Maybe I'm taking it too seriously, but it's not just another fitness site to me, it's your health, and that's really important to me.
For more information you can visit her website
Connect with her on Instagram and Facebook
Customer service is jenwalkerhealth@gmail.com or 778-877-7317