If you are looking for a unique and fun gift idea for your friends or family, you may want to consider buying some crystals, stones or gems here in North Vancouver. There's ongoing discoveries associated with these mediums wherein some people think that they contain energy that resonates through us and helps us to get back into equilibrium. As well, some scientists believe that crystals can contain data-sets and information much like a computer chip or memory board. Regardless of what is really true or not, they make awesome gifts and look beautiful in your home, office or similar. Many people setup an alter where they have items like this along with incense and statues, where they sit to meditate to pray and give thanks. You can also use them for keeping books upright or as neat additions to your office desk.
When looking for the right ones to buy locally you definitely want to speak with our friend Lyanne Westie of Crystal Journeys she has a wealth of knowledge and experience and has literally travelled the world studying them and their uses. Her store is currently based in Lynn Valley but will be moving to another place here in North Vancouver very soon. You need to contact her in advance at the bottom of the article to setup an appointment to come and view her product portfolio, as with covid there is limited people allowed to be shopping at the same time. Recently we visited her shop and bought a number of things for our home and we really find them all to be beautiful. Checkout our magazine feature with her below.
How did you get started with your crystal business and what do you like about operating in North Vancouver?
Our business started after a "factory reset" of our lives. In July 2018 we shut down our Construction Business, sold our home and headed off on a 6 month journey through China, Australia, Indonesia and New Zealand. We jumped on the plane with no plans other than just exist day to day. We went to an incredible crystal market in Beijing and acquired some beautiful pieces and then in Australia to keep ourselves entertained we decided to go out and dig for some Thunder Eggs. Brandt (Lyanne's husband and co-owner) loved it and found some beautiful pieces, he was hooked, the next 4 months consisted of "fossicking (rock hounding)" and fishing up the entire East Coast of Australia. We went to local crystal markets and found ourselves amassing an incredible collection which we were then shipping back to Canada box by box. Our Crystal Journey had begun and yet we still had no vision that it would turn out to be a business. Back home in Canada with boxes of crystals Brandt bought a tumbler and a polisher, and spent hours polishing opals and agates. We attended our first farmers Market in June of 2019 and have been excitedly moving forward with gemshows and a home based studio ever since. Brandt and I both grew up on the North Shore, attending Eastview and Sutherland. North Vancouver is home.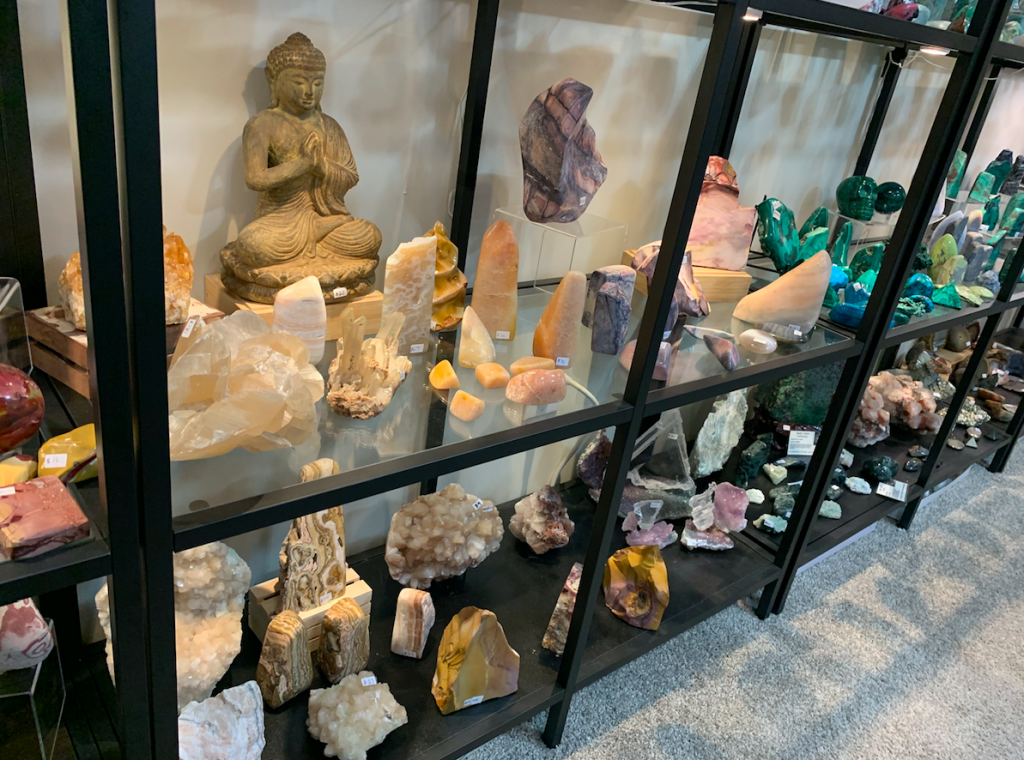 What are the products and services that you offer to your customers here locally?
We offer 1000's of different varieties of crystals and stones from all around the world. From $1 tumbled to $1000 specimens. The energy of our crystals is important to both of us. Crystals are used as a healing support and as an energy worker and intuitive, an important piece in selling crystals is education for those that are interested. Learning a bit about the energy of the crystals and the support they can offer us is a big piece of what we offer in our shop. As a practising medical intuitive and energy worker I also provide energy sessions as part of our Soul Purpose Mind Body Alignment company, Crystal Journeys is the name of our crystal business. They work hand in hand together.
What makes your business different then similar businesses in your industry?
The majority of our pieces are free form polished pieces created by Brandt in our work shop. Brandt has an incredible eye for beautiful stones and works with the natural curves to polish them in a way that enhances their natural beauty. Energetically, we hope you will have the opportunity to have a new experience with crystals, to engage with them in a different way.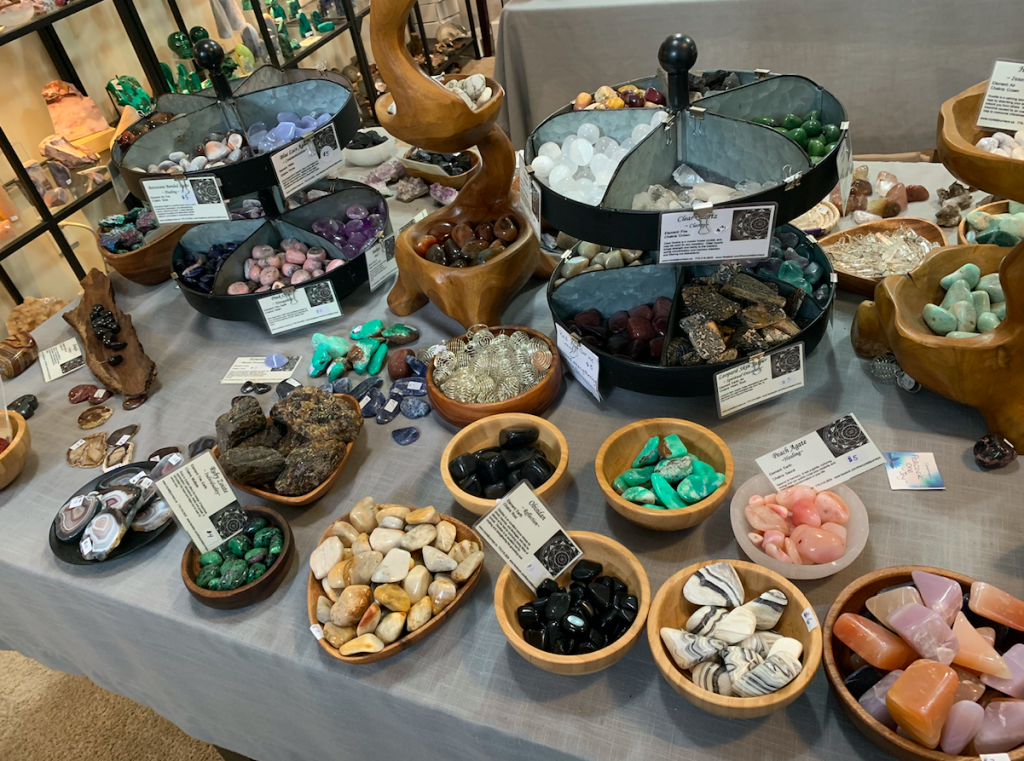 If our readers want to purchase products or services from you what is the best way for them to do so?
We have been slowly expanding the ways you can purchase crystals from us, a list of links is available on our website below. We do a live shows on our social media every Wednesday and Saturday night at 6:30 pm, and we have a Facebook page where we provide updated pictures of shelves fairly frequently. We are slowly adding pieces to our Etsy Shop, and we do viewings by appointment at our home showroom. You can book a viewing by messaging us.
Outside of operating your business what do you get up to for activities in your personal time?
It feels like we are always working, and I say that with a smile. We love what we do, we enjoy meeting people who love crystals and energy as much as we do, so we are always engaged with the community most days of the week regarding crystals and energy. Reminding ourselves that the majority of our time in business has been during the newness of isolation that is covid. If you are considering a home based business, crystals are the way to go, they are a great support and they are quite quiet. We would love to chat with you about your journey with crystals.
For more info you can visit their website to ask questions
Connect with them on Instagram and Facebook
Shop address is Anita Court in North Vancouver
Customer service is service@crystaljourneys.ca or 778-846-1541