Do you like house music, cold beer, and meeting awesome people?
Then you are in luck as this Saturday November 16th from 9pm to midnight at Hachiro Ramen in North Vancouver you can enjoy a House Music Party sponsored by Asahi Beer with some of the top DJ's in Vancouver!
This is the kind of party that Lonsdale Avenue needs more of, there is so much culinary talent in the area and the community definitely needs events like this to shake up the normality of the winter entertainment scene.
A huge thanks to Brooke and Stephen, the owners of Hachiro Ramen for having the foresight to put this excellent evening together. Hosted at their world class ramen restaurant right here in North Vancouver.
Location of the event is Hachiro Ramen at 140 16th St W, North Vancouver.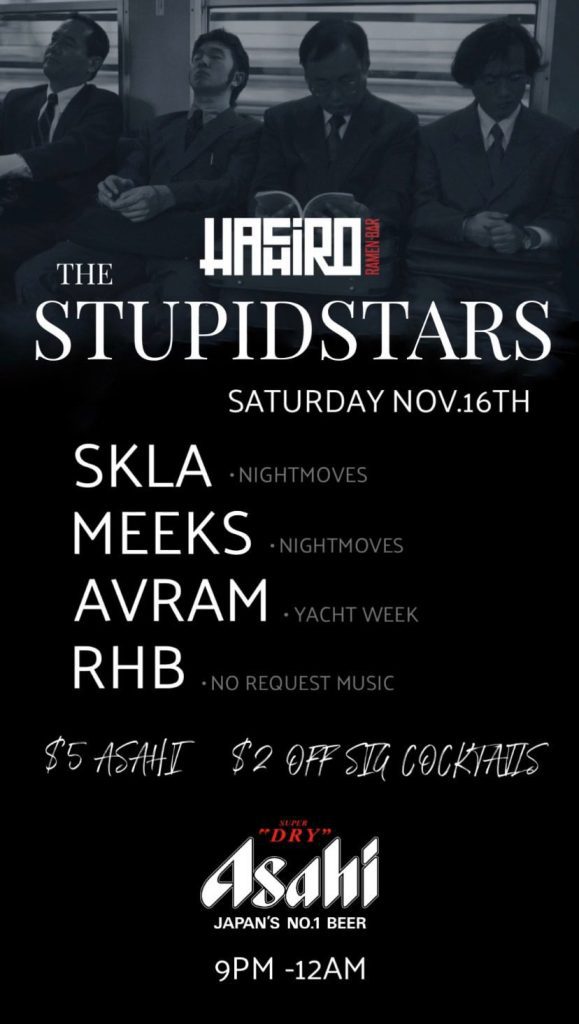 In the very near future we are going to do a comprehensive interview article with Brooke and Stephen to get to know them better for our readers and highlight all of the interesting aspects of their restaurant. Including how it got started, the inspirations they carry, and some of the unique dishes.
Lastly, if you own or manage a local restaurant or bar and have events or promotions you would like disseminated to the community of Lonsdale Avenue North Vancouver, use the contact page to chat.