The Lonsdale corridor of North Vancouver has been the cultural hub of the area since way 'back in the day' when North Vancouver was first established. Even when the original city was getting planned and split into sections, Lonsdale Avenue was running right down the middle and very prominent in city planning, as you can see from this map.
Lonsdale Avenue runs from Upper Lonsdale south across Highway 1 and then through Central Lonsdale and down to the waterfront Lower Lonsdale, where originally before the Lions Gate Bridge was built there was a ferry that would take vehicles back and forth to downtown Vancouver from the Lonsdale Quay.
At first the ferry transportation at the foot of Lonsdale was privately owned and then it went into Government management as North Vancouver began to grow and a more formal and steady transportation system was needed to keep the area running smoothly with resources and workforce access.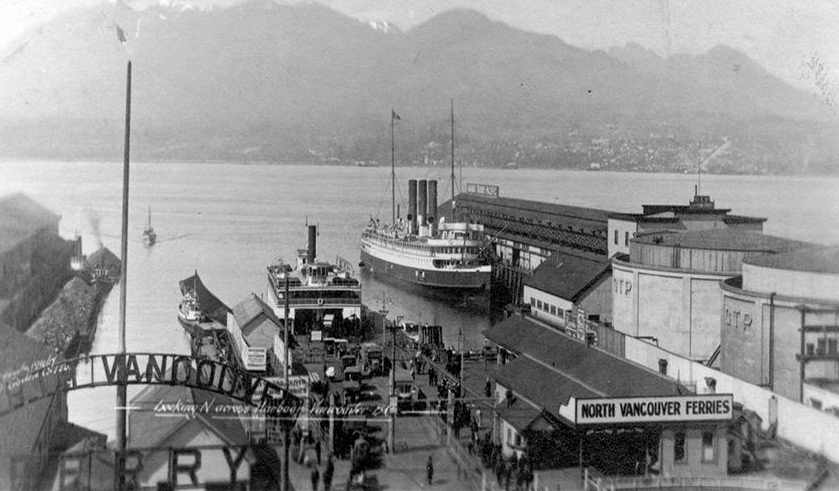 Lower Lonsdale is the oldest city centre on the North Shore and has connections with Ship Building, Fisheries and the First Nations of Squamish. Nowadays you can find hints of all of these elements if you walk around Lonsdale Avenue and check out the sights and sounds including public art installations and historical points of interest, such as the Burrard Dry Dock aka Lonsdale Pier.
The Lonsdale area has always had close ties with Japan through the Chiba community garden at Waterfront park and also recently discovered in Upper Lonsdale there was an ancient settlement of Japanese people that were living in the forest with their families prior to heavy European development of the area.
Lonsdale has always been a blue collar working class area with small shop owners and tradesmen, it hasn't been until around the turn of the century when the area started booming with condo developments and urban planning being initiated by the City of North Vancouver.
In 2019 however Lonsdale is known as a hub for young professional families, business owners, investors and the like as the cost of living downtown Vancouver explodes many people now want to come live here near Lonsdale Avenue in North Vancouver for the highest possible quality of life.
For history buffs who want to dig deeper into the history of the area we suggest checking out the North Vancouver Museum and Archives and reading this very detailed PDF.
We are excited to keep publishing great content for the community of Lonsdale and have a wonderful weekend all.