Good to Grow — a company that educates local food and beverage processors — has created an online grocery platform for delivery or curbside pick-up of locally processed products. Their goal? To save local food processors and commercial commissary kitchens who have lost significant sales due to market channel slow-downs and restaurant closures as a result of COVID-19.
BCLocalRoot.ca will start the first weekly delivery/curbside pickup during April 2020 and beyond. Good to Grow's founder, Andrea Gray-Grant says the pandemic is the reason for the project. "Hundreds of British Columbia based food and beverage processors have lost 60-70% of their sales in the past few weeks. If these small-batch artisans lose their businesses, the risk is many of their products will disappear forever." In particular, Good to Grow has worked to educate food processors in operations, marketing and finance so they can become thriving businesses.
Vancity Credit Union is happy to be funding the startup, according to Community Investment Manager, Kira Gerwing, who says the project, "addresses immediate needs for small scale food businesses in the face of the COVID-19 crisis. It also sets those businesses up to help shape our economic recovery when we move into that phase."
In addition to offering local BC food and beverage products direct to the consumer, BCLocalRoot.ca will also allow customers to make donations that will provide groceries to health care workers and others in need. Good to Grow coaches, teaches and mentors new and emerging food and beverage processors and hosts a yearly trade show, From the Ground Up.
Lonsdale Avenue Magazine had the distinct opportunity to interview Andrea Gray-Grant of Good to Grow Products to learn more about them and their new website project. Check out the detailed chat with her below.
How did you get started with your business and what do you like about operating in North Vancouver?
I love the fact that we are nestled at the foot of a mountain so when it is playtime – there are so many things to do. I have a shared commissary kitchen that is situated on Harbourside, so anytime I want to go for a walk by the water it is right there!
What are the products, services and brands that you offer to customers?
At Good to Grow we coach, teach, mentor and have an annual juried trade show to support new and emerging food companies to get into various market channels. BCLocalRoot.ca started a few weeks ago to support our local food brands with an avenue to offer an online grocery delivery for them to sell all of their local products. We deliver all over Metro Vancouver and do curbside pick up in North Vancouver on Saturdays.
If our readers want to purchase products or services from you what is the best way for them to do so?
They can go on BCLocalRoot.ca and purchase their weekly groceries – all of the products are from British Columbia businesses! We also have a donation option to support our frontline workers with groceries. Grocery shoppers can make suggestions for who they believe should receive a donation of groceries.
Before operating your local business what were you doing for work or a career?
I have been in the natural and organic food industry for 25 years working with iconic brands such as Yves Veggie Cuisine, Nature's Path, Rice Dream and Happy Planet. I also had my own food brand for 5 years, Tarragon Foods and ran a 2,000 square foot manufacturing plant.
Outside of operating your business what do you get up to for activities in your personal time?
Right now I am spending all of my time uploading products and related content to the new website platform which is lots of fun. There's literally hundreds if not thousands of products that will be added.
Lastly, is there anything else you might want our readers to know about you or your business?
Yes. We have a great opportunity at this time to understand that supporting our local food brands by buying their products not only supports the local food economy, it also supports our food security. It could never be a more important time to support local food. We look forward to hearing from you and answering your questions.
---
Stuff to know before ordering food items from BCLocalRoot.ca
Shop for food pickups and deliveries on BCLocalRoot.ca

---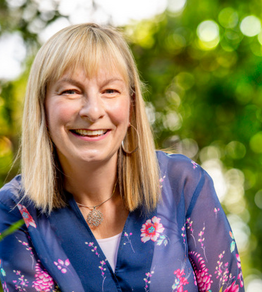 Andrea Gray-Grant – Founder and Operations Specialist
Email: andrea@goodtogrowproducts.com Phone: 604-454-8806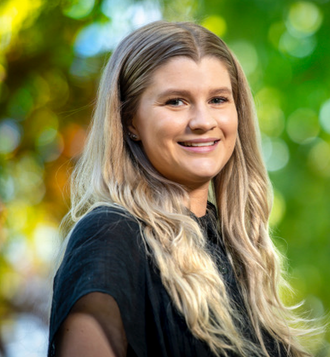 Meghan Carter – Marketing Manager
Email: meghan@goodtogrowproducts.com Phone: 604-454-8883
For more info you can visit GoodToGrowProducts.com
---