Supporting local business owners and the community around us is a wonderful part of North Shore lifestyle. It goes without saying that collectively we go out of our way to try and shop with local companies for the products and services we need. There's a beautiful synergy of caring and compassion that is here and we should continue to embrace that. When you think about being clean often we use different types of products like soap, shampoo, conditioner. But many of the larger brands have chemicals and additives within the products that are not necessarily healthy for our skin and bodies. This is where our friends at Fiona's Handcrafted Soaps comes into the equation.
They make small batch products using only the best all natural ingredients. They also do custom orders upon requests without additional cost. Which is really cool for you can order soaps that resonate with the person receiving them. As an example if you like lavender or what to infuse with activated charcoal. We had the pleasure to chat with Vanessa Garrett to get to know her and her artisanal business better for our readers. Checkout what we discussed below and if you would like to order natural or custom soaps get in touch with them at the bottom of the article.
How did you get started with Fiona's Handcrafted Soaps and what do you like about operating in North Vancouver?
My mom is a breast cancer survivor and needed a milder alternative for her bath soap. The ones we were buying were a bit pricey, so one day my boyfriend Danilo said, "why don't you just make your own soaps?" I started to research soap making as if it were a final thesis! However, I was scared to start. My dear friend Ingrid agreed to come over one day for a soap making party so that I could make my first batch with her. It was so much fun! That week, with new found confidence, I made enough soap to cover my coffee table, then two coffee tables, then my dining table. Danilo (who was always my sampler) said, "this is a great product, why don't you start a business?" Two years and over 3000 bars of soap later, the designs of Fiona's Handcrafted Soaps are getting more and more creative. I supply to five stores in British Columbia and have customers within Canada and the US. Residents in North Vancouver are constantly on the lookout for ways to become healthier. Fiona's Soaps are an inexpensive way of ensuring healthy skincare and North Vancouver residents show love and support for my business. My badge of honour is being called, The Soap Lady.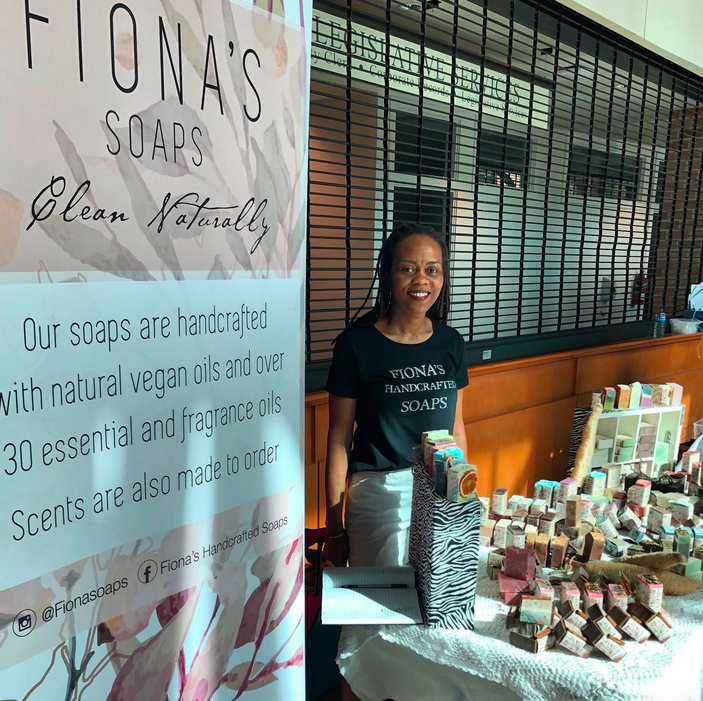 What are the custom and natural soap products that you offer to customers?
Fiona's Handcrafted Soaps are made with plant-based oils and over 30 essential or fragrance oils. Some of my soaps also have natural exfoliants such as coffee grounds, oats, Himalayan salts and freshly picked loofah. Many of my designs are inspired by the beauty of North Vancouver, e.g. snowy mountains, flowers, and forests. Fiona's Soaps are firm and long-lasting but are gentle on the skin, with a rich, refreshing lather.
If our readers want to purchase soaps from you what is the best way for them to do so?
In North Vancouver, these soaps can be bought from Country Health in Lynn Valley or from my social media below. I also deliver orders locally whenever possible but can additionally ship where needed across the country or worldwide. Normally you can find me at artisanal markets locally, too.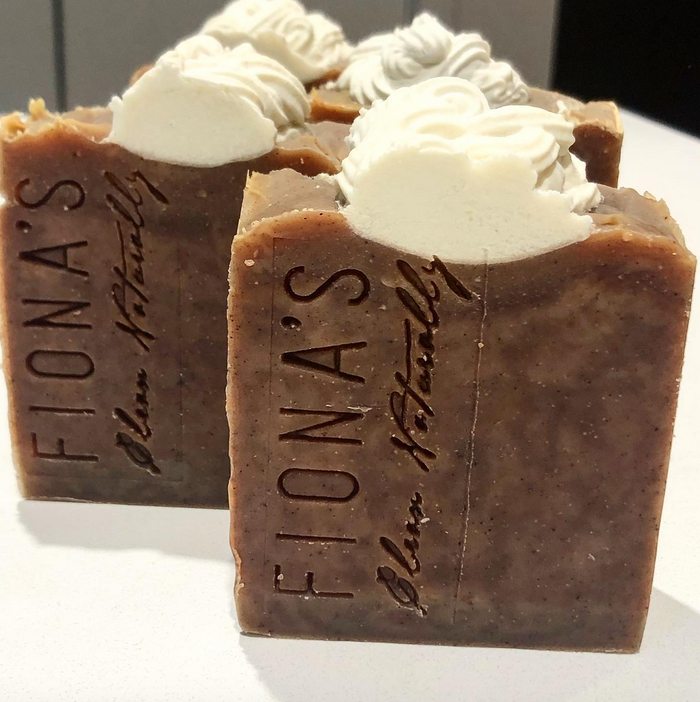 Before operating your local business what were you doing for work or a career?
In addition to managing Fiona's Handcrafted Soaps, I am a full-time Civil Engineer. I am the Manager of the Roads & Transportation at a Municipality.
Outside of operating your business what do you get up to for activities in your personal time?
I am a biker chick! I love riding my motorcycle during the sunny summer days and I also enjoy long walks in the rain.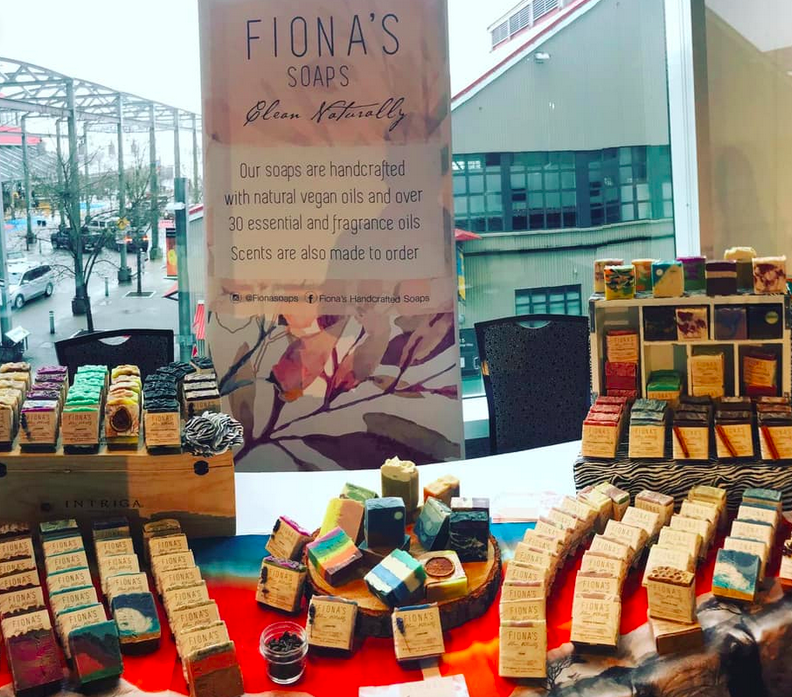 Lastly, is there anything else you might want our readers to know about you or your soap business?
I have an absolute passion for soap making and it shows! Customers have said that they can feel the love in my soaps. Looking forward to speaking with you please consider reaching out to me using the methods below.
For more info you can email vfiona_gy@yahoo.com or connect on Instagram and Facebook.
Pickup location is 2738 Library Lane in North Vancouver