When it comes to getting the most from your health and wellness without a doubt the top area you should be considering is what and when you eat good quality foods. Having an abundance of fruits, vegetables, legumes, nuts, seeds and pure room temperature water can make all the difference in your life. You are what you eat, literally.
You know the old saying "you can't out train a bad diet"? Well that is 100% accurate in terms of how healthy you are, but you can eat low quality food using less calories then you need and still lose weight, which does not mean that you are eating healthy. In fact you can actually gain weight and still look leaner if you are eating healthy as muscle weighs more then fat and eating well alongside fitness or weight training is the best of both worlds.
We need to stop thinking about "losing weight" as that is very vague and not accurate to what it means to be healthy, and focus more on how we feel and the quality of food that we are putting in our bodies.
To make things as easy as possible you can use a meal prep company who will make the perfect meals for your lifestyle goals and deliver them weekly to your home or business. Enter our friends at Feed Me Fit who operate a company that makes all of your meals for you using a science backed approach. Founded and operated by Venessa Stonehouse, who we had the privilege to sit down with and interview for this article.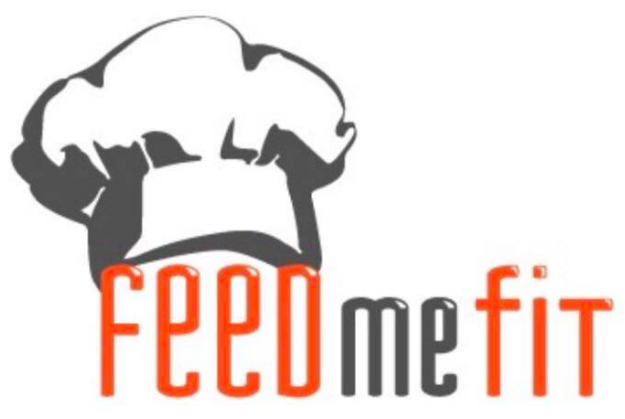 Why did you choose North Vancouver to operate your business and what do you love most about it here?
I was born in North Van and all of my childhood adventures and memories come from these neighbourhoods. I moved away after high school, but when it was time to open a brick and mortar business, North Van was where I wanted it to be. There's just a sense of support and care from friends and strangers alike, that I don't feel when I visit other cities. 
What are the most popular items that you are selling currently and our readers should know about?
We are actually 2 business's operating out of one kitchen. Plant-iful is a plant based company creating products made from plants to replicate ones typically made from meat. We launched our first product, the Plant-iful Patty at the end of 2019. Feed Me Fit is a meal prep and catering service showcasing the versatility of the Plant-iful products by creating individually prepped meals as well as items like Cabbage Rolls and Lasagna (the list is long) for catering events!
How do you find that the local transportation system(s) impact your workflow or employees?
My business is delivery based, so I've had to work the delivery times we offer around getting in and out of North Vancouver.
What are some of the first questions that new customers like to ask you?
1. How much is your service? There is no subscription or membership required to order from either business. We are proud to still offer our substantial meals for only $12.99 each
2.  Why do you have other peoples products available for sale? This community is why these 2 businesses have grown to what they are today, and because of this, being involved with other local businesses has become a passion of mine. I have personally tried and used every product that I offer, and give it my stamp of approval (and I'm pretty darn picky), so people coming to my site can rest assured that these products are of high standard and quality.
In your personal time outside of business operations, what do you get up to for activities locally?
I love hiking and finding new trails with my dogs. I also love the challenge of the Grouse Grind and choose to do that for my workouts a few times a week through the warmer months of the year. When I'm not on the mountain, you can find me at Innovative Fitness on Welch or Barre Belle on Esplanade!
Is there anything else that you might want our readers to know about you or the business?
Although we offer only plant based options, the food is actually for those meat eaters too! We are not here to persuade anyone to eat any certain way. What we are here to do is to provide an easy option for you to incorporate more plants into your diet. It can be hard (trust me, I get it) to think outside the box and create a meal made entirety of plants, and at the same time be nutritious and not lack in flavours or textures. Not to toot my own horn, but I am pretty well an expert at creating delicious meals after all these years of creating hundreds of recipes, and I love sharing these creations and receiving the feedback about how well received the dishes are by the whole family.The kids even liked the food so much, that we are now serving hot lunch in several North Shore Schools!
Lastly, what are the best ways for new customers to get in contact with you?
You can find us online at FeedMeFit.ca as well as on Instagram and Facebook. First time customers are welcome to use the discount code provided on the home page of our website and our shop is located at 1144 Lonsdale Avenue.
Feed Me Fit Meal Photos