If you have walked around Lonsdale Avenue or the surrounding areas chances are you have seen LifeSpace Gardens which are beautiful and functional community garden boxes that grow vegetables and flowers. Which of course is great for the community as a place to gather and share conversation, while also educating people on the process of gardening and helping the local bees, birds and insects find much needed habitat.
For the most part LifeSpace Gardens are in the Lower Lonsdale Shipyards District but we would be happy to see them more in Central and Upper Lonsdale as the community and local business owners learn more about the benefits of having these outside of their stores. Having one of these gardens outside your business is somewhat like a statement that says we are here for the long term and want the community to feel welcome gathering outside our storefront and sharing conversation. While smelling and learning about plants.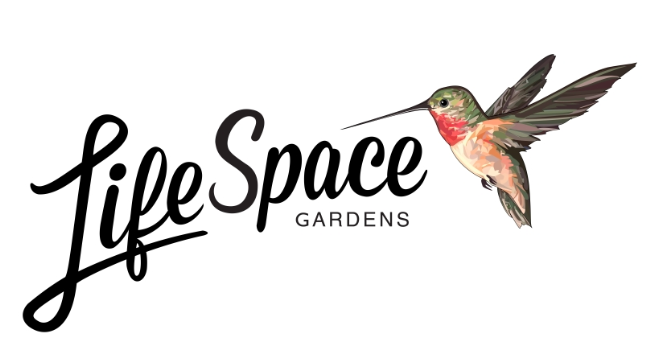 North Vancouver is a great place to raise a family and start a business and with that said LifeSpace Gardens was founded by Wesley Hooper using the help and guidance of Small Business BC. Where he sought out funding and advice from their network after developing a sound business model working through the various functions of his workflow and production costs. It's great to see a sound business model overlap with a healthy community need and it really is a manifestation of all that makes North Vancouver special. A beautiful city coexisting with the wonders of nature.
When you walk around the corridor you will see these boxed gardens lining the streets and you are welcome to eat the vegetables and smell the flowers. If you are a local business owner here on the North Shore or throughout Metro Vancouver you should consider getting one of these mini gardens setup outside to have a gathering place for your customers and encourage the local bees, birds and insects to stop by for a visit. You can find them at Science World and other well known places throughout Vancouver. They make garden boxes for all shapes, sizes and price points.
The gardens are very low maintenance and self watering so you do not have to use much of your time in keeping them growing and looking nice outside your business. Plus you are encouraged to plant the vegetables and flowers that you would like to see and they will work with you to create a custom garden in that capacity. Have fun designing your own community garden.
If you would like more info about LifeSpace Gardens visit their website or connect with them on Instagram, Facebook, LinkedIn and YouTube. As well their business location is 262 Esplanade Ave Unit 8 in North Vancouver and you can reach them by calling 604.770.3090 to have your gardening questions answered in detail.
Photos of LifeSpace Gardens