Life is like a box of chocolates, you never know what you're going to get! We can thank the movie Forrest Gump for that sentence, and it's so very true. Chocolate can spice up life in ways that other foods cannot, so if you are feeling blue from the weather or want to add some energy to the relationship with your significant other, consider getting some chocolate treats. And you may also want to consider combining it with a bottle of wine purchased from one of the many local stores.
In this article we get to learn more about Coconama Chocolate which is based in the Lower Lonsdale Shipyards District of North Vancouver. Kayoko Hamamoto is the co-owner and operator of the business and shares more about the story behind the brand and what customers can expect when buying local chocolate treats from them. You should consider going into their store location to try samples and have a chat with them.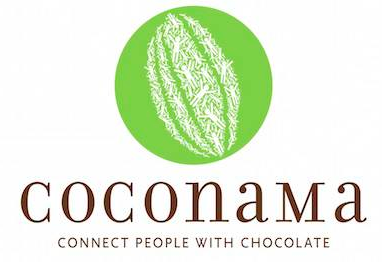 How did you get started with your chocolate business and what do you like about operating in North Vancouver?
We both worked as researchers at a confectionery company in Japan for about 10 years. Taka had developed new products as typified by Melty Kiss. The number of products he developed and brought out has climbed up to 40 in 5 years. Of course it goes without saying that he had forgotten the passage of time and kept working day after day to develop and produce hundreds of products. It is extremely important for him to promote an innovative food culture through developing new products. Eating itself is not just to satisfy one's appetite. Foods with beautiful colours, elegant fragrance and delicious texture satisfy not only the appetite but also the mind. Chocolate is one of the foods that delight all senses with its different qualities: beautiful colour, fragrance, and unique texture, and it is the product that Taka aims to reinvent in order to make the consumer experience even more memorable. Although he has worked with chocolate for over 10 years, he can still uncover new aspects of it. For example, our signature green tea chocolate is very different from traditional chocolate with its beautiful green colour, rich taste with Umami and bitterness, and smooth texture. Chocolate is a luxurious product with great potential, and we would like customers to discover and enjoy its many exciting facets.
What are your most popular chocolates and your inspiration(s) in creating them?
Salted Caramel Coconama Truffle. Taka developed this. He says that there's no inspiration but the key is to keep "thinking" about how he can create "new" things that may not have existed yet in the world, for taste, texture and aroma. Constantly challenging ourselves to get better with production.
What do you currently offer for specials or promotions?
Free delivery throughout Metro Vancouver areas with the purchase of $20 or more of our chocolates. You will have to order them in advance and chat with us about the order to see if we can deliver to your area.
Outside of operating your local business what do you get up to for activities in your personal time?
We both like snowboarding on the North Shore mountains such as Grouse, Cypress or Seymour, plus hiking through those areas, and of course eating and drinking at the many local restaurants and bars throughout the Lonsdale Avenue corridor.
Lastly, is there anything else you might want our readers to know about you or your business?
My husband is co-owner, his name is Takanori Chiwata. Our concept is to "connect people with chocolate". We are proud to create products that bring people together and bring joy to their lives, from cacao farmers to consumers, and also keep inventing products that make the consumer experience even more memorable so that people can communicate through Coconame Chocolate. That is the most important thing for us!
If you would like to try their chocolates or make a custom order you can head over to checkout their website or connect with them using social media apps on Instagram and Facebook.
Business location is 264 1st Street East in North Vancouver
Customer service is info@coconama.com or 604-770-1200