When you have a nice home, condo, townhouse or similar and you want to add additional beauty and conversation piece(s) you often install a fish aquarium with LED lights and tropical fish to enjoy. There are over 33,000 different species of fish on earth so this allows for tons of options to make a truly customized aquatic setup for yourself and family. Depending on the colours you like and your overall budget.
In North Vancouver Wet Habitat is one of the leading local companies providing Fish, Shrimp, Plants and Aquariums to locals looking for something unique and special. In this article we sat down to chat with Dariusz Dudarewicz who is the owner and founder of the business to learn more about what they offer and understand the story behind the brand. He has been very busy these past few weeks with an increase in orders and sales due to people being stuck inside and wanting to upgrade or install aquariums to help to pass the time.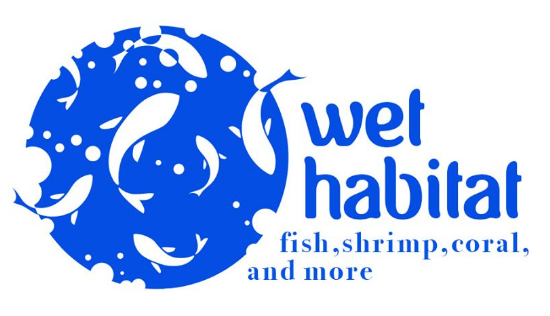 How did you get started with your fish tank and marine animal business?
When I was 6 or 7 I asked my dad to get me a dog, he replied that I can forget about a dog and it has to be a "home-based" animal like a hamster or an aquarium. As we moved house and finally I had my own room – I filled it with tanks. From Piranhas to Electric Eels and Guppies, I wanted it all and spent most of my time and money at my local fish store. I studied economics and for 22 years and I was a software and hardware salesperson. From start-ups to corporations like Apple where I have spent many years. Sales can be well paid but the level of stress and chaos it brings to your life can be unbearable. The competition is fierce and at the end of the day, you pay with your health. I decided to quit 10-12 hour days and instead follow my passion and open a shop that would address the things I miss in my life. When I was a kid I remember the excitement on my way to the fish shop, the moment I and my buddy would walk downstairs to a dark room, only lit by the light coming from aquariums. It was magic. It was another world.. stress free and full of amazing water creatures.
What do you like the most about doing business in the community of North Vancouver?
I have met so many kind and open people along the way. Covid has separated us for a while but we did still feel the warm support of the local community. Locally I am just surprised that everyone around knew me so fast (who I was) and made me feel very welcome and happy in the first few weeks after opening the store. North Van is very nature-focused and people are out and about walking, jogging, and stopping by to chat with each other. As I am writing this we are all in "isolation" but I can hear everyone online and on the phone asking how are we doing and when would the store be open again. I believe we are past the stage of being shocked and now try to adjust to the new reality and social distancing. We had to temporarily close the store but we are open again and what a time to start a business, I don't consider this business work as I get to do what I love every day – take care of your habitats and share the passion of planted aquariums together.
What are some unique products and fish that you sell that other shops don't have?
We try to focus on items that other stores are missing in the space of aquatic accessories and animals like rare fish, ornamental shrimp. The other thing is that chain stores, unfortunately, focus on dog food and the fish section is always unappreciated. Tanks are dirty, fishes are not parasite-free and when they do get sick, they are not even medicated, or separated from other fish. We have to ask ourselves what is the natural environment of that specific fish and try to achieve an environment in our limited glass space that resembles their biotope, in other words, natural habitat. To be able to do that we have a very big variety of hardscape (rocks and stones), different sizes and types of gravel, and soil (made from volcanic lava) that creates an extremely nutritious substrate for all kinds of water plants. Plants need light, here we also wanted to bring lights that will support amazing plant growth and will be competitive in price. We have paired up with distributors from outside of Canada and a few locally to bring products that will help you create any type of "underwater scenery". We also took the long way when deciding what do we want to offer, so we decided that we can't offer everything and that the plants, shrimps, and fish need to work together in harmony. We paired fish with shrimp, making sure that the species are well together in a tank and not aggressive towards one another. Every client has a different need, some come to our one on one classes where we sit down and explain what is required to set up their first tank. Other clients have a big aquarium at home or office and require someone to come in and regularly perform maintenance, change the water over, trim their plants, and conditioning, etc. We also offer delivery service and maintenance visits of any tank size or work that needs to be done.
If a client wants a custom tank install for their home what does that process look like?
We would sit down with a cup of coffee and talk. The more I get to find out and discover about the person interested in an aquarium – the more accurate the end result will be. There are endless ways we can design the tank. We have all the hardscape items that we can play with. We can help to set up a Dutch-style flower garden, busy community mixed tank or under/above water paradise for amazing colourful crabs. We want to meet the expectations of our new aquarium owners on their new journey, that road to the first successful aquarium can be fun, exciting, an amazing learning curve about nature…..or a nightmare. I remember my first tank and first visit to my local fish store. I wouldn't want anyone to miss that "electric" feeling.
In your spare time outside of running the business what do you do for activities?
I have 2 bull terriers and they take up my free time during walks around the neighbourhood. I have several tanks at home and they also need care and attention. Lately, it has been all around the covid19 virus and trying to stay safe in the pandemic. In the meantime, we try to keep the tanks full of new fish but lately the shipping costs and availability of imported goods is very limited and way more expensive. We stay active online, with advice for our customers and our daily updates through Instagram, where we record videos and display photos of our fish and shrimp and other items that we offer in-store and on our website (below).
Is there anything else you might want our readers to know about you or your business?
Aquariums these days are becoming more and more personal. With the ability to decide on every item inside, being able to grow plants from tissue culture all the way to their full size. We started to open up the tanks and grow plants that raise above the surface of the water. Having access to stones from all over the globe we can choose between dozens of colours and textures. It is very important for us to show people how aquariums can look and that a fish shouldn't be put in a bowl. Our store has something for all levels of experience and we are happy to spend time with you in and outside the store when you have questions. If someone has a busy office and would like to set up an underwater garden – we are happy to do that as well, a colony of shrimps? No problem, we deliver and offer maintenance after the purchase and installation of the aquarium.
If you would like to ask questions you can visit their website and connect with them using social media on Instagram and Facebook.
Store location is 2114 Old Dollarton Road in North Vancouver
Customer service is wethabitatinfo@gmail.com or 778-828-6505