The Lonsdale Avenue corridor of North Vancouver is a culinary mecca in terms of the variety of dining experiences and the overlap of worldly cultural influences. Along with the amazing walkability of the neighbourhood, we have the makings of one of the best high streets in Canada, not to mention one of the oldest in the Lower Mainland.
Adding to this amazing quality of life is the newly opened Chop & Chew lounge located in Central Lonsdale adjacent to Vanak Grocery Store and Brazza Coffee. With a patio out front for enjoying people watching and taking in the energy of the city, and a garage door that rolls up to open up the whole space for a great cross breeze. The eatery gives off a vibe of casual fun dining with well selected beers and spirits.
Shayan is the co-founder of the establishment and has been living on the North Shore since he was 14 years old. Cutting his teeth while working with the Earls Restaurant group, which means he understands processes and scaling a business from top down. It's always inspiring to see locals from the area getting together to open businesses because you know they are doing things from the heart and have the best interest of the community in mind. On top of employing locals who need jobs.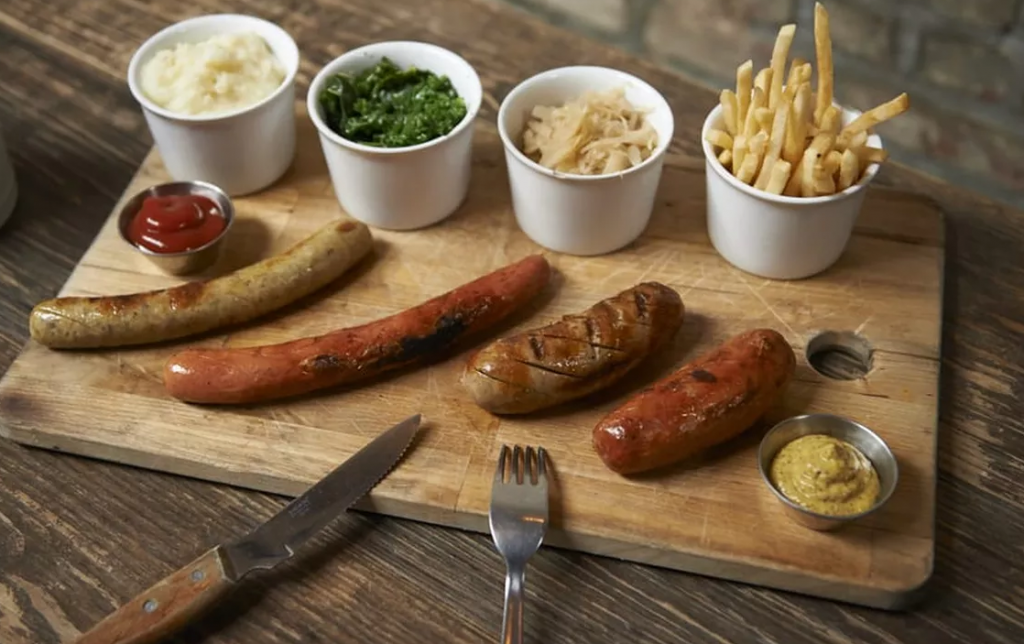 We will be interviewing the business owners and chef very soon to get more details for you about the eatery and menu which will include various types of sausages, sauerkraut, coleslaw's and locally brewed beer, so you can check it out for yourself, but in the mean time you can visit their website and connect with them using social media apps on Instagram and Facebook.
The restaurant is located at 1842 Lonsdale Avenue in North Vancouver
Customer service is info@chopandchew.ca and (604) 971-2475