What makes the best Chinese food experience? We believe it is a combination of legacy, tradition and quality proven menu items that are consistent and delicious. North Vancouver's oldest and finest Chinese Restaurant is located at the base of Grouse Mountain across from the Cleveland Dam and Capilano River/Lake. It has been in operation for literally decades and has had the same cooks and staff the entire time. To say the family who owns and runs the restaurant loves what they do would be an under statement. They are 3rd generation Chinese food professionals making the best tasting and highest rated Chinese takeout and delivery anywhere on Vancouver's North Shore. If you drive up Lonsdale Avenue right to the end in Upper Lonsdale and follow the roadway West, you will find yourself heading towards the restaurant.
In this article feature we have the distinct honour to speak with Alex and Annie and share the story behind CC's Chinese Restaurant aka Drunken Monkey. Eateries with the history of this place are very hard to find these days and when you order from them and mention Lonsdale Avenue Magazine you get 20% off takeout items and 25% off frozen food items that you can prepare at home. This deal is exclusive to our readers so make sure to mention and take advantage when you order takeout to enjoy with your family. We suggest that you order more food then you can eat and refrigerate some of it as it makes for excellent leftover meals for the following days after. Look out for their new cooking classes coming soon too!
How did Drunken Monkey first get started and how have you enjoyed the past 50 years on the North Shore?
The Drunken Monkey story started in Vancouver's China Town. My Grandfather C.C. Sun fled China to avoid the conflict there during World War Two. He made his way to Taiwan, and eventually secured passage to Canada. He opened his first restaurant called "Jade Palace" in Chinatown in the 1960s and ran the restaurant until the landlord raised the rent to such an extent that the business was no longer viable. He took his family and all his savings to North Vancouver, bought a parcel of land, and opened "Capilano Heights Chinese Restaurant" at 5020 Capilano Road in 1972.
I worked at Capilano Heights throughout high school and university, learning the business with my grandfather. After I graduated I decided to spend some time in Taiwan to study Chinese language and history. I loved it so much I ended up staying and eventually met my wife Annie there, and we decided to open our own restaurant in Taiwan, the "Drunken Monkey". My grandfather lived to see us open our restaurant back in the lands that he had left so long ago, but passed away shortly after. My mom, Kathleen Sun, continued running Capilano Heights during this time until she had to retire for health reasons in 2018. Annie and I made the hard decision to sell our restaurant in Taiwan and return to Canada to keep the restaurant here running. We decided to rename the restaurant "CC's Chinese Restaurant" in honour of my Grandfather and to let people know that we wanted to integrate a lot of what we learned from running the Drunken Monkey.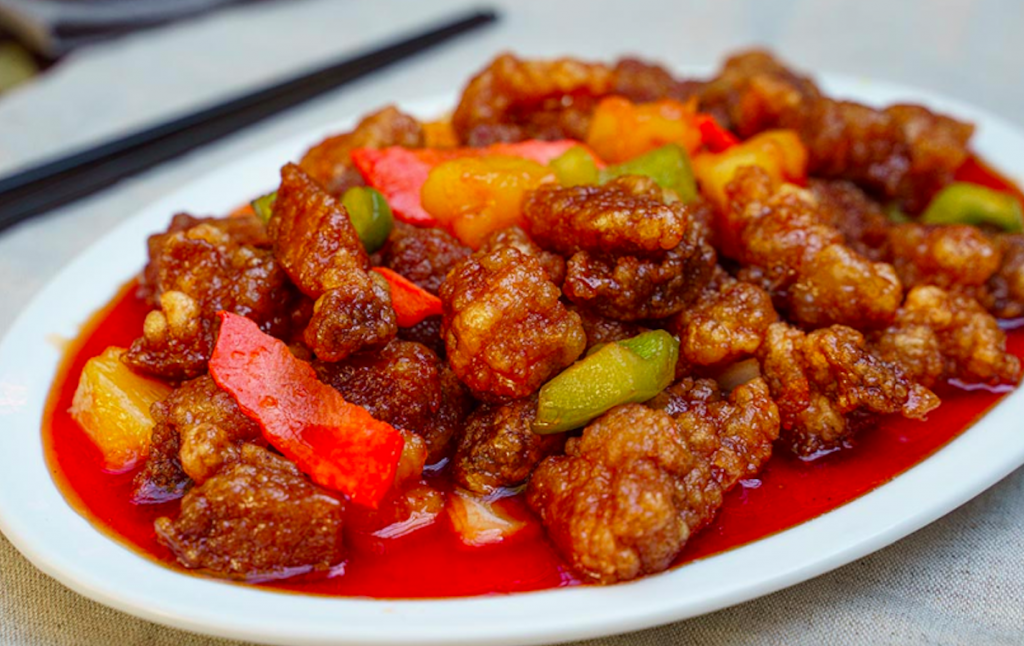 What are the most popular food and drink items on your menu that customers enjoy?
Our most popular dishes are our classics: Chicken Chow Mein, Sweet and Sour Pork, Lemon Chicken, and our wide variety of Fried Rices. We've been very fortunate to have had the same cooks for over 30 years, so the taste of our classic dishes are very consistent and many people feel nostalgic for them.
How would you describe the inspiration for the menu and dining experience you have created?
We've tried to maintain the legacy that my grandfather created with this restaurant, and be true to the food that helped him build a living and that helped delight so many people for so many years. Our overriding principle has been respecting that history while slowly introducing new and different dishes from our experiences in Taiwan.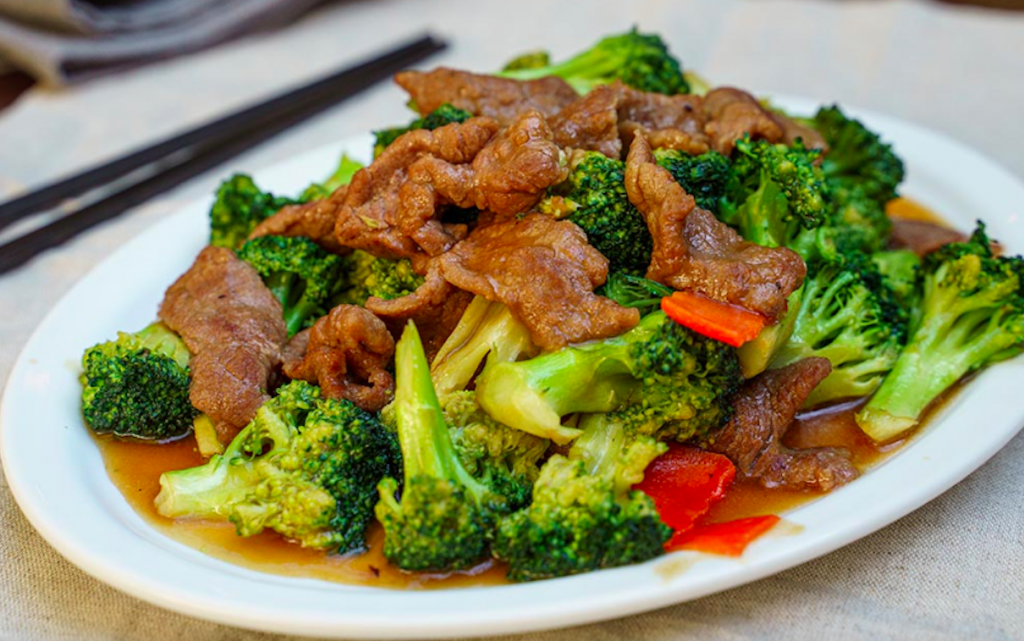 How has the covid situation changed or altered the way in which you operate the restaurant?
Covid has made our operations challenging, as it has for just about every other small business operator. The food and beverage industry has been hit especially hard and it's been incumbent upon us to adapt with minimal help from government. We've had to change our entire business model from a primarily dine in experience to an entirely take out and delivery model. We're lucky in that we already had a very strong take out business and have many loyal customers, but we've definitely felt the hit.We've had to be quick on our feet with things like getting delivery services set up, finding suppliers, finding staff, and keeping up with Covid developments. We're also trying new things like our new line of ready made frozen food. Everyone is having to adapt to the new world we find ourselves in and we're no exception.
What are you currently offering for ongoing pickup, takeout and delivery promotions?
We currently provide pickup and takeout. Also delivery via Uber Eats and Skip the Dishes. As well as having all day happy hour until Nov 20th: 15% off from 12 to 4pm and 10% off from 4 to 9pm. If you follow us on Instagram and Facebook below we will also offer you additional discounts on the food you order.
If some of our readers own local businesses and want to do catering, what does that look like?
We love to cater events! We've done church events, corporate events, elementary school hot lunches, retirement home packages, and of course wedding banquets. We have offerings for every budget from a $10/head basic package to seafood banquets. We specialize in buffet style catering, though we are able to prepare individually packaged meals as well. We of course also offer our new ready made frozen food as well which is ideal for busy people looking to have something ready in minutes.
Outside of operating your restaurant, what do you get up to for activities in your personal time?
Annie and I are both avid cyclists and hikers! We both love the outdoors and love to spend our time in the local mountains or on the bike paths. We used to love going to the movies, but we don't feel comfortable visiting theatres again just yet. With the birth of our baby boy Ben three months ago we've spent a lot of time just strolling around our neighbourhood. We live in Lower Lonsdale so the new developments at the Shipyards have been very exciting for us and we love walking around the area.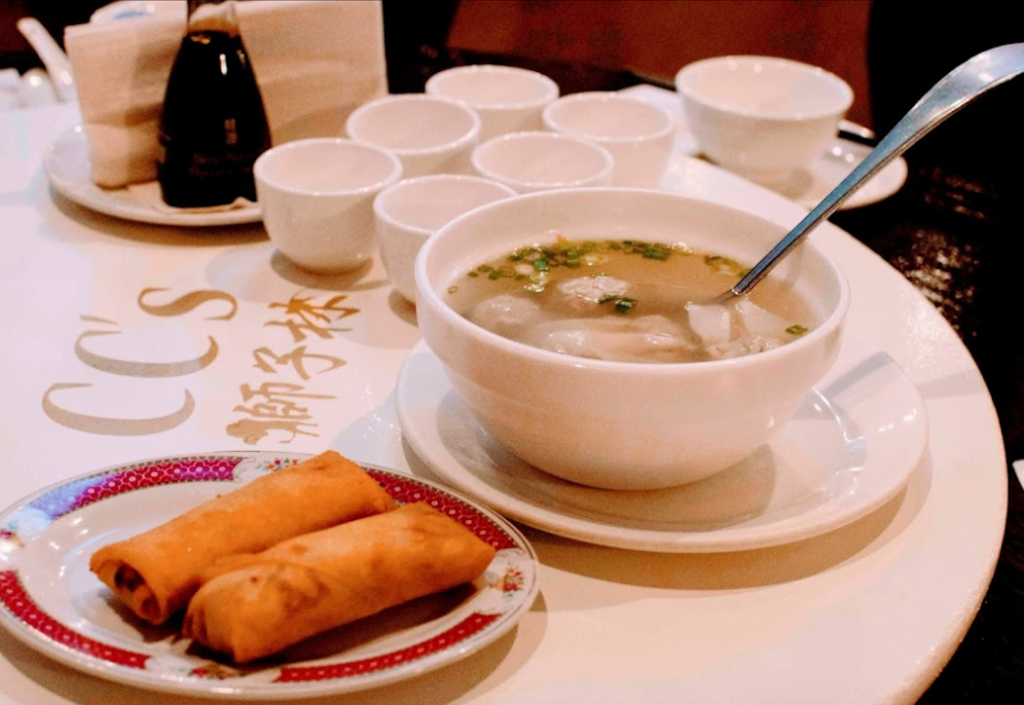 Lastly, is there anything else you would like our readers to know about you or Drunken Monkey?
We'd just like to express how grateful we are to the community for sticking with us through the years and especially through this difficult time we find ourselves in. Many faces I've seen for my entire life and we are so happy we're able to keep providing delicious food for them, even if we're not able to invite them into our dining room at the moment. We'll be here when Covid is behind us and we look forward to welcoming everyone back. Also we'll keep you updated when we have our cooking class ready to get going!

For more info about the Chinese restaurant and their food items for takeout and delivery you can visit their website and connect with them using social media apps Instagram, Facebook, TripAdvisor and Yelp.
They are located at 5020 Capilano Road in North Vancouver
Hours of Operation – Wednesday to Sunday from 12noon to 9pm
Customer service is ccdm@capheights.ca or 604-987-9511