Having healthy beautiful looking skin takes work, especially as you age. With the heat of the sun and the dehydration of UV rays, not to mention the free radicals in our systems and pollution in the atmosphere, our epidermis gets beat up over time. Having a daily routine of hydration and facial massage can keep you looking younger and feeling better about the person that you see in the mirror.
Working with a professional to find a treatment program that works for you is always the best course of action. This is where our friends at Celebrity Laser and Skin Care based here in North Vancouver come into the equation. You can get to their business location from downtown Vancouver by driving over the Lions Gate Bridge as it's located right close to it on the North Shore. We spent some time chatting with Maryam Montazeri to get to learn more about the business and how people can benefit from their many treatment options. Check it out below.
How did you get started with Celebrity Laser & Skin Care and what do you like about operating in North Vancouver?
Maryam moved to North Vancouver from Montreal in 2012 and was always passionate about cosmetic and beauty procedures, so she decided to follow her dreams of owing a medispa of her own and took over the ownership of Celebrity Laser back in 2013. Since then she has been serving the community and building a great reputation locally.
What are the products and services that you offer to customers?
We offer the following in house services: skin tightening, skin resurfacing, skin rejuvenation, hair removal, botox, filler, PRP, and women's wellness. The skincare products that we work with are from the following respected brands: Zo Skin Health, Skinceuticals and Glo Mineral Make Up.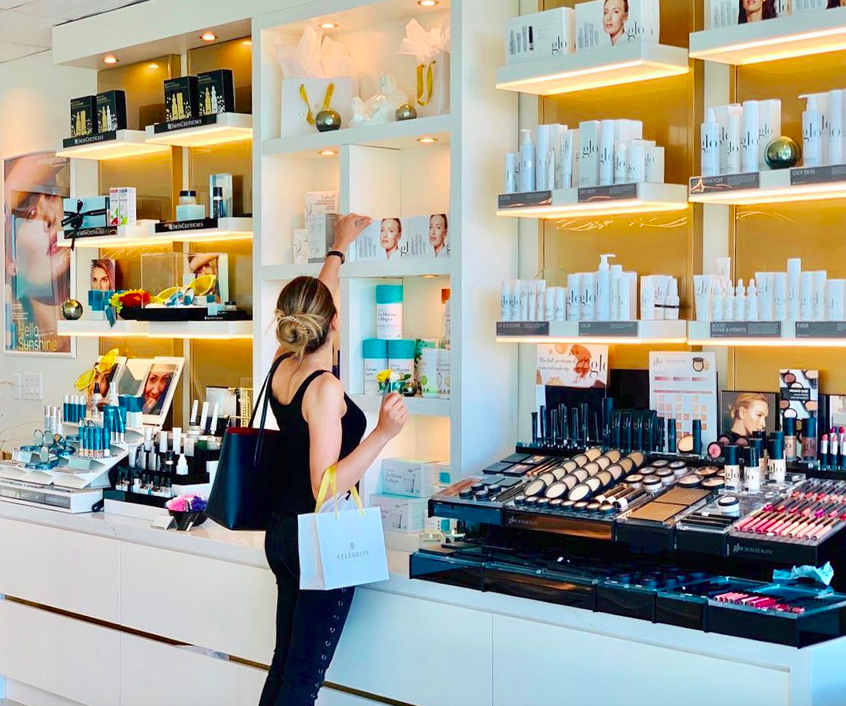 Lastly, is there anything else you might want our readers to know about you or your business?
Celebrity Laser & Skincare came from a passion and desire to live well in all aspects of ones' life. As we have grown as a company together, we've come to recognize some key elements lacking about this ever-changing industry. All too often, companies and individuals focus on only one aspect of "self-care".

At Celebrity Laser, we believe that self care encompasses the mind, body and soul. Which is why we customize each treatment plan for each of our clients. We are located in a beautiful penthouse ocean view location in North Vancouver and our clients can feel a sense of privacy, comfort, and relaxation that is unmatched in the area. We are here to give you the Celebrity experience.
For more info or to book a consultation you can visit their website and connect with them using Instagram and Facebook as well as read their hundreds of 5 star reviews on Google.
The address location is #402 – 850 Harbourside Drive in North Vancouver
Customer service is info@celebritylasercare.com or 604-912-0220
Video Celebrity Laser & Skin Care
Photos Celebrity Laser & Skin Care