When it comes to owning a home and wanting the yard to not only look beautiful but be functional, then working with a local landscaping and yard design company is a must. And choosing one with a proven track record of success both amongst their peers but also from client reviews is very important to ensure you get the finest results for fair market value. This is why we are so stoked to have the opportunity to learn more about Calumma Creative Landscapes who have won many awards in Ontario and are soon to be operating here on Vancouver's North Shore and across the Lower Mainland.
Taylor Fifield is the owner and operator and is excited to become a part of the North Vancouver community and get fully ingrained with the lifestyle here. You can learn more about him and the business in the detailed conversation that we had with him below. He offers a free 15 minute phone consultation to see if working together is a good fit and can also come to your property or worksite to do a walk-through and answer questions.
How did you get started with your landscaping business and what do you like about operating in Deep Cove North Vancouver?
I have been in the landscape design and build industry for 15 years, in Ontario. I am moving to Deep Cove in October 2020, and will be launching Calumma Creative Landscapes in the hopes to work with some wonderful clients and build stunning modern landscapes. Vancouver has mind blowing scenery, and the landscape designers and architects are pushing the limits on creative design. As I have always loved Vancouver, my dream is to be able to fit in there with the other designers and express my style and use my expertise to help home owners get their dream backyards. With Covid-19 changing the world as we know it, it has never been more desirable to customize your home and create spaces that make you feel relaxed, take away stress, encourage creativity and promote healthy living. I have always wanted to live in Vancouver, and now that I am married and my wife is on board to move, we are finally pursuing our dreams! Look out for Calumma Creative Landscapes in the near future!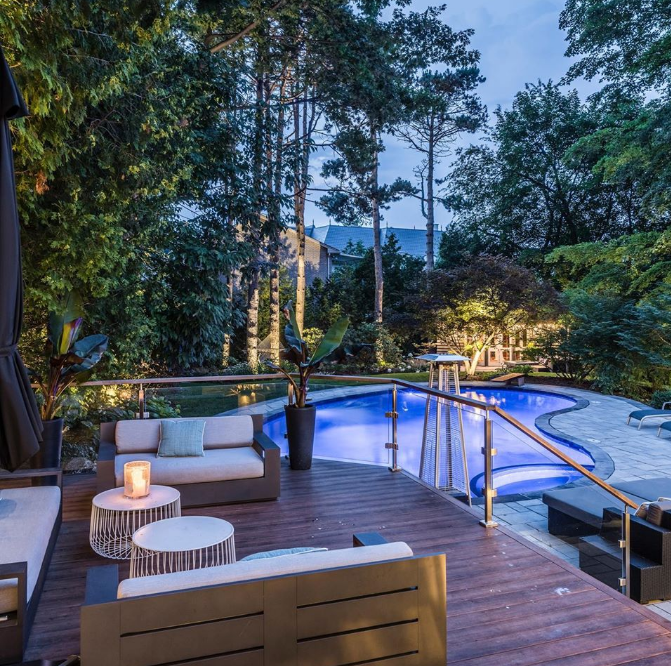 What are the products and services that you offer to customers?
We offer custom and award winning landscape design services, consultations and project management. Our design process is finely tuned and our clients are always happy with the results of their drawings. Hiring us to stay on board with project management will ensure that the vision is executed with precision and an acute attention to detail. Our firm is currently in discussion with and will be working with some of Vancouver's top landscape installers, stone masons, carpenters, pool builders and garden nurseries to ensure that the team working on your site is talented and professional. The business model we follow ensures that we are capable of building creative spaces, with unique materials and our designers are not limited by the skills of an in-house team.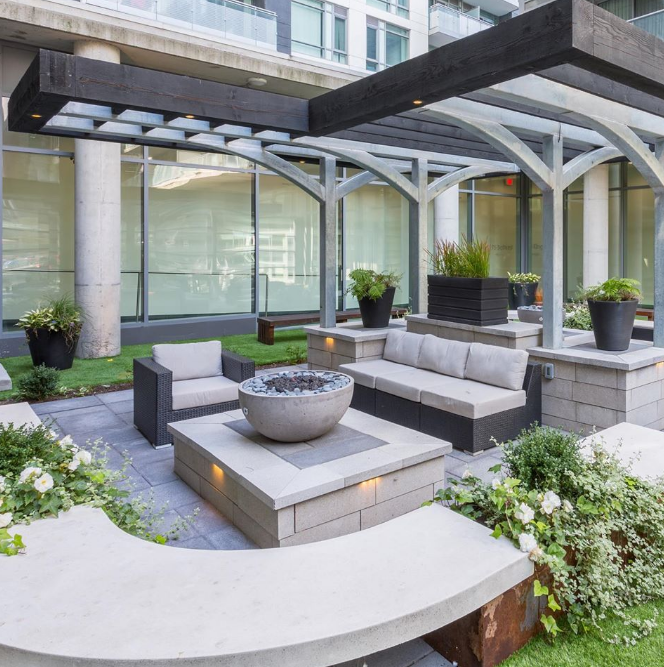 If our readers want to purchase products or services from you what is the best way for them to do so?
The best way to get in contact with us is a phone call, email, Houzz, Facebook or Instagram. We are always available to discuss your project wishes, answer your questions and provide estimates for designs and construction projects.

Current phone number: 416-889-3272
Email: info@calumma.ca
Instagram: calumma.creative
Houzz: Calumma Creative Landscapes
Facebook: Calumma Creative Landscapes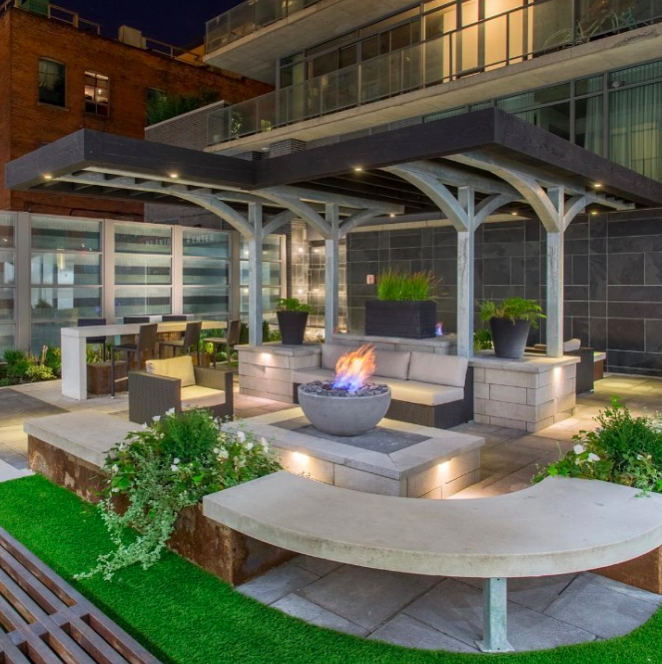 Before operating your local business what were you doing for work or a career?
I have always been in the landscape design and build industry. My first job at 15 years old was in a garden nursery, followed by working in landscape construction, running my own crew and taking on full projects. I then attended college for landscape design, and have ever since been working as a designer / consultant and estimator. My portfolio is full of work that I have personally designed, and much of which I have had a large roll in project management. I played an integral part in the last business I worked for (Land-Con LTD), helping it grow from its start as a small company doing simple patio jobs, to eventually building large front and backyard renovations with pools, cabanas, fire pits, water features and more!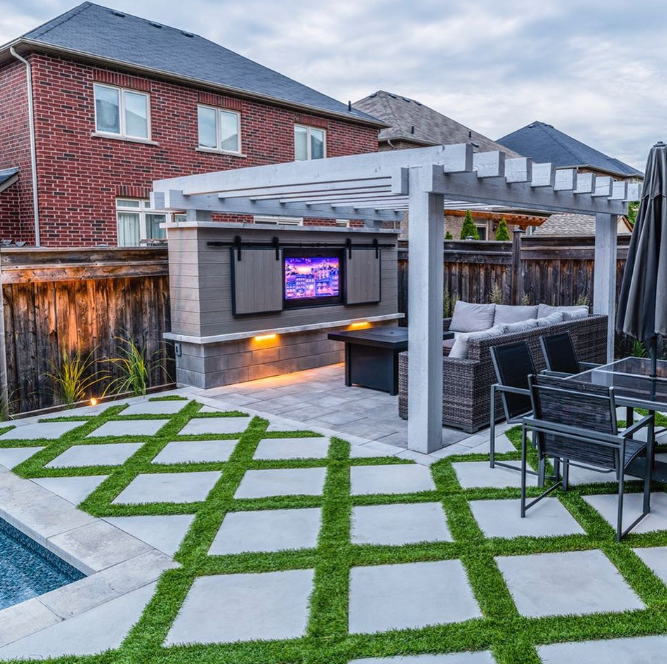 Outside of operating your custom yard design business what do you get up to for activities in your personal time?
I love to be outside. Hiking, snowboarding, exercising, playing with my future dog (hopefully getting him next week!), kayaking, swimming, relaxing at the cottage.. having a beer! (can you see why I want to move to BC?!) I love music! As a hobby I like to DJ house and techno music, and can play for hours on end getting lost in a musical vibe! Hopefully this can turn into a Friday / Saturday night club gig in Vancouver! Watch out for my DJ name, "Ray"! 😀 I love to cook! My wife and I take pride in eating healthy, delicious food and can be found cooking dinner almost every night! We spend a lot of time together doing all of these activities mentioned above. I love to travel! To name a few places, I have been travelling through South Africa, Brazil, Thailand, Cambodia, Dominican Republic, Italy, Spain, Portugal and all over Canada and USA! Prior to Covid-19 we loved to go to restaurants, patios and bars, and being with friends and family. Hopefully soon this can happen again!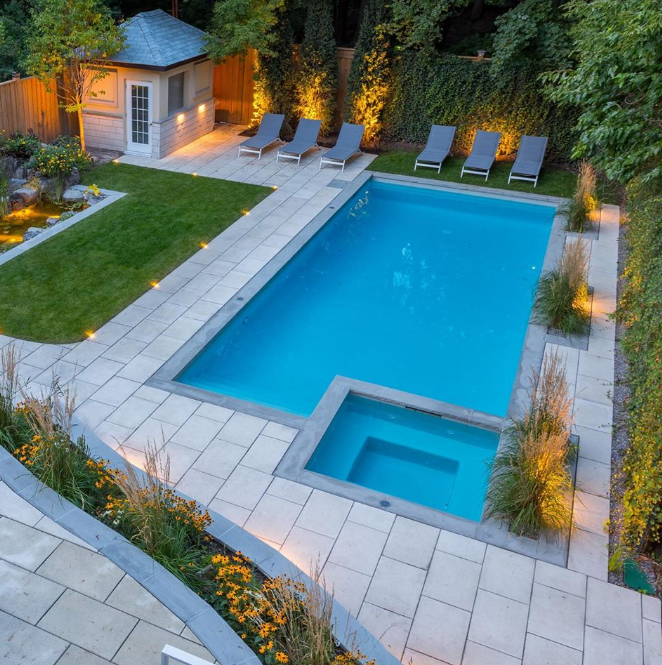 Lastly, is there anything else you might want our readers to know about you or your landscaping business?
Yes! As a new-comer to Vancouver, I would be honoured to have the opportunity to work with some of the great people that live here. Even though my portfolio is not from Vancouver, I am SO excited to share my talents and love for design and problem solving in this new city. I am very confident that when given the opportunity to work on a few residences, I will provide nothing but sheer passion, excellence and perfectionism. If you call Calumma Creative Landscapes for your landscape project, it will be a great decision for your property or renovation!
For more information you can checkout their website.
Address location is 2094 Parkside Lane in Deep Cove North Vancouver
Customer service is info@calumma.ca or (416) 889-3272