This is a great time of year to start planning for your landscaping and yard design needs around your home and property. As the weather becomes less rainy and we have more sun, the ground will dry out and things will normalize into a flow that allows for the best results from a customized landscape design. Getting your yard setup in a way that is user friendly for your family hugely increases the resale value of your home and of course adds to lifestyle utility while you enjoy the space. Using different textures, colours, stones, plants, lighting and water features can make things feel alive.
In this capacity we are excited to chat with Mike Koch from Blue Bear Landscape Construction to get to know them and their business more for our community and readers. They recently won an award from the BC Landscape Awards for Excellence so you know they are serious about getting you results. During the summer months many people spend a lot of time outdoors, and why not enjoy your space to the maximum with a custom designed landscape setup. You could be the envy of your neighbours and host gatherings with your friends and family in the near future once the covid restrictions are changed. Checkout what we discussed below and contact them at the bottom of the article to ask questions and get a quote.
How did you get started with your landscaping business and what do you like about operating in North Vancouver?
I started my company in 2017. I had already been working in the landscape construction industry for 10 years. When my former boss retired I decided to do my own thing. I grew up in North Vancouver in the Upper Lonsdale area so working here means I get to work closely with friends, relatives and other great North Vancouver contractors.
What are the landscape products and services that you offer to customers?
At Blue Bear we specialize in high quality landscape design and construction. Anything from water features, outdoor fire pits, patios, walkways, pergolas, paving stones, retaining walls etc. We work one on one with a client to ensure the final product is exactly what they are looking for.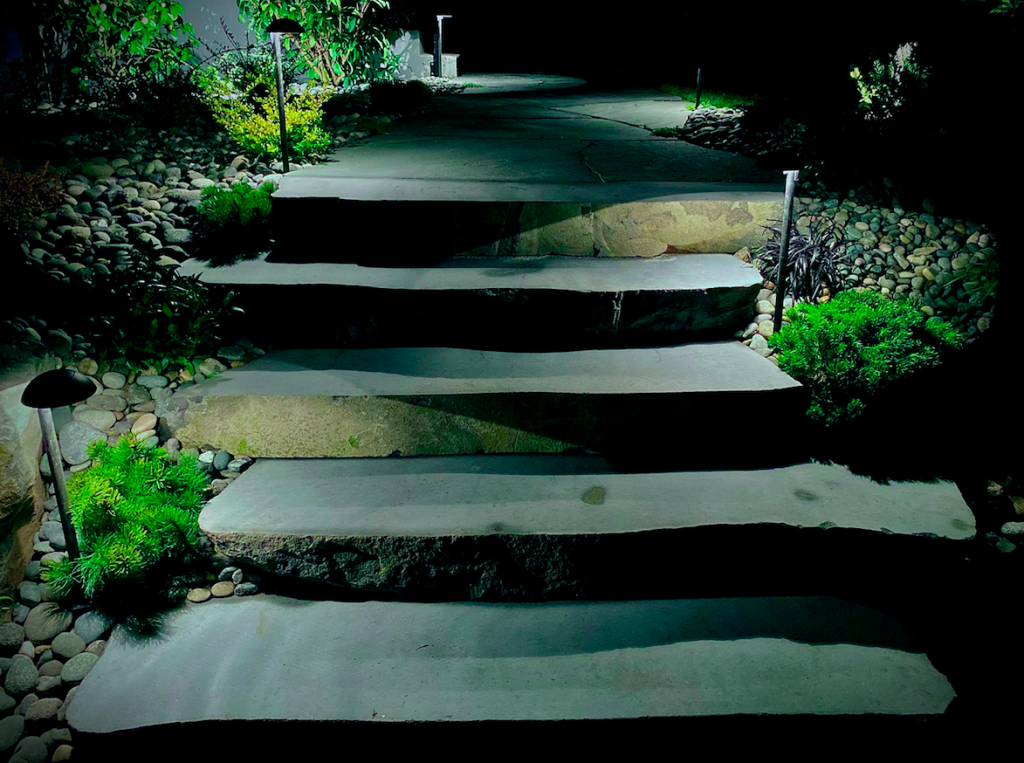 Before operating your local business what were you doing for work or a career?
Before I started my own company I was working with another local landscaper who has since retired. During that time I received my Red Seal in Landscape Horticulture at Kwantlen Polytechnic University.
Outside of operating your business what do you get up to for activities in your personal time?
I have a 10 month old daughter who I enjoy spending my time with and watching her grow. When I do have spare time you will find me on the slopes at any of the local mountains, or working on a project of my own. There's so much outdoor activity to enjoy here on the North Shore.
Lastly, is there anything else you might want our readers to know about you or your business?
In this uncertain time we are still operating as normal, while following all the rules of physical distancing. We can work with you to find what you need at a price that you can afford. We offer video calls too if you need to show us some part of your yard or similar while we work through a quote for the work at hand. At the end of the day, we work hard to ensure all of our clients are satisfied and we don't rest until that happens. We are looking forward to speaking with you.
For more info, to ask questions or get a quote, visit their website
Connect with them using Instagram and Facebook
Office location is 711 Braemar Road East in North Vancouver
Customer service is bluebearlandscape@shaw.ca or 778-238-3436