Do you own or work with a local business here in North Vancouver that sells packaged products or similar? Chances are you are going to need custom label design and printing services or perhaps even consulting for the best way forward for your product packaging. The way a product looks and feels lends itself to how customers feel about the brand and it's important to assess your competition and other trends in your industry. While being conscious of keeping costs reasonable and working with a partner who can scale with you over time.
In this magazine feature we are excited to chat with Dan Sabatino who is the Director of Marketing for Altro Labels, a company based here on Vancouver's North Shore. They have a ton of experience in the field along with a great setup and infrastructure, not to mention they have worked with well over 500 businesses across Metro Vancouver. If you want best in class label printing and to feel like you matter, we suggest you chat with them at the bottom of the article to ask questions and get a quote.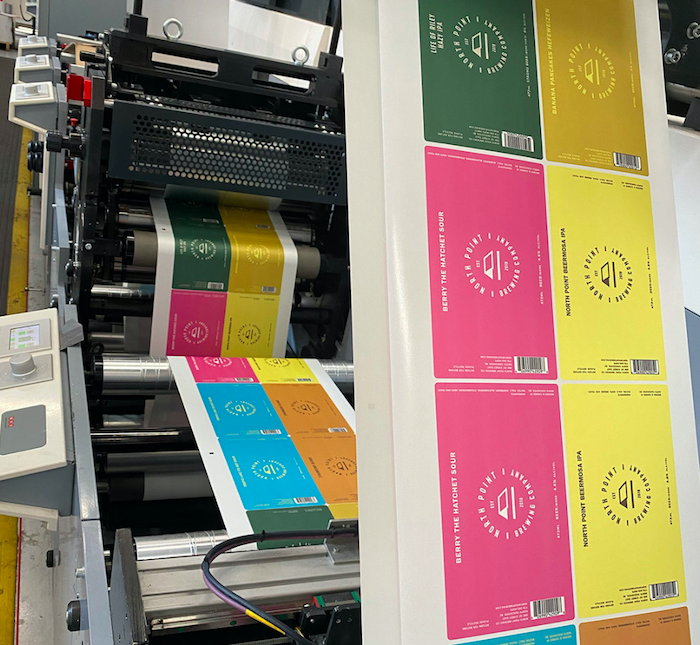 How did you come up with the idea of starting your own custom label printing business?
We're a family born and raised in the industry so labels have been around us for 30 odd years. In late 2019 we branched off to start Altro. It's both passion and vocation.
The idea was to put customers first by helping brand owners, product managers, and designers solve the well-known pain points of working with traditional label companies. Things like slow turnaround, attitude, high prices, or simply being out of touch with trends in marketing and technology – we solve those problems. Customer experience is our first priority.
What industries and businesses have you worked with and around before in your past career?
Everyone on the team in one way comes from the label, print, and graphic design industries but our marketing director built his chops in advertising agencies and the music business. He's our resident rockstar, you've heard his music before, and you'll find him nerding out on packaging. Our amazing managing partner is an MBA wielding engineer and label lover who also spent time in custom home development.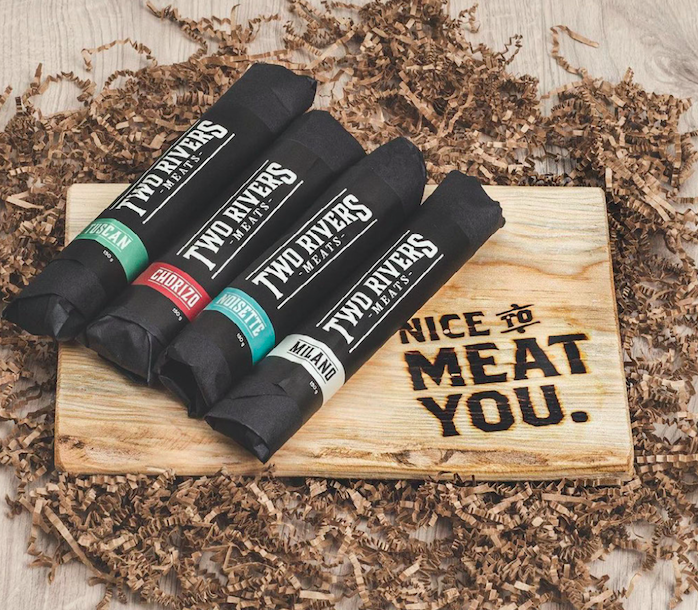 What are all of the different types of labels and services that you offer customers?
I want to say "labels and stuff", but that's probably not enough information eh?
Altro has four business units – custom, blank, branded tape, and design. Let's assume you're new to these, we'll explain a bit about each.
Custom labels are used in nearly every industry and we categorize them into 6 groups – food and beverage – beer and cannabis – wine and spirits – cosmetics and home – pharmaceutical and durable – sports and wellness.
Label options are based on your category needs, which boil down to choices within 4 categories a) material b) finish c) print technique and d) special considerations.
Materials include papers, film, waterproof, metallic, clear, holographic, recyclable, and shrink sleeves. Finish is level of shine – the top coating of matte or gloss. Print technique creates textures where you can feel the elements and the ink is raised. These include foil stamping, embossing, spot finish, screen printing, and all sorts of digital high builds. Special considerations like removable labels, variable data printing, glow in the dark, and product security are popular.
The blank unit is sheet labels, roll labels, direct thermal, thermal transfer, and thermal ribbons. The materials and finish are the same as custom. People use these for shipping, grocery, inventory, barcodes, and so many more. We sell these commodities online, through account managers, and from our main offices.
Custom Branded tape is one of our most popular add-ons due to the serge in e-commerce. You have two material options, kraft and poly. Kraft is the material used by Amazon and poly is a thicker version of packing tape. They can be printed any colour you want and feature your logo or name. Pretty sweet.
Design is the collaborative process to build new labels using your existing brand assets. Working with the best labels in the game every day hips us to the latest trends and we love to share the knowledge.
If a local business is new to product branding, what do you recommend for them to get started?
As with most things, it's important to understand both your own identity and that of your customers. Once that happens you'll see everything come into place real quick. It's all about communicating an authentic message that relays. We suggest researching products you love and seeing what works for them. Oh, you can also just give us a call and we'd love to talk you through it!
What are some new and emerging label concepts that are trending right now with partners?
Removable shrink sleeves and labels with perforation are all the hype, and rightfully so. This adds another layer to our ability to recycle, and that's important to us here. Other eco friendly options like stone paper are also popular. In terms of design elements – we're seeing the trend continue towards minimalism these days. Clean lines, few colours, and statement pieces.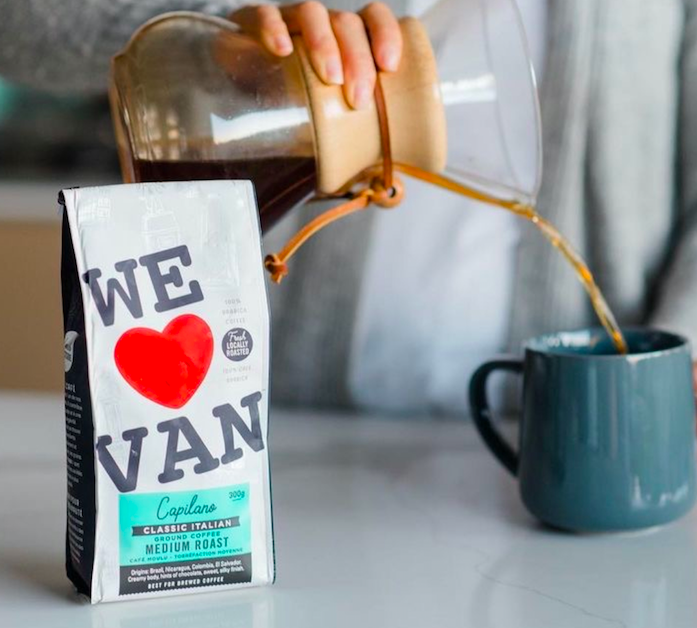 Who are some of your most prominent business partners for label products in Vancouver?
It's crazy but in a few short years we've amassed 500 partners in Vancouver, including global titans like Ikea, Gordon Food Service, and Sysco. But our heart is in the local businesses we serve.
There are so many amazing folks it's hard to say – and we don't play favourites! But we're definitely proud to work with leaders like Save on Foods and 33 Acres. Some other brands we hold close are We Love Van, Everland Foods, Scentuals, Pink Solution Cleaning, Odd Society Spirits, Motosel, True Buch, and many more.
And of course, another pride point is our beloved breweries – after all – Vancouverites love beer! In total we do about 30 of them, and in 2020, three partners won Canadian Brewing Awards – Dageraad, Brewhall, and House of Funk. And lastly, because they're our neighbours, we have to shoutout Two Rivers Specialty Meats!
What are your goals for scaling your custom labels website for national and international shipping?
The goal is to compete with the established multinational players in the space – which is no easy feat. But thanks to our 30-year vendor relations were able to provide lower cost for the same quality. It's helping Altro make a dent for sure here in British Columbia and across Canada.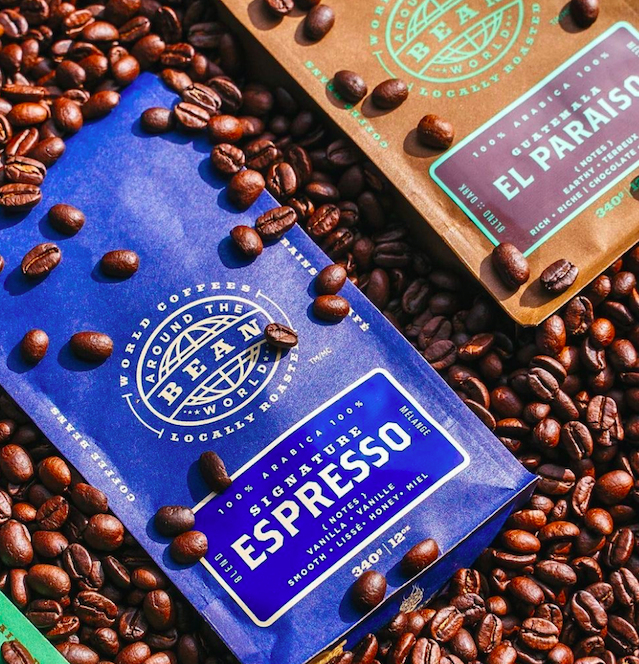 If some of our readers want to apply for jobs what does that process look like?
Job postings are listed on our website and social media below. The process is fun and not only are we looking to hire super talented people, we're always looking at fit! Coming to work every day at Altro is exciting and we want to know everyone new that comes in has the same energy!
Outside of operating your business, what do you get up to for fun in your personal time?
Can we be North Vancouver cliché? Staring at the mountains. Hanging in breweries. Watching live music. And of course, nerding out on packaging.
Lastly, is there anything else you would like the community to know about you or your business?
That we love you and we're proud to serve the community in and around North Vancouver.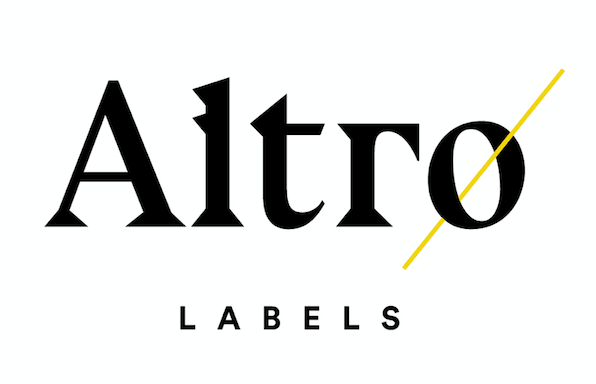 For more info, to ask question and get a quote visit their website
Connect with them using social media apps Instagram and Facebook
Office location is #1 839 West 1st Street in North Vancouver
Custom service is dan@altrolabels.com or 1 877 772 5876