At this current time the economy of Vancouver British Columbia and that of Canada as a whole is somewhat in a holding pattern while we wait to see what the Government says and the future holds in terms of coming out of the "lock down". Many local shops have closed down but there are quite a few Things That Are Open for you to purchase goods and services from. In particular essential businesses that have been deemed as such.
The companies that are still open need help to remain easily accessible, which is where the team at Lift Interactive comes into the equation with their really cool and very inspiring new project which you can learn about in the interview that we did with Micah Slavens, who is the Principal Managing Director. Think of the project as a living and breathing directory of things that are open near you across Canada. All of the links are below the interview.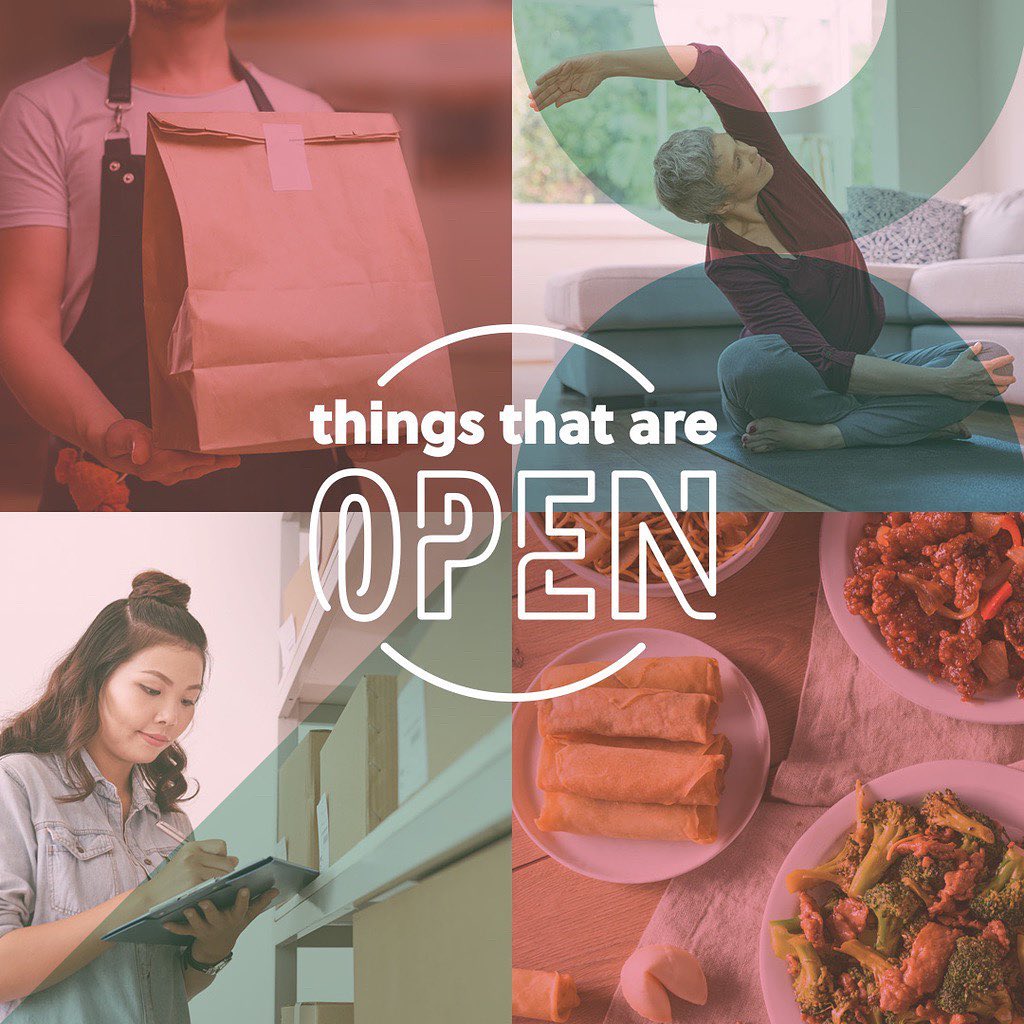 How did you get started with the 'Things That Are Open' concept and what is the inspiration?
As a full service digital agency, we work with all different types of businesses. As the COVID-19 crisis hit, we saw different sectors impacted in waves. It all happened so quickly and we had front row seats as the businesses we work with started implementing extreme measures to keep things afloat.
During the first week of the shutdown, we brought some of our leadership team together to talk about the types of things we could get our team to work on as things slowed down. We wanted to do something to help the small businesses in our local communities. We talked about putting together resources to help businesses engage in digital marketing or get e-commerce going. In the end, we decided the bigger problem was that the public doesn't know who's open and who isn't. Even if the doors are closed, businesses have been adapting and doing great things to continue to serve customers and their communities.
'Things That Are Open' evolved quickly from there. We quickly launched a platform and reached out to potential partners. The response was overwhelmingly positive—everyone was willing to move really quickly to get something out.
What are some of the main value propositions to local businesses listing with you?
The big value to list your business on Things That Are Open is that it helps let the public know that you're open, you're adapting, and that your business is following COVID-19 guidelines. The big difference in this directory is that we've got municipal sponsors, and media partners like The Jim Pattison Group stepping up to spread the word about the resource. In a time when small businesses can't necessarily afford advertising, this is a chance to be seen by the community.
Additionally, as we bring on communities, we're reaching out to tell the inspiring stories of businesses in our local economies. Some have done amazing things to stay in business, while others have completely shifted gears to serve the community with their resources. We want these stories to inspire people to think outside the box and to keep pushing through this unprecedented crisis.
Long term where do you think this project will head in terms of usability evolution?
We've got a long list of ideas to grow and improve the platform. The first stage of that growth has been to launch in more communities. As of last week we're in more than twenty cities and communities across Western Canada. We're getting steady requests from new communities every day to bring the platform to their area. Our further expansion is mainly dependent on municipal partners and local business sponsors coming alongside us to help offset costs.
In the next couple of weeks we're going to be launching tools to allow businesses to keep their listings up to date and to more easily provide offers and promotions to the public. We'll also be revealing a more comprehensive mapping, filtering, and search mechanism to allow users to find businesses in their area more quickly.
As the platform grows our plans are to release learning tools for local businesses to help them adapt. Our teams have a wealth of knowledge that we'd like to offer at no charge. We think it's critically important that we stay strong in order to rebound from the crisis when we all open our doors again.
How has it been working with the 'Jim Pattison Group' to grow the platform?
Our partners at the Jim Pattison Group have been wonderfully supportive. The team at the Jim Pattison Broadcast Group stepped up right away to provide media and outreach support. They let us know that this initiative aligns with their values and mandate to serve the businesses in their communities across Western Canada. It's been a pleasure in all this difficulty to work with their optimistic and hopeful people.
What are some of the main questions that local business owners ask you about this?
To be honest, we aren't getting a lot of questions. Businesses seem to get it immediately. The most frequent comment we've received is simply "thank you for doing this". I think most local businesses see the simplicity of what we're doing and that it just takes a few minutes to get a business up on the site.
Outside of operating 'Things That Are Open' and 'Lift Interactive', what do you do for hobbies?
The crew at Lift Interactive have widely varied interests from sports to arts to video games. Personally, I've got a growing family with four kids that keeps me busy. My boys are in their teenage years now and are becoming real renaissance men. We've been enjoying some of the down time—along with their mom and sisters—to play music together, draw, paint, and find interesting ways to exercise. And then there's Netflix, of course.
Is there anything else that you might want our readers to know about you or your businesses?
We've got an absolutely amazing team at Lift Interactive. These are some of the most creative and talented people I've met. I've been inspired by our team every time we've sat down to come up with ideas during this crisis—despite the stress, the ideas and solutions keep coming. Like many businesses, this has been hard for us, but we're doing our very best to adapt.
We're looking at our revenue streams differently and quickly developing more affordable and adaptable digital marketing and online offerings to help businesses. For those who have the means, this is a great time to develop an innovative idea.
Lastly, if our readers want digital media support and development, how can they work with you?
Please reach out directly to me at hello@liftinteractive.com. We'll respond quickly to see how we can help you.
If you would like to get listed on 'Things That Are Open' visit this website.
Lift Interactive is an award winning digital design and development business.