In this magazine feature we get the privilege to chat with founder and operator Mitchell Purdy.
What is Suite Genius, how did the business get started and what are you excited about most in opening a location in North Vancouver?
Suite Genius is your neighbourhood coworking space for entrepreneurs and freelancers looking for increased productivity, collaboration and a sense of community. Suite Genius evolved out of a desire to avoid a commute downtown and to find a fresh and creative place to work closer to home. Living in Kitsilano at the time, we thought to live, play, and work in Kits would be a dream!
Opening a North Vancouver location has always been on our radar, it was just a matter of timing. We saw a pattern of young families and professionals moving away from Vancouver proper, looking for more space and fresh air. It made sense for us to follow, especially to Lower Lonsdale, with its proximity to great restaurants and bars, public transit, and the Shipyards, all while being central to the city of North Vancouver.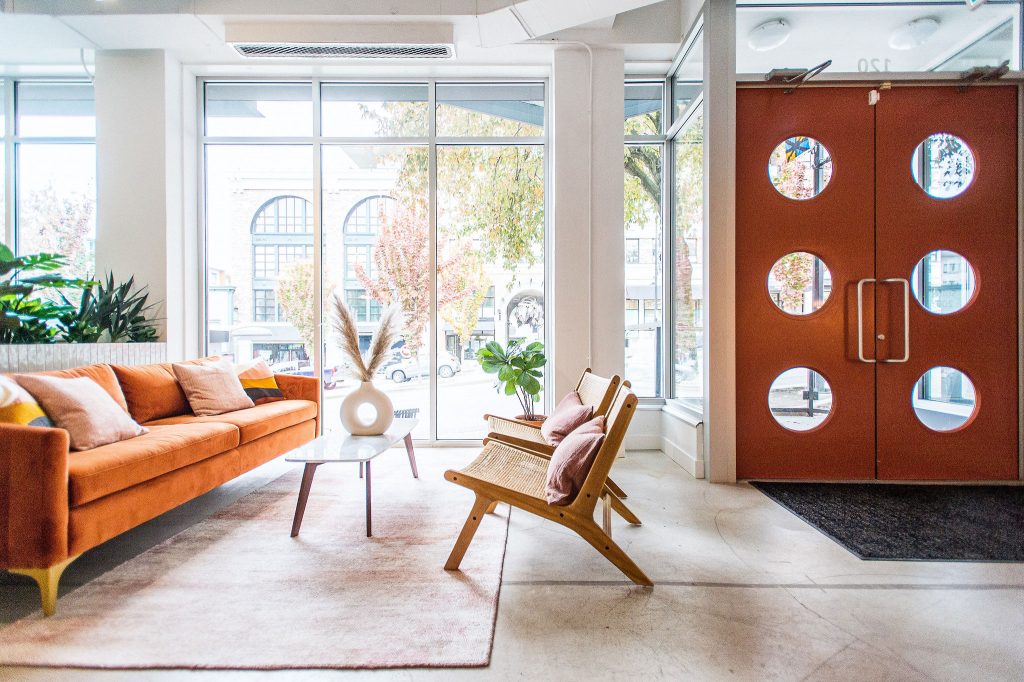 What are all of the services that you offer to clients who may be considering joining?
We offer a range of memberships to suit a variety of schedules and needs. Our Casual 5 and Casual 10 memberships offer 5 or 10 days a month of access to the hot-desking space respectively. The Regular membership provides full time Monday-Friday access, with the option to add on 24/7 access. For a dedicated spot with your own set up, The Permanent membership would suit, also including 24/7 access.
For teams ranging from 2 to 10 we have a variety of private offices you could make your own, with the benefit of access to all of SG's on site amenities.
All members of Suite Genius have access to the hot-desking area, lounges, kitchens, phone booths, meeting rooms and boardrooms for brainstorming, lunch breaks, meetings and hosting clients.
In terms of interior design and vibe, what does the space look, feel and function like for users?
Each of our Suite Genius locations are slightly different in style to reflect the neighbourhood they are in. However, you'll notice elements that unite all of our spaces like warm natural accents in wood ceiling features, bold wall coverings, and beautiful feature lighting.
At our new Lonsdale location, we have embraced some of the original details of its heritage building, following its Art Deco influence, with some contemporary touches. It is comfortable, stylish, yet professional. It feels fresh and inviting, and there is a new energy in the building, like people are truly 'back to work' and happy to be there.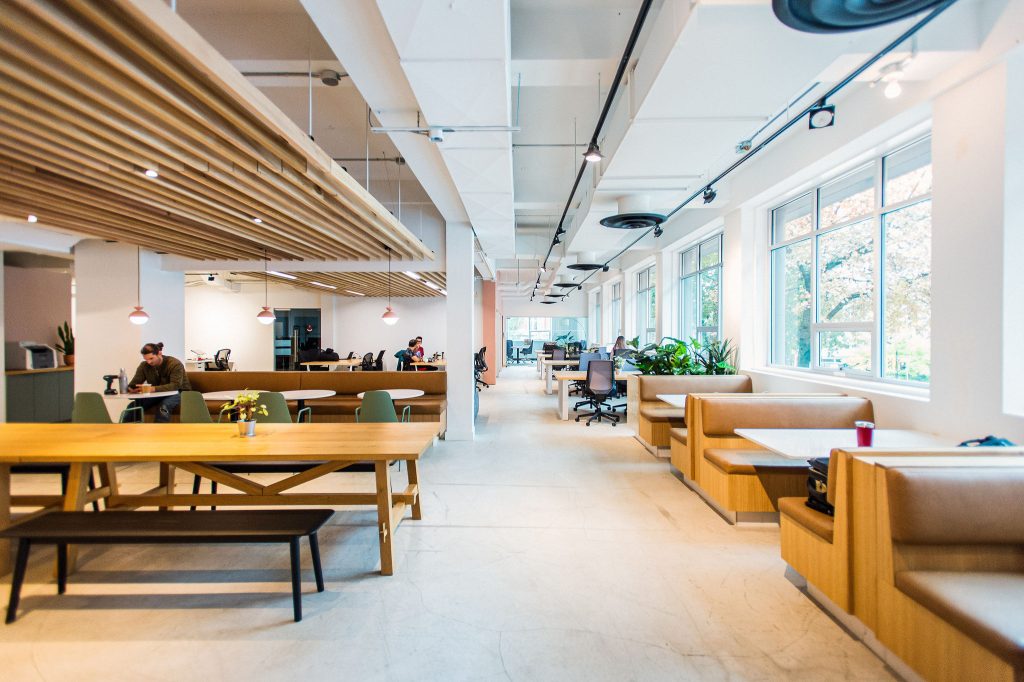 How has the covid pandemic changed or modified the way in which you offer services?
The pandemic has definitely posed challenges for us, the largest of which has been a lower capacity for our spaces. Although, a big part of our concept, even prior to covid, was ensuring that the spaces are comfortable and not over crowded.
As vaccination numbers go up and restrictions have lifted, it's become apparent that a desire for flexibility and community are driving more and more people to return to our shared workspaces. It feels great to fulfill those needs for our members. It's exciting to see new collaborations happening, and to watch our community come together for happy hours again, or at our end of week 'Fika Friday' mornings.
You emphasize community and connection, what kinds of people tend to use your coworking space?
Our members are what make our spaces! They are the main influencers of the atmosphere and vibe, which just so happens to be spectacular 😉 We are proud to have a community built by open-minded, respectful, and kind individuals. It is these foundational traits that make our community so great.
Our members come from a wide variety of backgrounds, ranging from digital marketers, accountants, software developers, to fitness app creators, wine consultants, online gamers and a marine biologist. We love having a diversified group of people in our spaces. It has organically led to unique collaborations – both professionally and personally.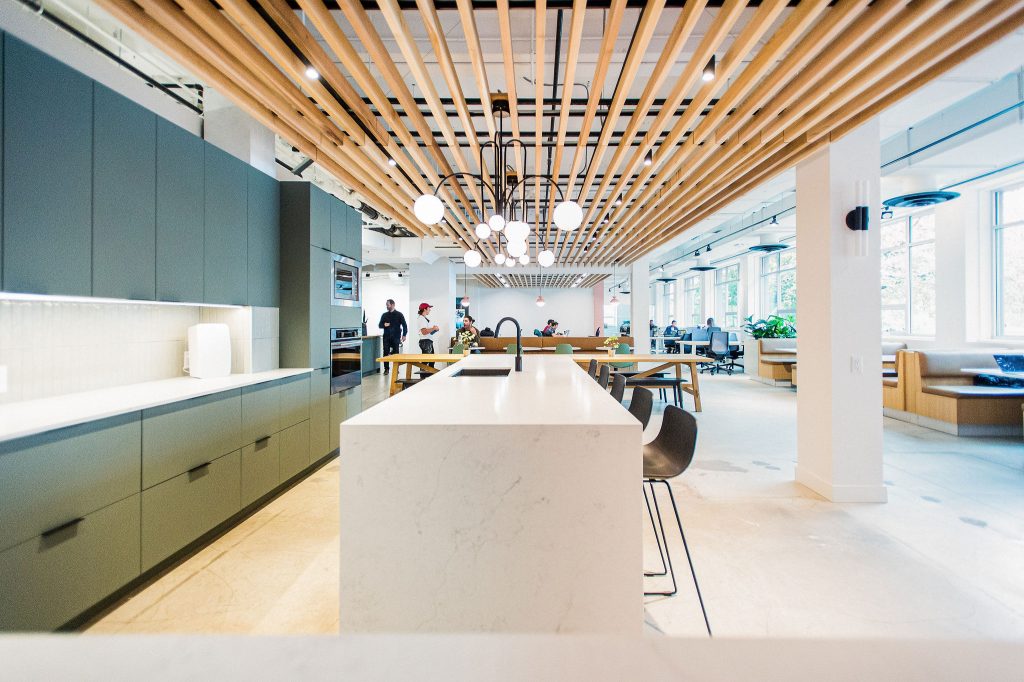 When events are allowed again in the future, what does that look like for private parties and similar?
First things first, our weekly happy hours are back! It's one of our trademarks and really where we see a lot of our community building happening. Our happy hours aren't a forced networking event, just a casual hang out with fellow members for an hour or so after a long week – often just chatting about family, hobbies, and life.
We'd also love to get back to having some of our larger events like summer patio BBQs, Christmas parties (our 2019 celebration featured a 20' Charcuterie feast!), and our exclusive member dinners. These events are so important for community building and we can't wait to share how we do things with our Lonsdale members!
What makes Suite Genius best in class when compared to other providers in your industry?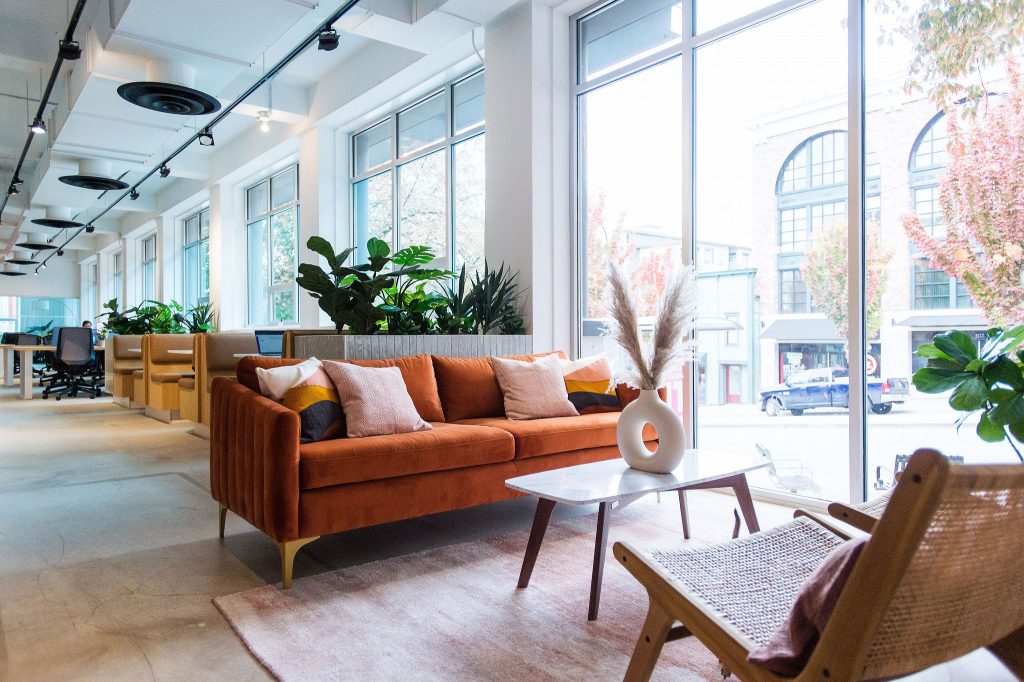 Suite Genius provides a community-oriented atmosphere in the neighbourhoods where our members live. Our members are at the heart of every decision we make, beginning with the design of our spaces and their amenities, to the coffee/snacks we offer and the community events we plan. We pride ourselves on customizing our spaces to our members' needs (and on having the most amazing members!)

Outside of running the business, what kinds of activities do you get up to in your personal time?
Firstly, SG runs as well as it does because of the efforts of our team: Jill at Kitsilano, Clair at Mt. Pleasant and Miroslava at Lonsdale. They are the glue holding us all together.
In my personal time, I keep busy at home in North Vancouver with my wife and three awesome kids. You can usually find me with them in the forest, at the beach, or on a summer sailing adventure.
Lastly, is there anything else you would like the community to know about you or your business?
We are open! And thrilled to be a part of the Lonsdale Avenue community. We are looking forward to meeting more of the Lonsdale community of businesses and individuals. Please stop by and say hello!
For a formal tour of any of our spaces, please book online.
You can visit us at 120 Lonsdale Avenue in North Vancouver
Follow us on social media using Instagram and Facebook
Customer service is 778-897-0544 or info@suite-genius.com